When Pixar's Elemental debuted in June it was more spark than fire.
The animated film—which is set in a world of elements and is centered around the love story of the fiery Ember and the wishy-washy Wade—made roughly $30 million at the domestic box office for its opening weekend. However, it didn't attract the usual masses for a film from Pixar, a studio known for its litany of blockbuster hits.
But Elemental didn't evaporate at the box office. Audiences kept showing up.
The film directed by Peter Sohn crossed the $400 million mark at the global box office last week. Of that total, it's made $148 million domestically. That's about five times its domestic opening weekend haul, which is a rare accomplishment in a theatrical world that sees most moviegoers buy a ticket the opening weekend.
In fact, it's so rare that no Pixar movie has had a multiple that high since the one that started it all: 1995's Toy Story.
Keeping the flame burning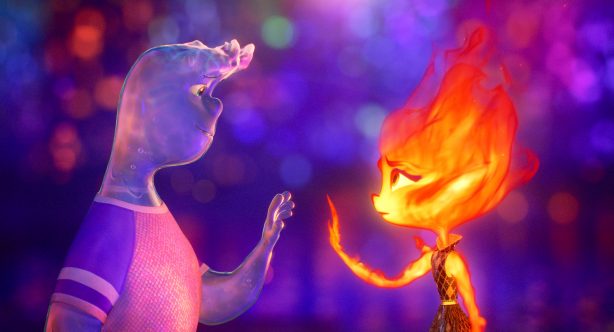 A myriad of forces gave a boost to the long-term success of Elemental.
It's been a hit with moviegoers with a 93% audience score on review aggregator Rotten Tomatoes and it carries an "A" CinemaScore, which undoubtedly led to strong word of mouth. It's also been a solid choice for moviegoers of all ages during a summer in which family films have been hard to find.
"After a disappointing opening weekend, we're really pleased that audiences have discovered what a great movie it is," said Tony Chambers, Disney's EVP of Theatrical Distribution.
The box office run for Elemental is also notable since it's an original story. Many of the highest-grossing animated films in recent years have been sequels or based on established franchises. Elemental is the first original animated film from any studio to reach the $400 million mark since 2017.
International audiences have especially embraced the film.
An international boost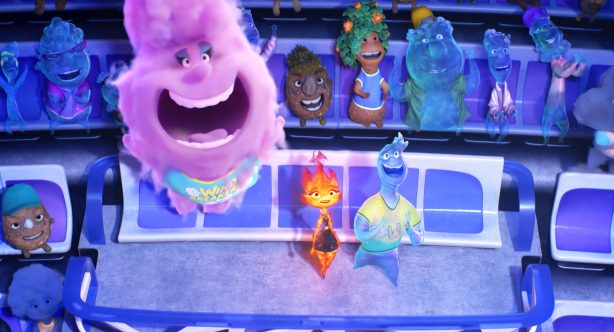 "We knew we had a clear run throughout the domestic summer play period," Chambers said. "And its global gross to date has been propelled by top performing international markets including South Korea, Mexico, France, and the UK."
The film has made a $276 million internationally. That includes a whopping $48 million in South Korea. The film is the most viewed foreign film in Korea this year and the most-viewed Pixar film ever released there. It has reached 6 million admissions, meaning that one out of every eight people in Korea have seen it.
The film opened in Japan, its final international market, over the weekend and brought in $2.4 million, setting it up nicely for a run through the upcoming Obon holidays (Aug 11 to Aug 20).
While big opening weekends may get the headlines, Elemental shows that a true box office success story is about how a film finishes rather than where it begins.
"Recently it's been more challenging for original animated and live action IP to break through," Chambers noted. "But you can't create a franchise without taking a swing, and no other studio has taken more swings than Disney."