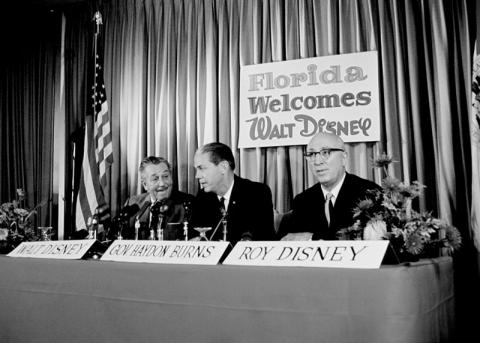 Walt Disney famously said, "Disneyland will never be completed. It will continue to grow as long as there is imagination left in the world."
These words are not just inspirational, but a vision that has allowed us to bring Walt's Disneyland dream all over the world — from the United States to France, Japan, Hong Kong and soon, China.
But it was on this day in 1965 that the first press conference was held to discuss our first official step toward Disney Parks expansion — when Walt and Roy Disney joined Florida Governor Haydon Burns to share news about their "Florida Project."
The Walt Disney World project began under the pseudonym "Project X," when seven Disney officials were selected to work on purchasing land for an undisclosed project in Central Florida. Over a period of nearly two years, a stretch of land twice the size of Manhattan would be secretly acquired at an average price of less than $200 an acre (shortly after the announcement was made, a nearby acre sold at $131,000!).
Rumors about who was buying the land spread throughout Central Florida, but it was not until the Orlando Sentinel published an article on October, 24, 1965 that the secret became known. The very next day, Walt Disney Productions gave Governor Burns permission to confirm the article.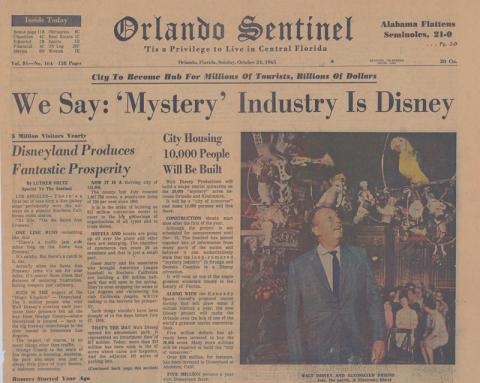 Acquiring the land took 18 months, and in the end, more than 27,440 acres were purchased for Walt Disney World.
Because of this vision and continued growth over the past four decades, our parks continue to immerse millions of guests in the magic of Disney each year!