A new trailer for Disney•Pixar's Coco was released this morning:
When aspiring musician Miguel (voice of Anthony Gonzalez) ends up in the Land of the Dead in Disney•Pixar's Coco, his family takes him to the Department of Family Reunions, where a busy clerk (voice of Gabriel Iglesias) informs him that he's cursed. To return to the Land of the Living, Miguel will need a magical marigold petal and the blessing of a family member—but, according to the clerk, the family member can include any condition she likes—even forbidding music forever.
Additionally, a new poster for the film was unveiled yesterday: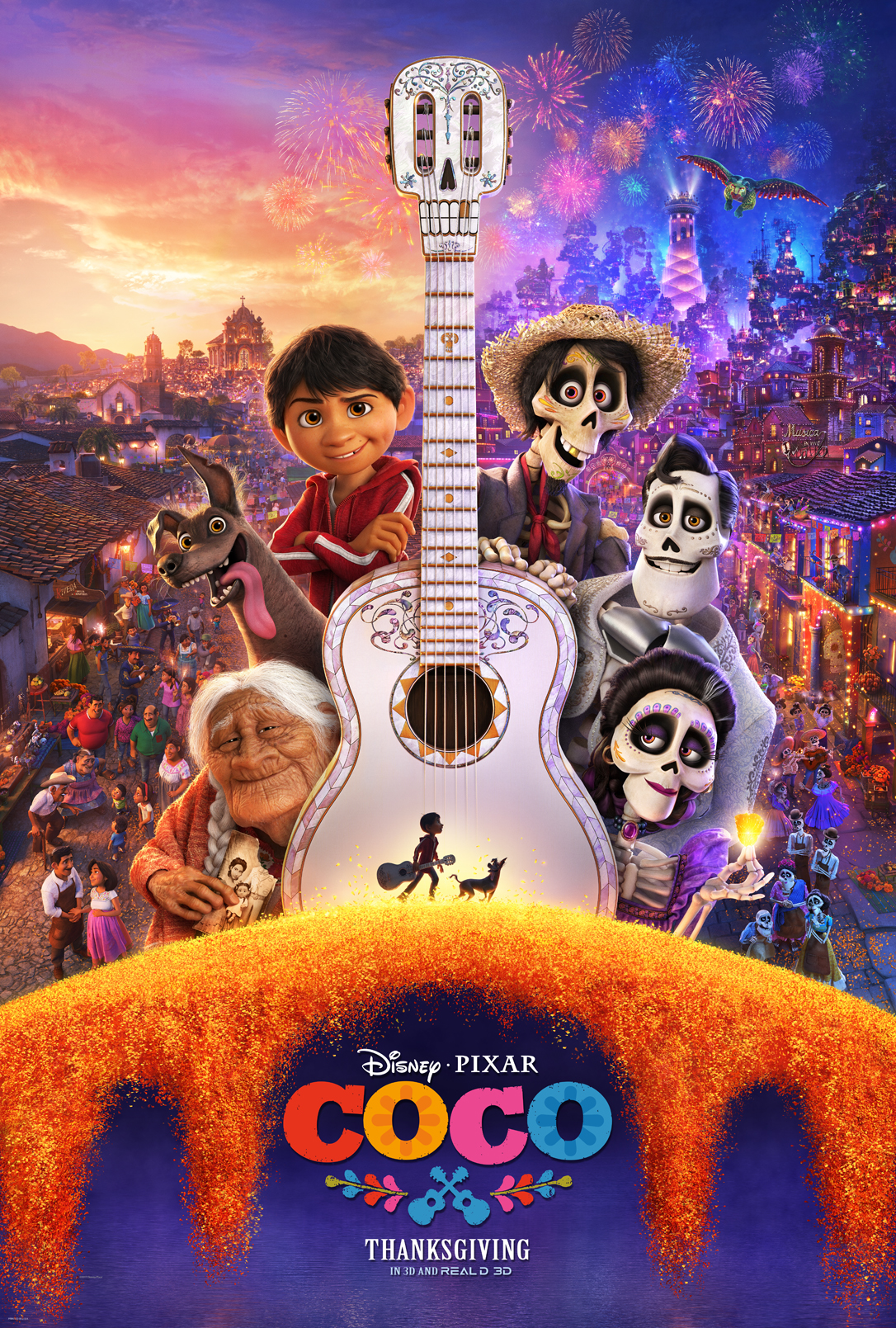 Coco is directed by Lee Unkrich (Toy Story 3), co-directed by Adrian Molina (story artist Monsters University) and produced by Darla K. Anderson (Toy Story 3). The film opens in U.S. theaters on November 22, 2017.