Did you just feel that frosty breeze? With Frozen's big screen debut being just around the corner, prepare to get a chilly preview of the film in this week's news roundup, along with some additional updates from around the Company!
Summer has officially come to an end… so it's definitely time to get Frozen! Just yesterday, a brand-new trailer for the upcoming comedy adventure was released, featuring fearless optimist Anna, rugged mountain man Kristoff and his loyal reindeer Sven. Catch a sneak peek above!
My anticipation for the start of the 18th Epcot International Food & Wine Festival had my tastebuds tingling this entire week! And finally, the 46-day festival is here to delight Walt Disney World Resort guests from all over the world. Along with the inspired food-and-beverage marketplaces, high-energy concerts and premium dining events, this year marks the debut of the Scotland Marketplace. To get a preview, visit the Disney Parks Blog.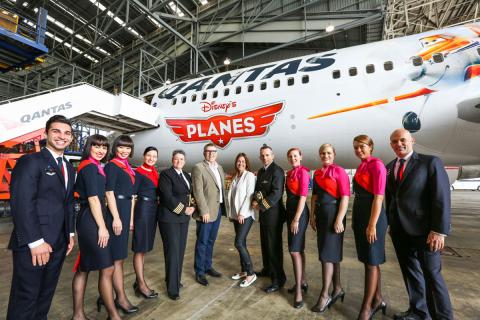 Disney's Planes zoomed into theaters just last month, but the film recently became the world's first movie to premiere in the skies. The Walt Disney Studios partnered with Qantas, Australia's national air carrier, to debut the film at 30,000 feet in the air! Dozens of celebrities, including Australian star Jessica Marais who voiced Rochelle in the localized version, walked the red carpet prior to boarding the Qantas Boeing 767 aircraft.