For Veterans Day 2020, Lucasfilm has launched an educational initiative and social media campaign to provide resources to students and educators that shine a light on the powerful story of the Tuskegee Airmen. The free educational content accessible now on Lucasfilm.com/TuskegeeAirmen includes the documentary Double Victory: The Tuskegee Airmen at War, which will be permanently available on the site along with an all-new educational curriculum guide for grades 6–12, created by educator Vivett Dukes; a reel narrated by Leslie Odom Jr. (Hamilton, Red Tails), Celebrate the Tuskegee Airmen, which spotlights the Airmen's story and legacy; as well as written profiles on Tuskegee pilots, nurses and ground personnel. Additionally, for the month of November, Disney+ is offering the feature film Red Tails for free via Lucasfilm.com.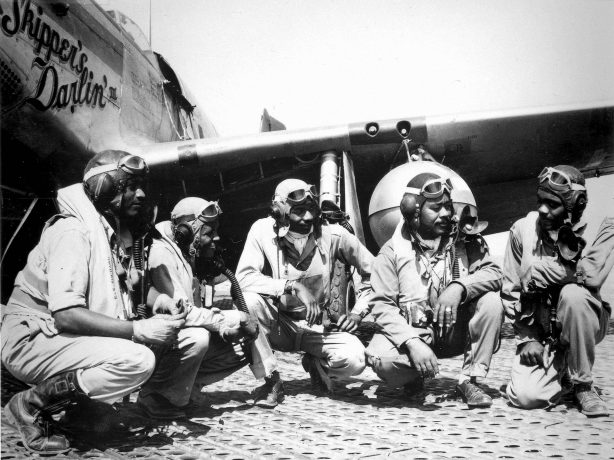 The Tuskegee Airmen flew nearly 1,500 missions and shot down 112 German aircraft. These men flew above prejudice, racism and hate to serve their country and drive positive change in America. Their impressive performance earned them more than 150 Distinguished Flying crosses and helped lead to the racial integration of the U.S. Armed Forces.
"Too often, we find the contributions of Black Americans left out of our history books. The Tuskegee Airmen were not just heroes during World War II, they were courageous changemakers in their communities," said Lucasfilm General Manager Lynwen Brennan. "Their accomplishments paved the way for the civil rights movement and the desegregation of the military. Lucasfilm is proud to celebrate their legacy on Veterans Day and beyond, and we hope that their story will be passed down for many generations to come. There are no better role models for us all."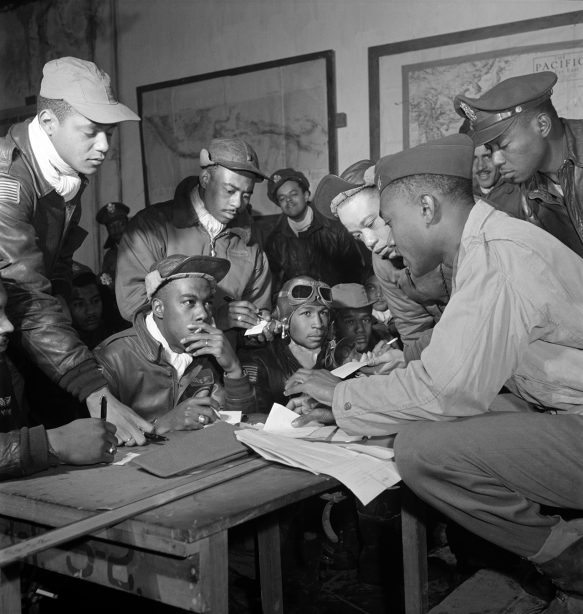 Lucasfilm's feature-length documentary Double Victory: The Tuskegee Airmen at War may be viewed in its entirety at Lucasfilm.com, and the companion educational guide serves as a learning tool for the virtual or physical classroom. Designed for students grades 6–12, it explores questions and themes immediate to the Tuskegee Airmen story, and introduces connections to our world today in order to foster a larger discussion between students and teachers.
"They are among the bravest, most dignified cadre of men to ever fight for our country—even when our country did not grant them the very freedoms they risked their lives to uphold," says teacher and writer Vivett Dukes, author of the educational guide. "They deserve to be studied. They deserve to be revered. May their successes and sacrifices never be lost on us again."
Lucasfilm is also using its social media platforms to educate and amplify the Tuskegee Airmen story. The #FlyLikeThem campaign—created in partnership with award-winning advertising agency TBWA\CHIAT\DAY New York—features quotes from the Airmen, highlights facts from their World War II experiences and encourages everyone to share personal stories inspired by their heroic examples.
The late Captain Roscoe C. Brown Jr., a Tuskegee Airmen, is among the real-life heroes Lucasfilm is profiling in the new initiative. His experiences and the stories of many of his fellow Airmen can be found now on Lucasfilm.com and Lucasfilm's Instagram. "It was a time in history that we should be very proud of. It's a time in history when we helped change the world," Brown said. "And I think we set the star very, very high for anybody who's following us."