A Glockenspiel-style clock tower recently debuted at the Shanghai Disney Store's entry plaza and now greets guests with melodious bells and musical shows on the hour and half hour. Designed by Walt Disney Imagineering (WDI), the tower measures 60-feet tall (18 meters) and features Mickey Mouse clock faces, visible gears and mechanisms, and a variety of popular Disney, Disney•Pixar, Marvel and Star Wars characters as both statues and animated figures.
The Shanghai Disney Store is the largest Disney retail location in the world, with nearly 54,000 square feet (5,000 square meters) of immersive shopping space and a plaza area.
"We hope the Shanghai Disney Store clock tower will become a new landmark for this great city, providing a preview of the magic that will soon arrive with the opening of Shanghai Disney Resort," Bob Weis, president, WDI, said.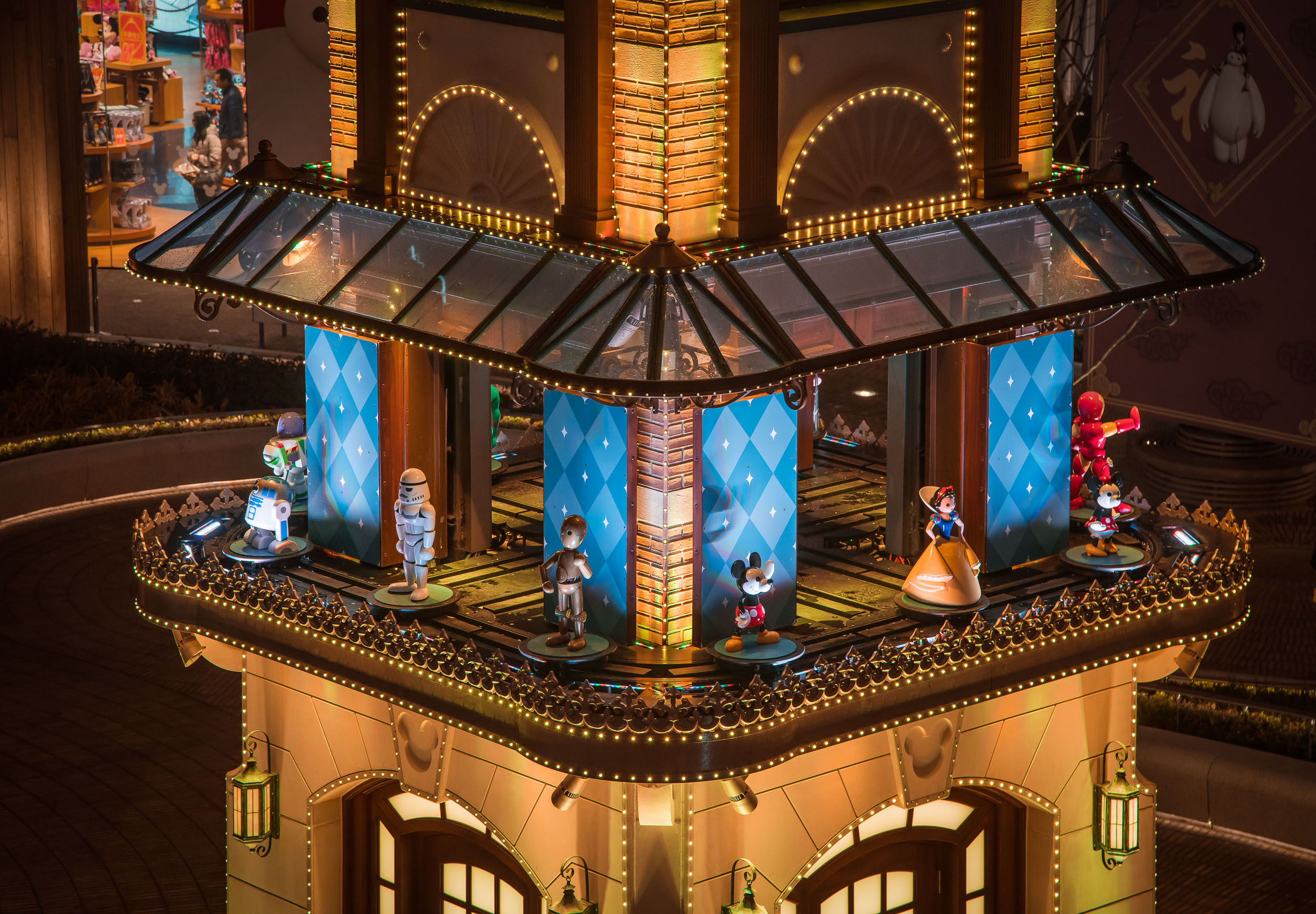 "We are extremely proud that the Shanghai Disney Store is the first Disney Store in the world with an outdoor plaza and clock tower, which not only provides guests with a unique shopping and entertainment experience, but also serves as a perfect meeting location for friends and families" added Ando Toru, SVP and GM, Disney Store Asia, Disney Store Japan and Disney Store China.
Watch the video to hear from Imagineers about the creation of this new icon on the Lujiazui financial district cityscape.