Moana made a splash at the domestic box office with $82.08 million for the five-day holiday weekend, including $56.6 million over the Friday-Sunday (FSS) period. That five-day gross ranks it as the No. 2 Thanksgiving debut ever behind only Frozen ($93.6 million five-day) and gives Disney the top six five-day Thanksgiving debuts. Disney now also holds the top eight three-day (FSS) Thanksgiving debuts of all time. In its international debut, Moana opened in a handful of territories this weekend earning $17.2 million, including $12.3 million in China. The film's worldwide box office gross is $99.3 million after five days of global release.
Moana tops an outstanding year for Walt Disney Animation Studios, as the critically acclaimed Zootopia debuted in March and went on to become one of the top animated films of all time with $1.023 billion. The two films, which both earned 98 percent Fresh scores on RottenTomatoes and "A" CinemaScores from audiences, continue Disney Animation's streak of hits beginning with Tangled and including Wreck-It Ralph, Frozen and Big Hero 6.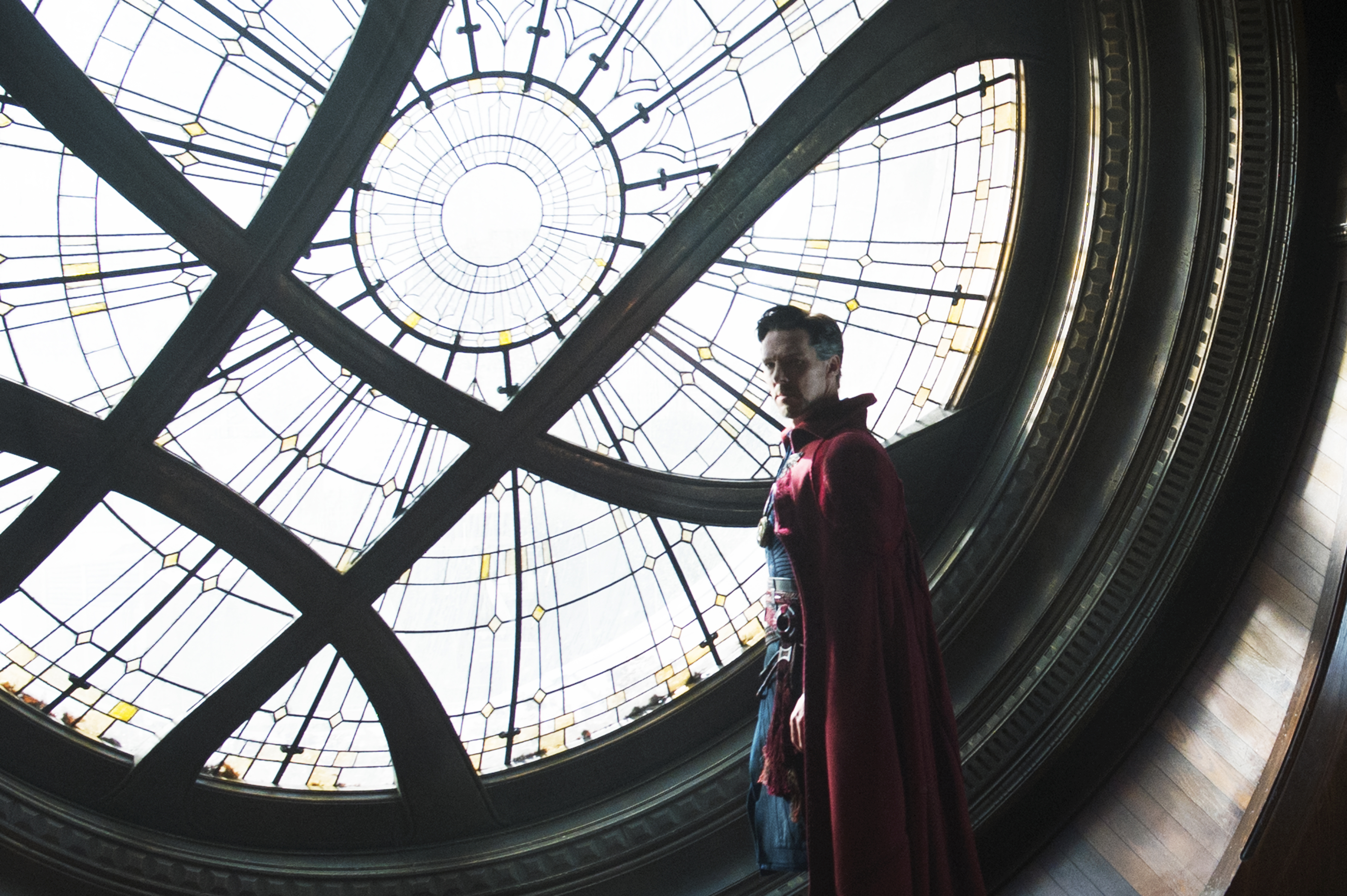 Also this weekend, Marvel Studios' Doctor Strange crossed the $600 million mark in global box office, with an estimated $616.5 million through Sunday, including $205.3 million domestic and $411.2 million international. In its fifth weekend of global release, it already ranks among the top 10 films of 2016 domestically, internationally and globally. It is the ninth Marvel Cinematic Universe film to cross the $600 million mark and Disney's fifth release of 2016 to do so. It has surpassed the lifetime cumulatives of The Incredible Hulk ($263 million), Captain America: The First Avenger ($371 million), Thor ($449 million), Ant-Man ($520 million) and now Iron Man ($585 million), making it the biggest single-character introduction in the Marvel Cinematic Universe.