Disney's No. 1 star raced to ratings success with the premiere of Mickey and the Roadster Racers on January 15. Live + 3 day ratings for the first two episodes of Disney Junior's latest series, simulcast on Disney Channel and Disney Junior, track as the No. 1 cable TV telecast in more than one year among Kids 2–5 (1.3 million/8.0 rating) and Boys 2–5 (726,000/9.0 rating). The linear ratings performance is the highest since the November 22, 2015, premiere of The Lion Guard: Return of the Roar, and now gives the Disney Channels the Top 3-rated cable TV telecasts in nearly two years in the key target preschooler demographic.
"We were of course hoping that our new preschool series, Mickey and the Roadster Racers, would live up to the success we've had over the last 10 years with our first Mickey preschooler show, Mickey Mouse Clubhouse, but the magnitude of the audience that turned out for the premiere episodes is inspiring. It not only reminds us that audiences show up for good shows, but confirms what we already knew about the unlimited appeal of one of our most enduring and beloved characters," Nancy Kanter, executive vice president, Original Programming, and general manager, Disney Junior Worldwide, said today.
In addition to its strong showing with Boys 2–5, Mickey and the Roadster Racers was the No. 1 TV telecast in Girls 2–5 (533,000/7.0 rating)—the highest in that demographic since the November 20, 2016 telecast of Elena and the Secret of Avalor. Reflecting strong family member co-viewing, the telecast was top-rated across kid cable TV networks in Total Viewers (3.6 million), as well as in Adults 18–49 (1.2 million/1.0 rating).
The show enjoyed strong engagement across digital and social media platforms as well, amassing an additional 1.4 million engagements via the Disney Junior app, reaching more than 5 million on Facebook, and generating 1 million video views on YouTube.
Disney Channels own the Top 3 most-watched animated series telecasts across kid cable TV networks in almost three years in Total Viewers and the Top 7 cable TV telecasts overall in over two years in Girls 2–5.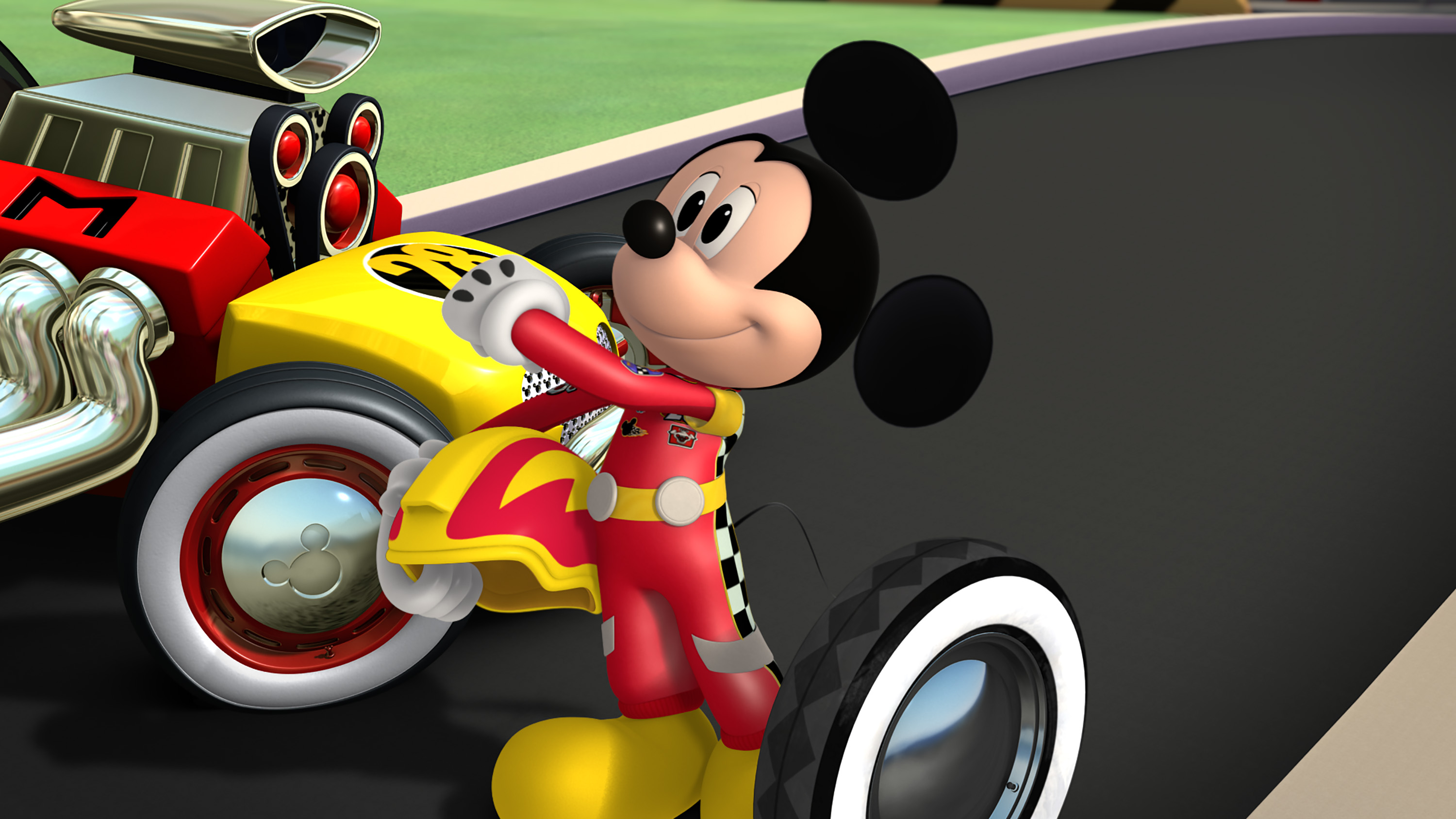 Mickey and the Roadster Racers builds upon Disney Junior's decade of success with Disney's brightest star in the Emmy®-nominated Mickey Mouse Clubhouse. Executive producer Rob LaDuca and co-executive producer/supervising story editor Mark Seidenberg were key members of the Mickey Mouse Clubhouse creative team, and are proud to be entrusted with the beloved character, whose heart and soul hasn't changed since his 1928 debut in Steamboat Willie, they say. "We really want to continue the heritage of Mickey being the most positive, optimistic character. He's everybody's best friend—that's how I like to look at him," Seidenberg stresses.
The new series will premiere internationally throughout 2017, joining the ever-popular Mickey Mouse Clubhouse, which reached 172 million Total Viewers around the world during third quarter 2016 in 31 languages and in 160 countries. LaDuca has heard from fans around the world whose introduction to Mickey Mouse came from watching Mickey Mouse Clubhouse. "That's very exciting, to introduce Mickey, Minnie and the gang to the world, to people who didn't know them," he says.