In celebration of the 10th anniversary of Marvel Studios, Marvel Studios: Hero Acts is donating $1.25 million to provide transformative experiences to strengthen the lives of children impacted by serious illness. The grant will provide $800,000 to Make-A-Wish® to grant life-changing wishes for children with critical illnesses around the world, and $450,000 to Starlight Children's Foundation to help bring joy and comfort to children in hospitals.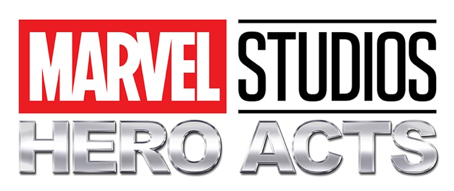 Chris Evans and Tom Holland, stars of Marvel Studios' blockbuster Avengers: Infinity War, celebrated the announcement with special screenings of the film at New York's Kravis Children's Hospital at Mount Sinai in The Child Life Zone and Children's Hospital Los Angeles.
The grants to both Make-A-Wish and Starlight Children's Foundation are a part of Disney's Team of Heroes commitment to reimagine the patient and family experience in and out of children's hospitals.
Over the past decade, Marvel Studios has been an integral part of The Walt Disney Company's relationship with Make-A-Wish America and Make-A-Wish International, hosting wish kids on film sets and at events around the world. Nine Make-A-Wish kids attended the April 23 world premiere of Avengers: Infinity War in Los Angeles. And in December 2017, Marvel Studios and Make-A-Wish joined forces to grant the biggest set-visit wish ever, with 21 kids visiting the Atlanta, Georgia, set of the 2019 untitled Avengers film.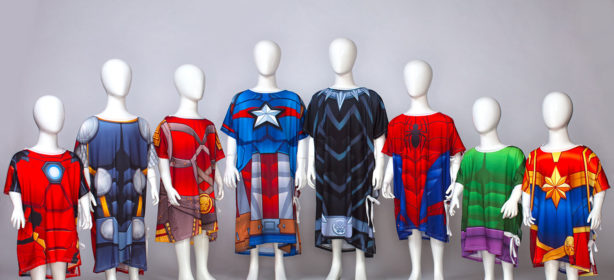 Starlight Children's Foundation will use the grant to produce more than 26,000 Starlight Gowns—the charity's revolutionary new colorful and comfortable children's hospital gowns—featuring artwork inspired by the suits of eight favorite Marvel Super Heroes. Marvel products and a custom Avengers-themed comic will also be added to the Disney hospital care packages that will be delivered to more than 440 children's hospitals in the U.S. Additionally, earlier this year, Marvel Studios' talent banded together for a social media challenge and raised $250,000 for Starlight as part of the Marvel Universe Unites campaign.
"We are proud to donate to Make-A-Wish and Starlight Children's Foundation," says Kevin Feige, president, Marvel Studios. "It is an honor to make a meaningful contribution to these two organizations that continually strive to enhance the lives of seriously ill children."
"Wishes are an important part of a child's medical care. They can have super power-like effects building the physical and emotional strength kids need to fight a critical illness," says Jon Stettner, president and CEO of Make-A-Wish International. David Williams, president and CEO of Make-A-Wish America, adds, "Thanks to the support of Marvel Studios, more kids around the world will replace fear with confidence, sadness with joy, and anxiety with hope through the experience of a wish-come-true."
"Every kid dreams of transforming into their favorite Marvel super hero—and a hospitalized child is no different," says Chris Helfrich, CEO, Starlight Children's Foundation. "Thanks to the generous support of Marvel Studios and The Walt Disney Company, tens of thousands of children in hospitals across the country will now have the opportunity to be transformed into Spider-Man, Iron Man, Black Panther and other amazing super heroes with their very own Marvel Super Hero Starlight Gown."
Strengthening the lives of children with serious illness is a focus area of The Walt Disney Company's social responsibility efforts. Disney is dedicated to delivering comfort, inspiration and opportunity to children and families around the world. In March, Chairman and CEO Bob Iger announced an innovative five-year plan to dedicate more than $100 million in cash and resources to reinvent the patient and family experience in children's hospitals.