We hope you and your loved ones had a wonderful Thanksgiving yesterday! Hopefully you had a chance to catch the Macy's Thanksgiving Day Parade where The Walt Disney Company had four awesome balloons representing some of our most popular brands — Marvel, Pixar, Disney Cruise Line and The Muppets.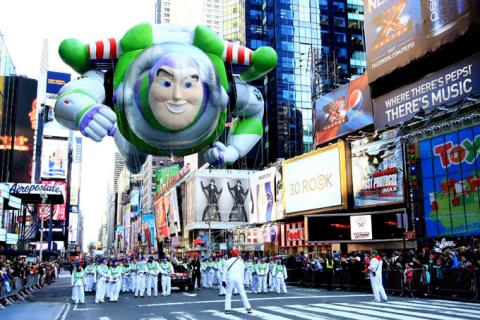 Disney's tradition of participating in the parade began in 1934 — when it was still known as the Macy's Santa Clause Parade. The first Disney balloon was created by Walt Disney and Tony Sarg, who developed the type of tethered helium-filled balloons we know today. Measuring 40 feet tall and handled by a team of 25 people dressed in Mickey or Minnie costumes, the first Disney balloon was revealed to the world that year — and of course, it featured none other than the beloved Mickey Mouse.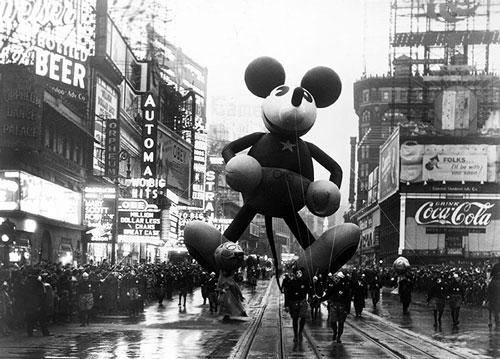 Since 1934, The Walt Disney Company has continued to participate in the parade each year — often revealing a new balloon to commemorate company milestones. In fact, Mickey and Donald first appeared together in 1972 to celebrate the first anniversary of Walt Disney World.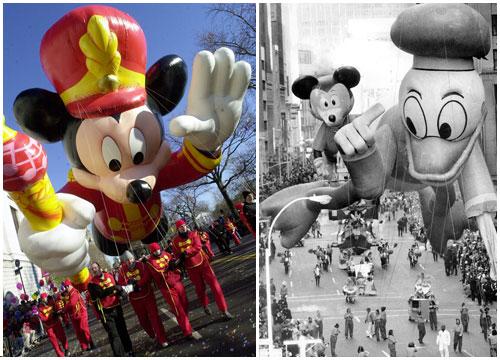 Other great appearances include "Santa Goofy" in 1992 and "Bandleader Mickey" in 2000, who had the honor of leading the first parade of the new millennium.
And it's not just the balloons that have represented us in the parades, but many of Disney's artists — from the cast of Newsies to Zendaya from Shake It Up! — have had a role in bringing the fun and holiday spirit to this popular event.
What was your favorite balloon float at the parade this year?