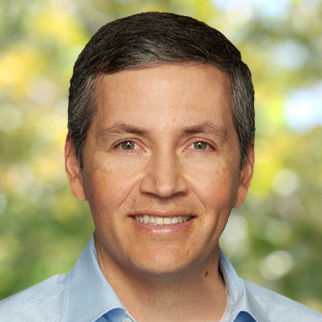 Carlos A. Gómez
Senior Vice President and Treasurer, The Walt Disney Company
Carlos A. Gómez is Senior Vice President and Treasurer, The Walt Disney Company. He is responsible for management and oversight of the Company's global treasury organization, which includes corporate finance, liquidity management, capital markets, financial risk management, pension and investments, enterprise consumer payments, and global cash management. Mr. Gómez is also responsible for managing the Company's relationships with its banking partners and the credit rating agencies.
Mr. Gómez most recently served as Vice President, Investor Relations. In that role, he managed the Company's relationships with research analysts and institutional investors, and he formulated investor and financial communication strategy for key business initiatives, quarterly earnings releases, and mergers and acquisitions.
From 2002 to 2011, Mr. Gómez was a member of the Corporate Finance team. He served as Director, Corporate Finance from 2006 to 2011 and was responsible for managing the Company's day-to-day global capital markets activities, negotiating corporate credit facilities and managing relationships with the Company's lenders. Mr. Gómez joined the Company in 1995 as an Analyst in the Financial Risk Management group.
Prior to rejoining the Company in 2002, he was an Associate in the investment banking division of Goldman Sachs & Co. Mr. Gómez holds an MBA from UCLA Anderson School of Management, and a B.A. in Economics from Stanford University.
---