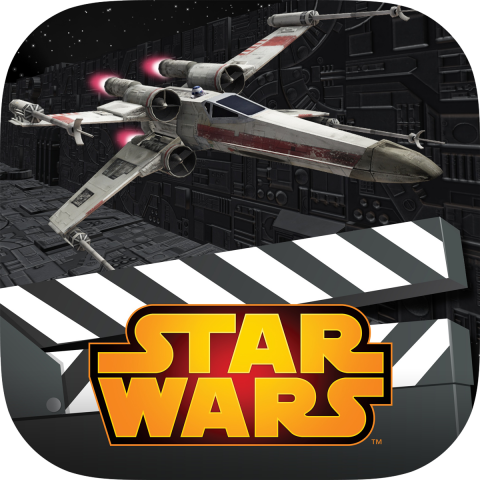 Innovative storytelling has always been at the heart of the Disney brand. Today, Disney Publishing Worldwide presents Star Wars fans the opportunity to re-imagine the epic narrative with Star Wars Scene Maker. Through filmmaking tools and mechanics, this app gives users the creative space to re-create iconic scenes from the Saga.
Users have the freedom to position and move 3D animated models of characters, vehicles and environments in order to experience the Star Wars universe however their imagination desires.
To truly enhance the directing experience, three movable cameras can be maneuvered and switched to different film modes, with options to rotate and adjust vertical heights to give scene makers complete creative control of how they film their scenes. Fans can also choose between incorporating iconic music and dialogue from the films or recording original audio, with options to choose voice filters, including Darth Vader, a Stormtrooper, or the Rebel intercom.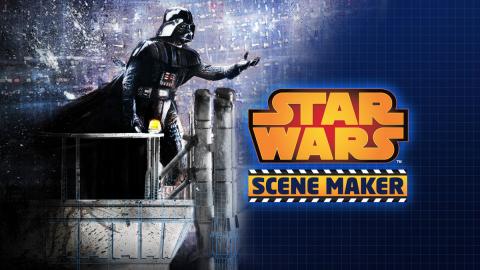 Andrew Sugerman, Disney Publishing's executive vice president, added, "At Disney Publishing, we are committed to reaching today's consumers in deeper, more engaging ways through innovative and immersive storytelling experiences. Star Wars Scene Maker allows us to put kids and Star Wars fans of all ages in the director's seat and provide them with ways to unleash their creativity and share their passion for the Star Wars brand in a new way."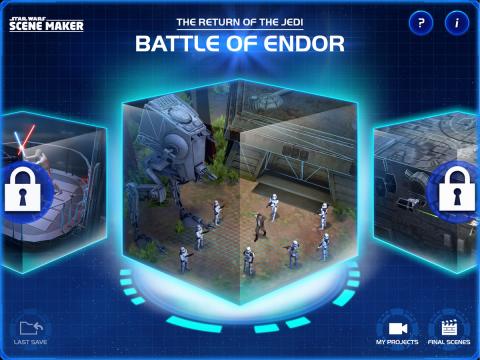 Scene Maker is free to download and comes with one free scene, "The Battle of Endor," fromStar Wars Episode VI: Return of the Jedi. In addition, "Cloud City Duel" from Star WarsEpisode V: The Empire Strikes Back and "Death Star Trench Run" from Star Wars Episode IV: A New Hope are also available through in-app purchase. Each additional content pack is $2.99, and $3.99 for both.
Staying true to our belief in putting our consumers at the center of everything we do, Scene Maker marks only the beginning of what we see as the future of storytelling. The Scene Maker apps will continue to feature content from the Star Wars Saga, with plans to expand to new content from the upcoming Star Wars Rebels animated series on Disney XD. Check out StarWars.com for more information on Scene Maker and other Star Wars news.