Every time I enter a Disney park, I always keep a lookout for some very familiar faces—Mickey, Minnie, Goofy, Donald and Pluto. And when I hear of their appearances at special events and engagements around the world, I'm just as excited to see them bring smiles and happiness to some of their biggest fans. That's why I'm especially thrilled to share the latest Disney happenings overseas today, as it features the Fab Five's trip down South… all the way to Argentina!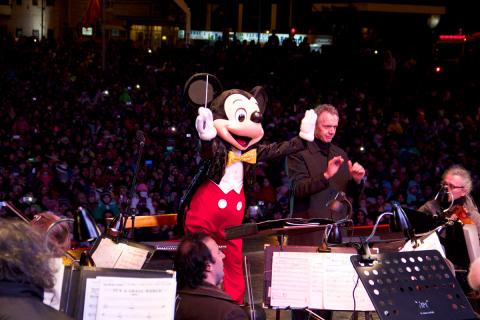 At the beginning of this month, Disney en Concierto – La Música de tus Películas Favoritas En Vivo (translates to Disney in Concert: The Music of Your Favorite Movies Live) was held for the first time in the world's southernmost city—Ushuaia, the capital of Tierra del Fuego, Argentina. The experience included a symphonic orchestra with 70 musicians on stage, iconic images from Disney's classic films, four talented singers, eight dancers and an appearance by Disney Channel Latin America star Dani Martins. As part of the Ushuaia International Festival, the concert presented some of Disney's most beloved soundtracks into one symphonic piece, transporting 20,000 audience members on a melodic journey through the worlds of such classic films as Beauty and the Beast, The Little Mermaid andAladdin. While in Ushuaia, Mickey, Minnie, Donald, Goofy and Pluto also took the opportunity to do some sightseeing, taking pictures at iconic landmarks, including Les Éclaireurs Lighthouse and the End of the World Train.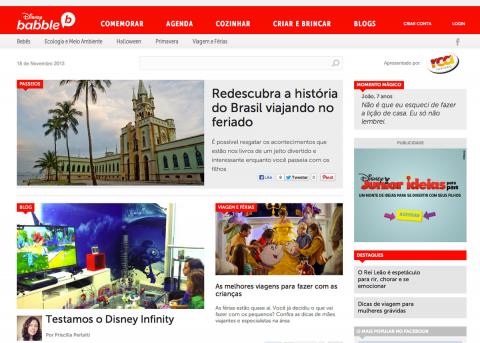 Disney Babble (Babble.com)—a leading Disney online destination for parenting and more—accompanies moms in their daily lives with useful and creative content. The site also invites them to collaborate, create, connect and share their stories so they can maximize quality time with their families. Now, Latin American families can enjoy Babble's unique interactive experiences, parenting information and tips on DisneyBabble.com (Spanish) and DisneyBabble.com.br (Portuguese). The newly launched sites will connect visitors across various social networks, and give them the ability to join the conversation anywhere at any time.