With the arrival of the most wonderful time of the year, Disney toys and products are a popular topic of conversation here at the Company and with my family. I've personally got my eye on several items… especially Disney Infinity! Our partners in China and Hong Kong are talking toys and consumer products around their regions as well. Let's travel to the Far East to get the latest on some exciting developments.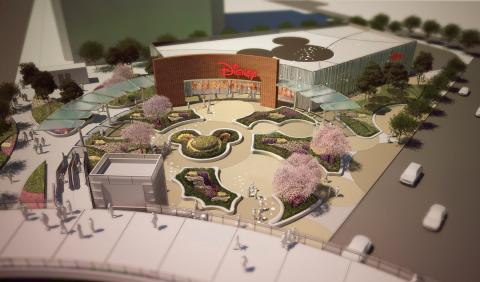 Disney China recently announced plans to build the largest Disney Store in the world in the heart of Shanghai's finance and shopping district. The design will cover a space of 53,000 square feet and is slated to open in early 2015. The flagship store will feature a state-of-the-art Disney Store retail space, a Disney-themed outdoor plaza area and a diverse collection of Disney products, along with cutting-edge technologies for customers to interact with favorite characters and stories from Disney, Pixar, Marvel and Star Wars.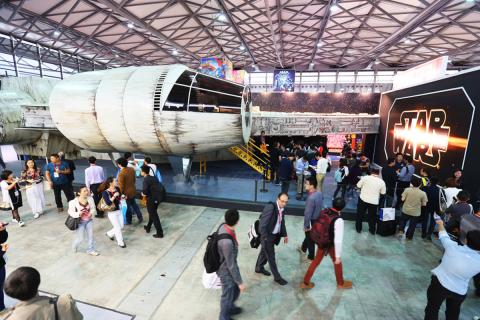 In October, approximately 900 existing and potential licensees gathered at the 2013 Licensee Meeting in Shanghai, China, to hear Mary Franklin, senior events lead, Lucasfilm, introduce the present and future of the Star Wars Universe. The audience also received an update on Disney's business strategies across our key franchises. The Force also arrived at this year's China International Toy Fair, where a giant Millennium Falcon display attracted more than 3,500 licensee representatives and distributors to the Disney booth over the three-day industry event.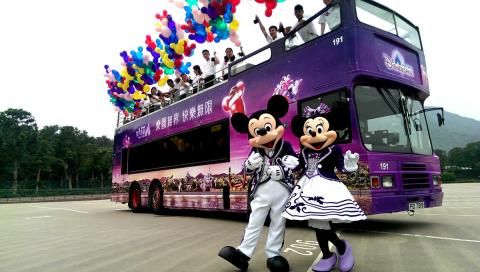 This Christmas, Hong Kong Disneyland brings the festive joys of the season to those in need through a special charity campaign called "Pump Up Little Moments of Happiness." The kick-off celebration brought Mickey and Minnie into the city center, where they handed out Mickey-shaped balloons to visitors. Through the campaign's official website, HappyMoments.hk, fans can create "virtual balloons." For every 100 balloons generated through December 31, Hong Kong Disneyland will donate one ticket to an affiliated charity.