Today's Veterans Institute, a first-of-its-kind event for Disney, marks a new milestone in the Company's ongoing commitment to supporting U.S. veterans as they transition from active duty to civilian life.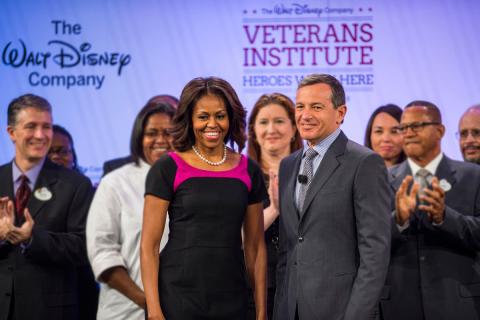 Companies of all sizes are currently participating in the daylong workshop to learn how to build effective veteran-hiring programs of their own based on Disney's successful Heroes Work Here initiative.
The First Lady of the United States, Michelle Obama, and Disney Chairman and CEO Bob Iger participated in the event, lending their time to talk about the value and importance of this vital initiative.
It's the appropriate ending to a week that celebrates the courage and service of all the men and women in the U.S. Armed Forces.