At Disney, we're committed to taking meaningful action to support a healthier planet for future generations. By reducing our environmental footprint, investing in animal care and conservation, and telling stories that inspire action, we are continuing our longstanding work to ensure that people, plants, and animals have a healthy place to call home. These collective efforts are known as Disney Planet Possible—tangible actions we're taking that put possibility into practice and inspire optimism for a brighter, more sustainable future for us all.
Join us this Earth Month as we celebrate the spirit of Disney Planet Possible with new programming and offerings from across the various worlds of Disney. From milestone anniversary celebrations and insightful storytelling to unique digital activations and inspiring new series, here are some of the ways you can commemorate Earth Month and Earth Day with Disney this year:
Celebrate 25 Years of Innovation & Conservation at Disney's Animal Kingdom Theme Park
Disney's Animal Kingdom theme park will celebrate its 25th anniversary this Earth Day. Since it opened in 1998, this one-of-a-kind theme park has embraced the magic of nature by offering awe-inspiring animal encounters and thrilling attractions. Disney's Animals, Science and Environment team leads the way in providing best-in-class animal care, connects guests to nature and engages in scientific programs focused on conserving wildlife in Disney's backyard and beyond while inspiring all individuals to care for wildlife and wild places through everyday actions. And since 1995, the Disney Conservation Fund has directed more than $120 million and the expertise of our dedicated teams to support organizations working with communities to save wildlife, inspire action, and protect the planet.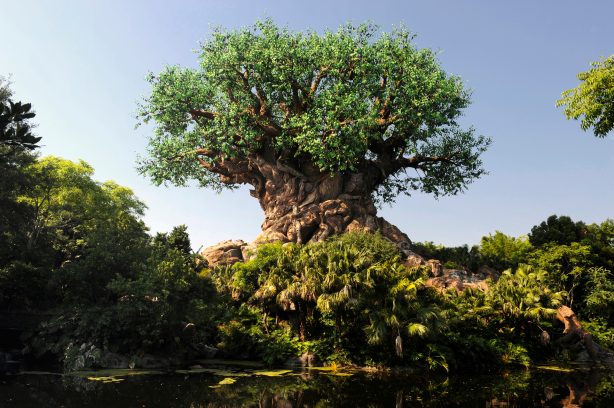 In April, there will be a number of new ways to join in the celebration for Earth Day and this milestone, including new sweet and savory treats, specialty merchandise, limited-time character sightings, and a National Geographic photo spot at the entrance of the park in honor of the second season of Magic of Disney's Animal Kingdom on Disney+. At Disneyland Resort, guests can enjoy delicious dishes from Paradise Garden Grill's new fully plant-based menu for the Disney California Adventure Food & Wine Festival, now until Tuesday, April 25.
Additionally, the Disney Parks Blog will be celebrating the spirit of Disney Planet Possible throughout the month by sharing some of our favorite stories about how we're taking action to change our planet's story. Check out the first of these stories next week as part of our Earth Month blog takeover, with more to come all month long!
Explore the Secrets of the Elephants with National Geographic
National Geographic is exploring the Secrets of the Elephants with a four-part series premiering Friday, April 21, on National Geographic. All episodes stream Saturday, April 22, on Disney+ and Hulu. From Academy Award®-winning filmmaker and National Geographic Explorer-at-Large James Cameron, the series travels the world—from the savannas of Africa to the urban landscapes of Asia—to discover the strategic thinking, complex emotions and sophisticated language of elephants, shaping a unique and dynamic culture. Narrated by Academy Award-winning actress Natalie Portman and featuring renowned National Geographic Explorer and elephant expert Dr. Paula Kahumbu, the four-part series not only reveals the extraordinary lives of different families of elephants but also highlights how similar they are to us.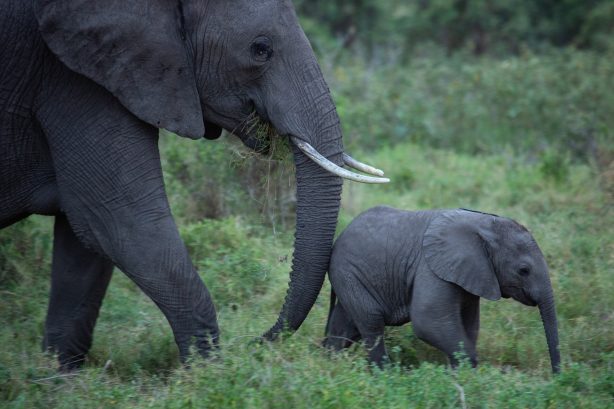 The May issue of National Geographic's flagship magazine, which will be published online and on the app at natgeo.com/elephants on Thursday, April 13, will also explore elephants, with a focus on the behavior and biology of the Asian elephant, including a look at how humans can better co-exist with these magnificent animals. In addition, elephants will be the focus of the May issue of Nat Geo Kids magazine, a three-episode Overheard at National Geographic podcast series that will air beginning Tuesday, April 11, and the following two Tuesdays, and the subject of a stunning National Geographic book, Secrets of the Elephants—a companion to the streaming series—publishing on Tuesday, April 4. And if you visit Disneyland Resort, check out the life-size elephant sculptures at Downtown Disney inspired by the new series, and other surprises at the Disney California Adventure Food & Wine Festival.
To further celebrate the beauty of these majestic creatures, National Geographic's lifestyle collection is debuting its spring line themed to elephants and their surrounding habitats. Coming soon to shopDisney and Disney Parks, the collection includes select apparel, a tote bag, a collector pin, and an elephant plush. Every National Geographic product purchase helps support the global nonprofit National Geographic Society in its work to protect and illuminate our world through exploration, research, and education. To learn more, visit natgeo.com/info.
Enjoy Conservation and Nature-Themed Content from the Disney+ "Earth Month" Collection
At Disney, we believe that building a healthier future starts with imagining what's possible—and storytelling has the power to make a world of difference. Throughout the month, Disney+ will highlight its vast catalog of conservation and nature-themed content through its "Earth Month" collection, which is available to enjoy on the service all year round. As the streaming home of National Geographic and Disneynature, Disney+ inspires audiences to celebrate the beauty of the world around them and take actionable steps in their communities to ensure a brighter future for us all. In addition to Secrets of the Elephants, the "Earth Month" collection will add new titles this year including: Born in Africa, Botswana, India's Lost Worlds, Path of the Panther, Secret Life of Predators, Super/Natural, and Wild Japan Snow Monkeys.
"Keep Our Oceans Amazing" and Create Your Own Avatar-Inspired Ocean Creature
Avatar: The Way of Water reaches new heights and explores undiscovered depths as James Cameron returns to the world of Pandora in the emotionally-packed action-adventure. Set more than a decade after events of the first film, this breathtaking movie launches the story of the Sully family and introduces audiences to the majestic ocean tulkun.
In celebration of the theatrical release of Avatar: The Way of Water, Disney and Avatar launched the global "Keep Our Oceans Amazing" campaign to raise awareness of the challenges facing oceans and marine life in support of The Nature Conservancy (TNC) and its work to protect 10 of our oceans' amazing animals and their habitats, connected to the beauty of Pandora.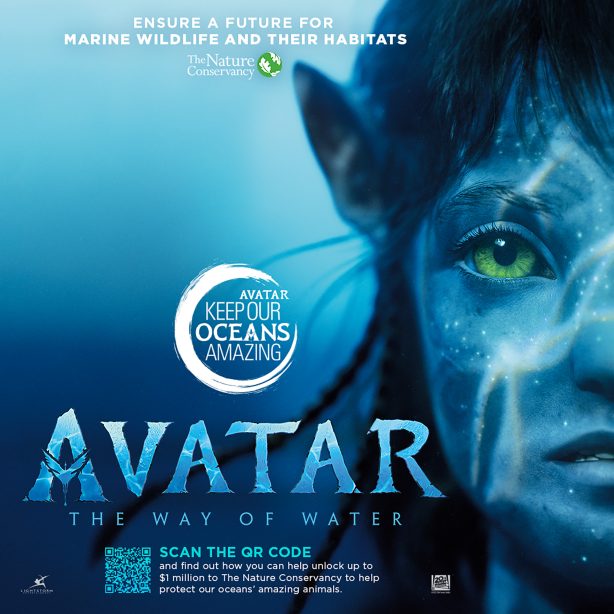 As part of the campaign, fans can continue to participate in celebratory experiences, including the Virtual Pandoran Ocean. Through this unique digital activation, fans can help Disney and Avatar "Keep Our Oceans Amazing" now through July 31, 2023, by creating their very own Avatar-inspired ocean creature at Avatar.com/KeepOurOceansAmazing. For every creature created in the Virtual Pandoran Ocean, Disney will give $5 to TNC to help the organization achieve its goal of protecting 10% of the ocean by 2030. Avatar: The Way of Water is now available on digital.
We're excited about what we're doing at Disney as we work towards a more sustainable future, and we remain committed to making a difference—not just during Earth Month, but year-round. To learn more about the company's efforts to support a healthier planet, visit DisneyPlanetPossible.com.