Since its grand opening on Earth Day in April 1998, Disney's Animal Kingdom Theme Park at Walt Disney World Resort has welcomed millions of guests and continues to find new, inspiring, and innovative ways to delight explorers of all ages. Featuring a unique approach to storytelling through attractions and experiences, each guest can better appreciate and understand the natural world through both real-life and imagined representations of animals and locations—all while learning about conservation efforts. Twenty-five years later, Disney's Animal Kingdom continues to celebrate one amazing adventure after another with unique animals, exciting attractions, and lavish stage shows.
Indeed, there's no place on Earth quite like Disney's Animal Kingdom. Across more than 500 acres, over 2,000 animals—representing approximately 300 species, all managed and cared for under the guidelines of the Association of Zoos & Aquariums (AZA)—call Disney's Animal Kingdom home. It's the same park where more than 400 million trees, plants, shrubs, vines, grasses, ferns, etc.—about 3,000 species—coexist.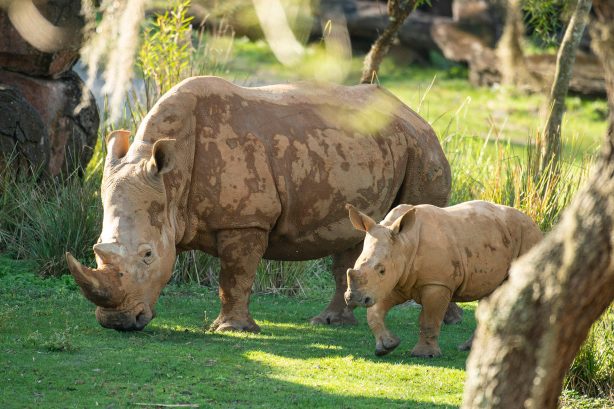 From its inception, Disney's Animal Kingdom presented a unique opportunity for Walt Disney Imagineering. Although Disney was already engaging guests through animal experiences at Discovery Island in Bay Lake and The Living Seas (now The Seas with Nemo & Friends) at EPCOT, Disney's Animal Kingdom was a different beast. To build their knowledge of animal-care facilities and habitats, Imagineer Joe Rohde and his fellow Imagineers attended AZA meetings, sought advice from animal specialists, and hired a respected zoological curator as a consultant. As each expert weighed in, it became evident that due to Disney's global influence, Disney's Animal Kingdom would be a statement to the world about wildlife, wild places, and the power within each of us to take action for our planet.
In turn, zoo and conservation leaders saw the proposed theme park as way to engage and educate millions of guests visiting the resort each year—in a way that only Disney can. Disney agreed, and Imagineering invited an advisory board of top zoo, animal welfare, and conservation professionals to help formulate policy and offer guidance on design and development. This simple idea eventually led to the creation of the Disney Conservation Fund in 1995, which has since evolved to become a respected leader in international conservation—supporting wildlife recovery, nature restoration, conservation education, and community engagement in 120 countries. Today, Disney's Animal Kingdom is not only a universally respected, state-of-the-art animal park and conservation center of excellence, but it also serves as a model of entertainment in the service of inspiration and action.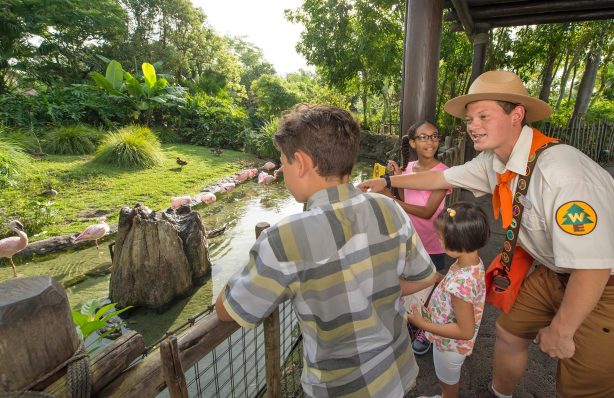 To date, the Disney Conservation Fund has directed more than $125 million to support nonprofit organizations working with communities to reverse the decline of wildlife worldwide. Since opening day, guests—inspired by their experiences at Disney's Animal Kingdom—have made personal contributions at merchandise locations around the park, helping to protect and restore wildlife and wild places via the Disney Conservation Fund.
As accredited members of AZA, Disney's Animal Kingdom, Disney's Animal Kingdom Lodge, and The Seas with Nemo & Friends, as well as the Disney Conservation Fund, support the AZA Saving Animals from Extinction initiative that focuses their collective expertise and leverages their massive audiences to save species like African lions, coral reefs, gorillas, monarch butterflies, sea turtles, sharks, and rays. Disney's Animal Kingdom is also home to one of the leading veterinary hospitals in North America, with an emphasis on advanced imaging, digital radiology, ultrasound, and endoscopy. Disney's Animal Kingdom is one of only a few animal hospitals in U.S. zoos with computed tomography scanners on the premises, helping the team to diagnose and treat animals at the hospital more quickly. Meanwhile, the Animal Nutrition Center at Disney's Animal Kingdom provides the highest quality of animal nutrition as part of the veterinary services preventive health care program. The Animal Nutrition team prepares more than 1,200 individual or group diets daily and delivers more than 10,000 pounds of food daily to the animals at Disney's Animal Kingdom Theme Park, the nearby Disney's Animal Kingdom Lodge and The Seas with Nemo & Friends.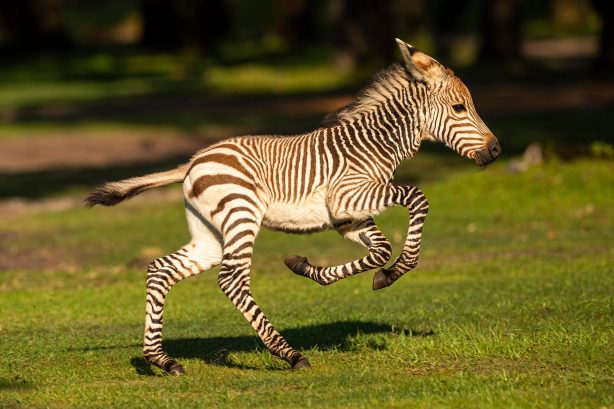 Behind the scenes, members of Disney's Animals, Science and Environment—led by Dr. Mark Penning, Vice President, Animals, Science and Environment, Disney Parks—provide the best in animal care; share conservation actions and insights with guests and cast members via on-site engagement and experiences; share their expertise worldwide; and leverage scientific expertise to positively impact conservation and animal wellbeing.
2023 marks a special milestone as Disney's Animal Kingdom celebrates its 25th anniversary. With the return of entertainment such as Festival of the Lion King and Finding Nemo: The Big Blue… and Beyond!, there has never been a better time to explore this one-of-a-kind park. It's the place to encounter exciting animals, take in high-speed thrills, and journey to a world beyond belief with Pandora – The World of Avatar.