From 20th Century Studios, New Regency, and five-time Oscar® nominee David O. Russell comes Amsterdam, an epic story and comedic thriller about love, loyalty, and reasons to live in the face of an amazing unknown true history. The original film follows three friends (Christian Bale, Margot Robbie, and John David Washington) caught up in the mysterious murder of a U.S. senator in the 1930s. Now playing in theaters, it is a captivating tale that weaves historical fact with fiction for a timely cinematic experience.
"Most people are surprised to find out that these things really did happen," says Russell, who wrote, directed, and produced the film. "It is a history that is not widely known, so it's exciting for the audience. Something big is coming. It's mysterious, it's fascinating, it's treacherous—and because of that, it is an inspiring story for me."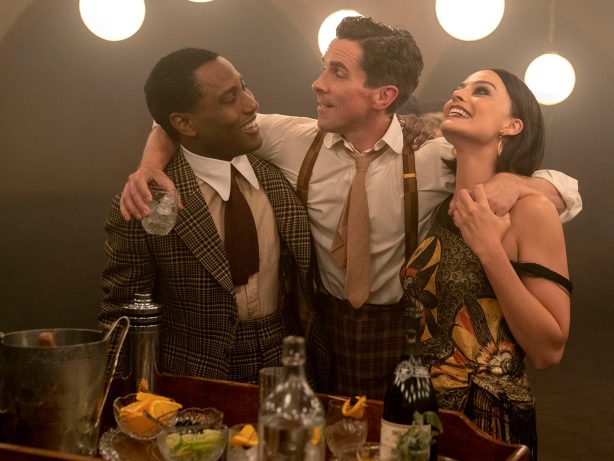 Burt Berendsen (Bale) and attorney Harold Woodman, Esq. (Washington) work in uptown New York in an enchanting period that feels timeless—when it feels as if something big is about to happen, somehow. The friends' indomitable spirit makes them the perfect pair to help people in trouble, especially those down on their luck or low on money. Valerie Voze (Robbie), a passionate artist and heiress, befriends Burt and Harold in a Belgian hospital and changes their lives by taking them to Amsterdam.
The period picture spans 15 years in two different time periods, effectively capturing the look, spirit, and tone of New York City and Europe in the early 1900s… without delving too deeply into the cultural events found in most history books. "The best period films feel very contemporary to me, and the world that we created in this film is extremely alive and extremely contemporary," says Russell. "It doesn't feel like an old world we've seen before, and after audiences see the movie, they will look at the world differently and look at our lives differently, and it will make you happy to be alive."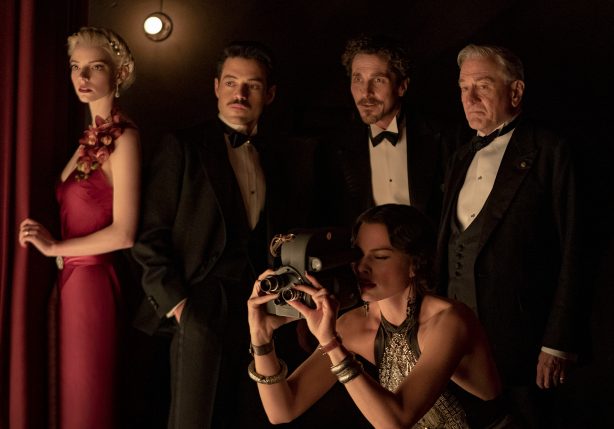 Russell workshopped ideas for Amsterdam with Bale over a period of four years. "Christian has a tremendous magic and commitment," the filmmaker says. "This movie would not exist without our collaboration. He was right there with me as I was writing it and seeing every draft." While he wanted to include historically accurate details, Russell says he also "wanted there to be a great friendship at the heart of the story—the kind of friendship that people really love in life and that we love to see in movies." Bale, who stars as Dr. Burt Berendsen, adds that Russell strikes the perfect balance: "The humor comes out of the real people and the situations they find themselves in."
Russell saw Amsterdam as a chance to honor the historic heroism of a number of real people who inspired his fictitious characters. For example, Valerie was influenced by several female artists of the period, while Robert De Niro's General Gil Dillenbeck was inspired by Smedley Butler, whose actions helped change the course of history—and who, at the time of his death in 1940, was the most decorated Marine in U.S. history.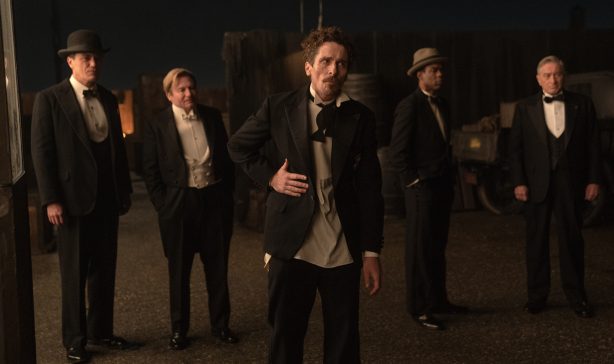 The 369th New York Regiment, meanwhile, was inspired by the Harlem Hell Fighters Regiment, a segregated regiment of Black and Puerto Rican soldiers sent to France to defend the U.S., only to be forced to serve with the French army, as their fellow Americans refused to serve alongside non-white soldiers. "I had never heard of the 369th," says Washington. "I was surprised to learn they had more freedoms and liberties than they did back home." In fact, it was until being cast that he did a deep dive on WWI. "I started to think: 'What would it feel like for an African American in those times?'" he says. "I was more familiar with World War II than I was with the first war, and I was really excited to investigate what it means to be a war veteran, and racial profiling aside, what it means to be an American fighting for your country in 1918…"
Ultimately, by weaving historical fact with fiction, Russell created an opportunity for himself to do what he does best: tell a good story. "I'm just here to make a really fun, amazing piece of cinema, not a history tree," he explains. "The characters back into the plot quite unexpectedly, and that's the experience we want the audience to have."