Young patients at Hong Kong Children's Hospital (HKCH) will experience some new Disney magic during their time at the hospital through the new "Dress Well" project, which brings a series of custom-designed Disney-themed clothing to HKCH for patients to wear during their stay. The Walt Disney Company has donated HK$4.1 million to support this first-of-its-kind project, which was designed through a collaboration between Hong Kong Disneyland Resort (HKDL) and the hospital and launched today at a special ceremony at HKCH.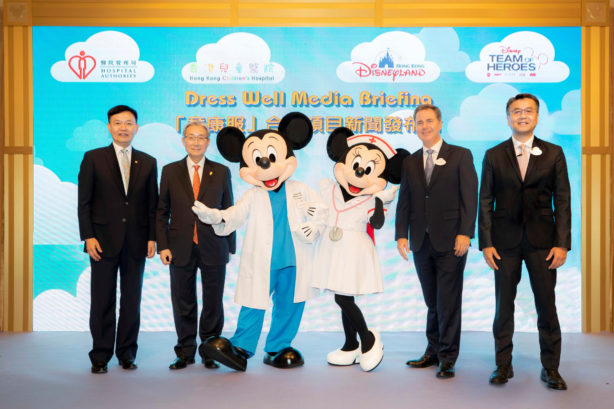 "Last March, The Walt Disney Company announced its US$100 million global commitment to help reinvent the patient and family experience in children's hospitals around the world. Here in Hong Kong, Hong Kong Disneyland Resort also fully supports the first specialist hospital for children in Hong Kong and its pediatric patients, bringing them happiness and empowerment," said HKDL Resort Managing Director Samuel Lau. "Combining the expertise of both Hong Kong Children's Hospital and Disney, we have created clothing for child patients that embraces practicality and fun elements, encouraging them with Disney's magic and power."
"The new patient clothing is one of HKCH's children-friendly initiatives to enhance the patient journey. The cheerful design, alongside the home-like environment of the hospital, should help reduce anxiety and add some joy to uplift the healing experience of our pediatric patients," said Hospital Authority Chairman Professor John Leong Chi-yan at today's ceremony.
The clothing has been created with pediatric patients' special needs in mind and is intended to be visually appealing, comfortable and functional. The "Dress Well" project spans three categories—regular pajamas, jackets and pajama tops for intravenous therapy—with different patterns and designs for both young children and teenagers. With silhouettes of familiar Disney characters hidden within the colorful, nature-inspired patterns, every item provides young patients with opportunities for treasure-hunting fun. The apparel is made from a soft fabric that features a higher cotton content for a gentle touch and reduced irritation, and side openings on the pajama top provide more body coverage and privacy for patients undergoing intravenous therapy while still facilitating their clinical care.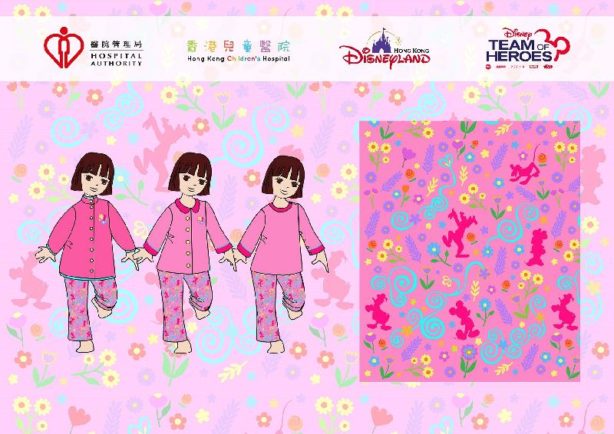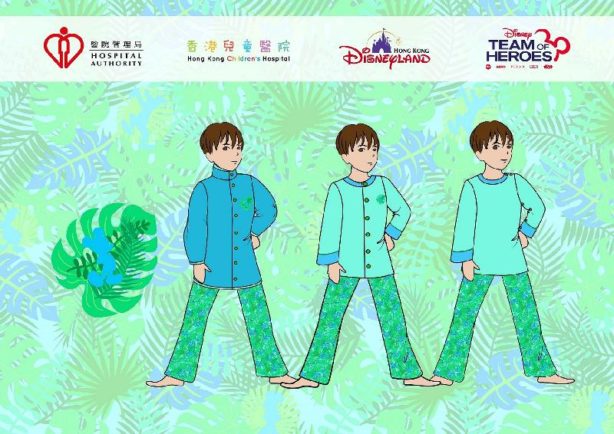 The Walt Disney Company's commitment to HKCH's "Dress Well" project is part of Disney's Team of Heroes philanthropic initiative and outreach program, which launched in March 2018 to reimagine and improve the children's hospital experience around the globe.