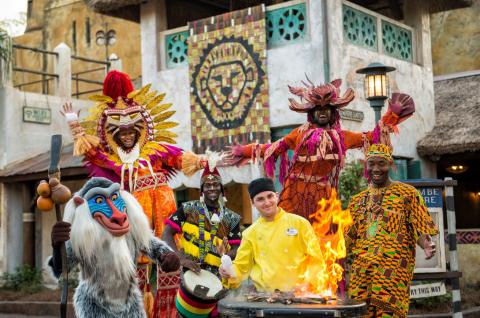 Harambe Nights, a dazzling theatrical production based on the beloved Disney classic filmThe Lion King and an energetic street party with gourmet dining, will debut June 7 to celebrate the 20th anniversary of the Oscar®-winning movie. A 55-minute theatrical extravaganza, The Lion King Concert in the Wild comprises celebrity narrators, a live orchestra, choir and special effects to present the story of Simba's coming of age like never before. A lively welcome reception and the post-show street party featuring Afro-pop rhythms, performers and a buffet of culinary creations keep the celebration rocking through the evening. The theme park's first-ever ticketed special event will welcome guests every Saturday from June 7 through August 9 to this memorable evening of theatrical storytelling, inspired dining, live music and dance amid the nonstop fun of an immersive street party.
Leading travel operator Adventures by Disney continues to bring the world's greatest stories to life with the introduction of three new unparalleled itineraries for 2015. Each itinerary is designed to bring families together in ways they never thought possible. Adventuresome travelers can book an enhanced Ecuadorean trip that now includes the Amazon, as well as the Galapagos, while families looking for a shorter getaway can opt to visit some of America's beloved cities with new Long Weekends itineraries featuring New York City, along with San Francisco and Napa.
Disney Interactive officially announced the latest playable characters to appear in the 2.0 Edition of Disney Infinity Merida and Maleficent. Check out the new gameplay trailer, which features a glimpse into how the characters will interact in the game, above. Merida and Maleficent are also playable in the all-new Toy Box 2.0 mode of the game, along with all characters previously released for Disney Infinity.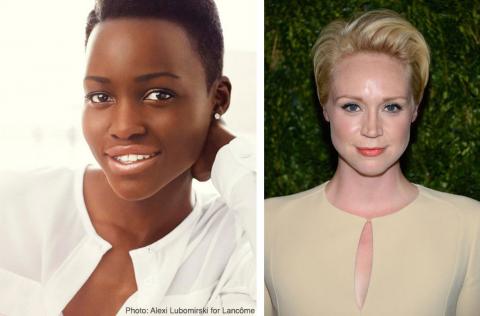 This year's winner of the Academy Award® for Best Supporting Actress, Lupita Nyong'o, has joined the cast of Star Wars: Episode VII. Also joining the cast is Gwendoline Christie. The film is currently in production and scheduled to open worldwide on December 18, 2015.