Halloween is an exciting time of year for thousands of guests at our domestic theme parks, and you can read all about the events at the Disneyland and Walt Disney World Resorts on the Disney Parks Blog. Halloween is also an annual tradition that is celebrated in unique ways at our international destinations.
Thanks to our Imagineers and creative teams, it has become a holiday season that showcases our innovation, our legendary commitment to storytelling and our ability to enhance the Disney Parks experience.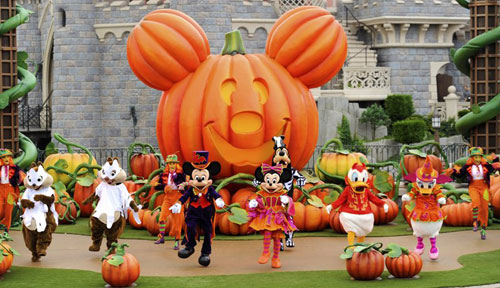 DISNEYLAND PARIS
At Disneyland Paris, the resort weaves Halloween storylines into every aspect of the guest experience and continuously invents new characters and back stories. This year, the ghosts who "live" on Main Street, U.S.A. come out to transform the land in a way that guests have never seen before.
Attractions include an interactive show where Mickey and friends dress up as vampires, ghosts, skeletons and bats, and Terrorific Night, when Walt Disney Studios park is transformed with frightening decorations and monstrous creatures that become increasingly haunting as the evening progresses.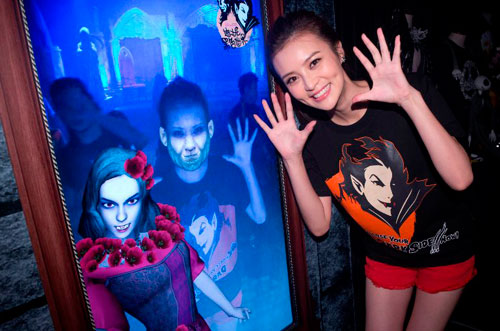 HONG KONG DISNEYLAND
Since 2007, Hong Kong Disneyland has brought its own haunting stories to the resort that resonate strongly with guests, particularly young adults. The Choose Your Dark Side Challenge smartphone app allows guests to join either a vampire coven or a werewolf tribe in a struggle for power, battle against Facebook friends, hunt for hidden forces of evil around the city and unlock special dark powers inside the park. Guests can also purchase an augmented reality t-shirt and look into a "Haunted Halloween Magic Mirror," to undergo a scary transformation.
TOKYO DISNEY RESORT
Tokyo Disney Resort first introduced the concept of Halloween to Japanese guests during a one-day event in 1998. Since then, the Halloween season has grown to a nearly two-month celebration that includes events at Tokyo Disneyland, Tokyo DisneySea and each Disney-branded hotel on property. The resort incorporates its own local spirit into every aspect of its celebrations, from Halloween-themed local food and beverage offerings to including the Japanese word "obake," or ghost, in its Halloween parade theme song that is performed in English.
Happy Halloween!