In the early days of quarantine, Love in the Time of Corona executive producer Joanna Johnson noticed that while the global pandemic had wreaked havoc upon every aspect of our daily lives, one constant remained as solid as ever: our need for human connection. From stories in the media that went viral to personal accounts from her friends and colleagues, Johnson was inspired to see how even while heeding stay-at-home orders, people were using video calls, social media and even drone technology to maintain existing relationships—as well as to forge new ones. "People are always going to be looking for love and connections, whether it's in quarantine or whatever adversity, and they're going to find a way to do it," she says, and it is this hopeful message that Freeform's new limited series sets out to explore. The four-episode series premieres with a special two-night event beginning Saturday, August 22 (8 p.m. EST/PST), and continuing Sunday, August 23 (8 p.m. EST/PST).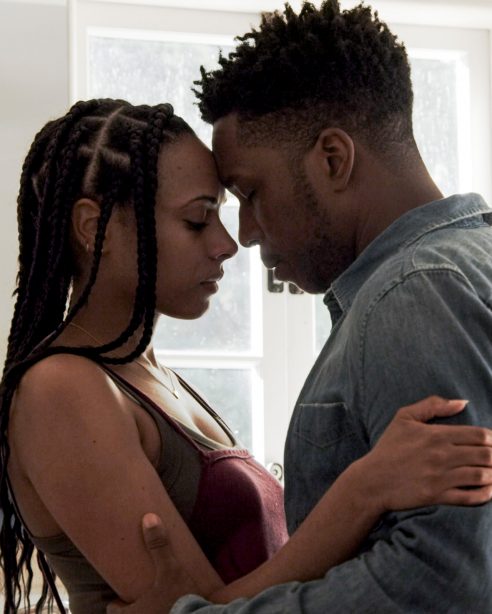 Johnson, whose series Good Trouble had just begun filming its third season for Freeform when the pandemic forced all productions to shut down, began to develop her vision for a series that focused on this search for love during such a challenging time. She immediately recognized that the production team would need to innovate in order to tell the story authentically and, most important, safely. She brought the concept to Lauren Corrao, Freeform's executive vice president of Programming & Development, who says, "This was the first [COVID-19-related] pitch that we got that was really about producing a high-quality acted/scripted/written dramedy during this time." Corrao knew that Freeform was the perfect place for this very timely series that would be filmed completely using remote technologies. "I do think because we appeal to a millennial and Gen-Z audience, we are always on the cusp of innovation. I'm always looking at different ways of doing things, telling stories in different ways. There's an openness," Corrao says of the network.
The events of Love in the Time of Corona unfold early in the pandemic, from the first days of the stay-at-home order through the events that ignited the worldwide Black Lives Matter protests. Corrao notes, "We knew we wanted to get it out quickly because it was going to be a reflection of the time when we didn't know how long [quarantine] was going to last."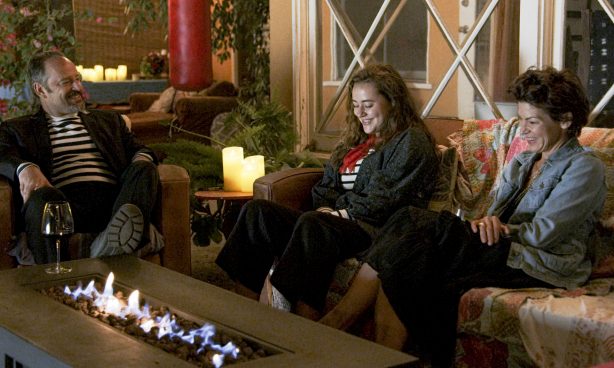 Freeform's commitment to producing the series safely was integrated into the casting process, which, in an inventive turn of events, took place before any of the scripts were written. "We knew we couldn't bring together actors who weren't already quarantining together. We were very, very respectful of all of the guidelines that were already in place at the time," Corrao emphasizes. Love in the Time of Corona's cast includes a married couple, Tony® and Grammy® Award winner Leslie Odom Jr. (Hamilton) and Nicolette Robinson (The Affair); a family, Gil Bellows (Patriot), Rya Kihlstedt (One Mississippi) and their daughter Ava Bellows (This Too Shall Pass); and two friends who had already formed a quarantine pod, Tommy Dorfman (13 Reasons Why) and Rainey Qualley (Mad Men). "If we hadn't found those people, we probably wouldn't have been able to make the show," Corrao acknowledges.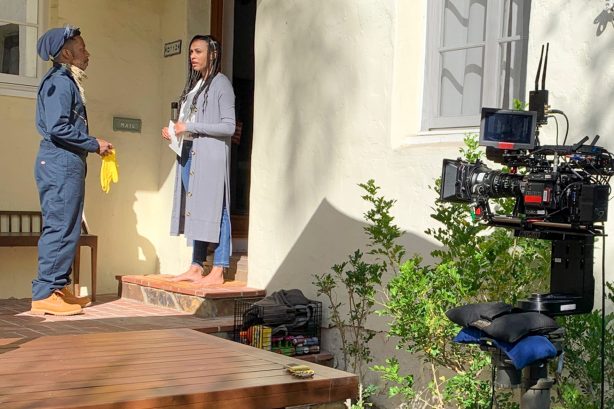 Love in the Time of Corona was filmed inside the actors' actual homes, following all guidelines put in place by state and local authorities and the various unions of the motion picture and television industry. The cast and crew were kept deliberately small, notes Johnson, who says, "It was like a student film, except with these incredible professionals. Everybody was doing multiple tasks." The actors handled their own hair and makeup, and any props that weren't already on hand in their homes were safely delivered to them.
At the start of each shoot day, the actors would leave their homes so that the cameras could be moved into position and then wiped down. By the time the cast returned to their home "set," each member of the crew was ensconced within their own "pod." Johnson—who also directed all four episodes—communicated with the actors via walkie talkie from a van parked outside their home, and the director of photography manipulated the cameras completely remotely. "It ultimately felt really intimate, even though we weren't able to be on the actual set together, because we were in their homes and they were so involved and invested," Johnson says.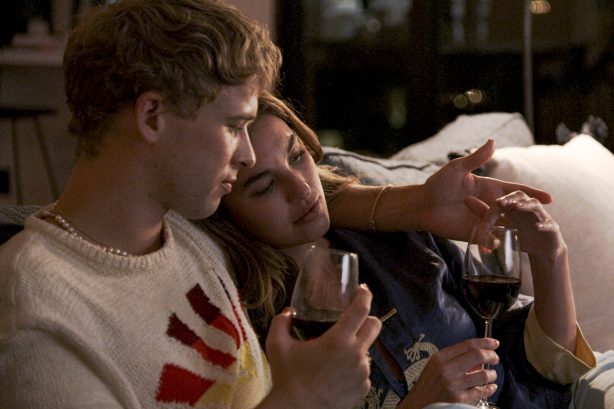 From the outset, Johnson wanted Love in the Time of Corona to be hopeful, but she stresses, "In no way do we want to ignore the fact that this has been a very hard time for people. All of the characters in this show have the privilege of living in decent homes, being able to go to the grocery store and being OK. There are a lot of people during this quarantine who are suffering and we in no way mean to ignore that."
Corrao believes it's significant that even though Freeform is Walt Disney Television's young adult network, the stories featured in Love in the Time of Corona are relatable to people at different life stages. The limited series follows platonic roommates Oscar and Elle, each in search of that one true love; married couples James and Sade, and Paul and Sarah, who are navigating their relationships as well as different stages of parenting; and Nanda, a headstrong woman determined to celebrate her 50th wedding anniversary with her husband, who is in a nursing home. "I love how we're able to get it all in under this one umbrella… We have incredible representation from people from diverse backgrounds. I think it's a reflection of who we are as a network," Corrao says. "Love in the Time of Corona is a look at a very, very difficult time, but the focus is always on how people have come together. I think that reflects what Freeform's brand is all about."