Every time a new Disney film goes into production it inspires creative, new products and experiences throughout The Walt Disney Company. That's exactly what's happening as we gear up for the release of the stop-motion animated film Frankenweenie, which hits theaters tomorrow.
From our mobile games team to our publishing group, at Disney we're unique in our ability to seamlessly bring films to life for audiences.
Last week, Janelle shared how Frankenweenie will be integrated into Disney's popular mobile game, Where's My Water?, in a new free level pack, "10 Days of Frankenweenie."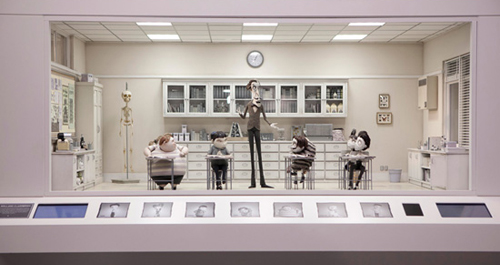 At Walt Disney Parks & Resorts, "The Art of Frankenweenie Exhibition" at Disney California Adventure Park gives fans an exclusive behind-the-scenes glimpse into the stop-motion animation process with original sketches drawn by Tim Burton, extensive props, sets and puppets.
Earlier this month, Disney Publishing Worldwide announced the release of Frankenweenie: An Electrifying Book, that includes a brief history on the remake of the 1984 live-action short film and details into the animated feature. The interactive book captures the creative process from concept to completion by integrating exclusive videos, vibrant music, and original sketches by Tim Burton to offer readers a fully immersive behind-the-scenes look into the making of the movie. This eBook for Apple's iPad is Disney Publishing's first digital book to use Apple's iBooks Author.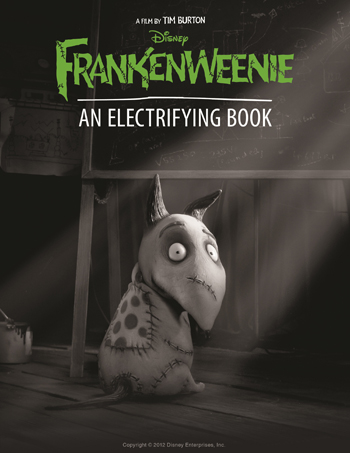 Using Apple's iBooks Author app, Disney Publishing was able to embed video, audio, multi-touch and 3D widgets to create a robust storytelling experience.
In addition to the eBook, Disney Publishing Worldwide has released several print books in support of the feature film including, Frankenweenie: A Cinematic Storybook,Frankenweenie: A Novel and Frankenweenie: A Monstrous Menagerie of Stickers!. A graphic novel and visual companion will also be available at retail in the coming months.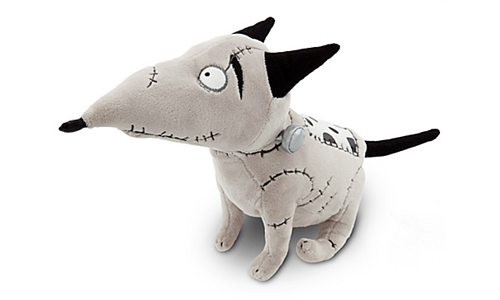 Of course, Disney wouldn't create lovable characters and limit them to the big screen. Disney Consumer Products brings Frankenweenie's stars, Sparky and Victor, to life with newplush, collectible vinyl figures and tees.
These experiences and products give fans new ways of interacting with the film's characters and provide behind-the-scenes access into the stop-motion animation process brought to life by visionary filmmaker Tim Burton.