Today, Director/Writer J.J. Abrams and Producer Kathleen Kennedy were joined by stars Daisy Ridley, John Boyega, Kelly Marie Tran, Oscar Isaac, Billy Dee Williams, Naomi Ackie, Joonas Suotamo and Anthony Daniels, and droids BB-8 and D-0, for a panel discussion at Star Wars Celebration in Chicago, moderated by Stephen Colbert.
Fans attending the panel were thrilled to get a first look at Star Wars: The Rise of Skywalker. The title of the final installment of the Skywalker saga was revealed today, along with the first trailer for the film and a new teaser poster.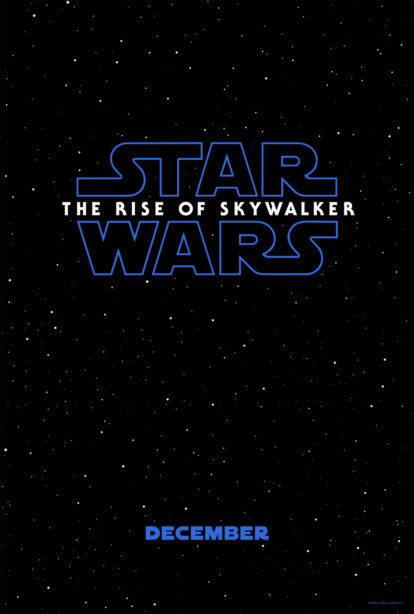 Star Wars: The Rise of Skywalker opens in U.S. theaters on December 20.