Michigan State University (MSU) head coach Tom Izzo leads his team into the NCAA Division I Men's Basketball Tournament Championship on Thursday, March 20, as the East Region's No. 4 seed. His Spartans will meet No. 13-seed Delaware in Spokane, Washington, to begin their quest to reach the Final Four.
What kind of stress does a coach like Izzo endure during a game? ESPN's Sport Scienceand ABC's Nightline asked that question and worked together—with Izzo's cooperation—to get answers.
During an MSU home game against Illinois on March 1, a crew from Sport Science wired Izzo with a bio-harness that measures respiratory rate, heart rate and skin temperature and an accelerometer to track his motion. Izzo even swallowed an ingestible thermometer to measure his core body temperature.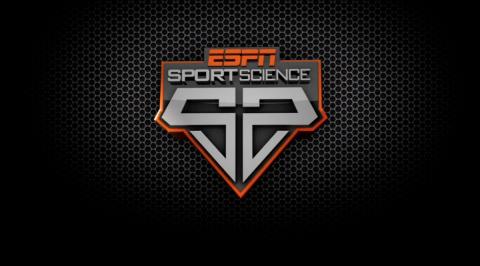 The examination of the impact of in-game stress on high-profile coaches will be shared onNightline Tuesday, March 18 (12:35 a.m. ET). A version of this report aired on ESPN'sCollege GameDay this past Saturday.
"We were excited about the opportunity—while co-producing a feature with ABC is not unprecedented, it is rare, but I knew [coordinating producer] Ursula Pfeiffer and the Feature Unit would embrace it," said ESPN Vice President of Newsgathering Craig Lazarus. "This is another example of ESPN working with ABC to best serve fans: We regularly provide features to Good Morning America and World News; ESPN analysts appear in ABC programming; we partnered with them in Sochi [for the 2014 Winter Olympics]; and they are currently providing us coverage from the [Oscar] Pistorius trial."
"We're excellent news storytellers, and ESPN is excellent at sports storytelling, so by combining the brands it became more than a news or sports story, but a comprehensive project," Nightline executive producer Almin Karamehmedovic says.
Find out some interesting details about the collaboration between ESPN and ABC News on this project by visiting ESPN Front Row.