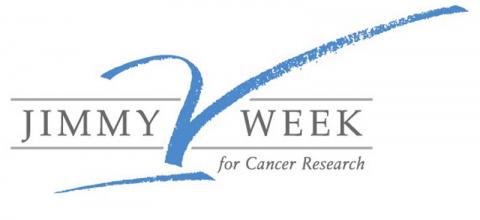 For the past seven years, ESPN has stood alongside The V Foundation and supported the renowned organization's mission to fight cancer and find a cure for the devastating disease.
This past year, the ESPN team reached a new milestone during the annual Jimmy V Week for Cancer Research in December. The network set a new fundraising record of $1.8 million—$1,827,000 to be exact—in contributions for The V Foundation, surpassing the previous record of $1.59 million set in 2012. Adding 2013's sum to the overall grand total, Jimmy V Week has generated an impressive $8,246,000 for the organization since launching the campaign in 2006.
"For 20 years, Jim's message has rallied us to help find a cure for this terrible disease," John Skipper, co-chairman, Disney Media Networks Group, and president, ESPN, says. "These extraordinary results again demonstrate that together with The V Foundation, our efforts can make a meaningful difference in this fight."
ESPN Front Row recently spoke to The V Foundation's CEO Susan Brown to hear her thoughts on how ESPN's contributions make a difference in the fight against cancer. Read the full interview here.