For the past 15 years, ESPN's "My Wish" series on SportsCenter has highlighted the journeys of countless Make-A-Wish® children experiencing their sports-related wishes.
ESPN viewers may recall recent stories of wishes granted by sports stars including Patrick Mahomes and Klay Thompson—continuing the 40-plus-year partnership between The Walt Disney Company and Make-A-Wish, working together to deliver joy when it's needed most to Wish kids and their families.
On Tuesday, January 24, ESPN welcomed a 7-year-old boy named Booth to its Bristol, Connecticut, campus. Booth is a Make-A-Wish kid battling acute lymphoblastic leukemia. He arrived for a day full of ESPN activities, including a campus tour and a visit with the SportsCenter talent, where he watched a Top-10 highlight reel of his personal sports moments.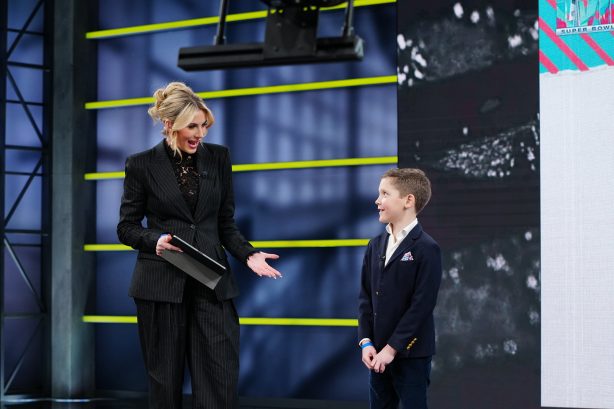 He wrapped up his day with an extra "Super" surprise, appearing on NFL Live, where his big wish came true: ESPN and the NFL had teamed up to give him tickets to attend the Super Bowl in Phoenix, Arizona, on February 12!
"We were so grateful to team up with the NFL to grant Booth's wish of attending the Super Bowl," said NFL Live coordinating producer Lydelle King. "Today was an incredibly special day for all of us at ESPN and our team on NFL Live who couldn't have been more thrilled to reveal to Booth live on-air that he would be attending the Super Bowl next month in Arizona."
Make-A-Wish creates life-changing wishes for children with critical illnesses to help give kids the strength to fight and even overcome their illnesses. To learn more, visit wish.org.