I am honored to work for a network that continuously gives back to important causes and charities, especially to The V Foundation, an organization dedicated to saving lives by helping find a cure for cancer in memory of North Carolina State basketball coach and former ESPN analyst, Jim Valvano.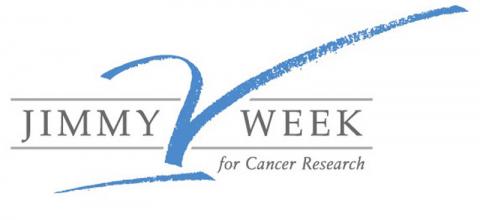 This year, we're marking the seventh Jimmy V Week for Cancer Research at ESPN. Now through December 17, we're recognizing The V Foundation on the network a variety of ways, including special integration in Monday Night Football, NBA on ESPN games, college football broadcasts on ABC and public service announcements (PSA).
Good Morning America host and cancer survivor Robin Roberts, along with a host of athletes, coaches, celebrities and ESPN personalities donated their time to recite the words of Coach Valvano in a slate of touching PSAs. The pediatric cancer patients and caregivers at Duke Children's Hospital & Health Center also recited Valvano's words in a moving PSA, in collaboration with ESPN. Visit ESPN Front Row for an inside look at how this year's initiative is tipping its cap to both The V Foundation and the 20th anniversary of Jim Valvano's iconic speech.