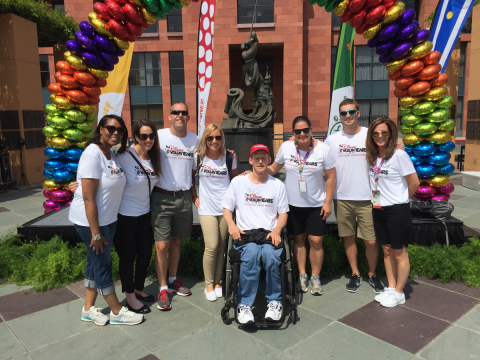 Of the 30 Walt Disney Company VoluntEARS selected through an application process to work at Special Olympics World Games Los Angeles 2015, eight are ESPN employees.
ESPN, the official media partner for the World Games, has multi-platform coverage of the event from July 25 through August 2.
The VoluntEARS are among those assisting at competition venues and interacting with the more than 6,500 athletes representing more than 160 countries.
Front Row asked three ESPN employees, each based at the company's Bristol, Conn. headquarters, to write about what this opportunity means to them. Read their stories here.