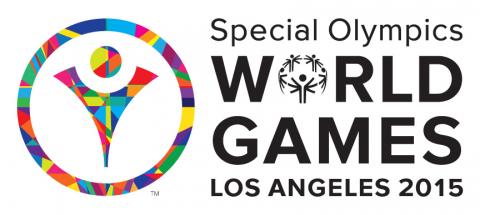 ESPN is gearing up to support the Special Olympics in Los Angeles next year, and just last week the network, along with the 2015 Special Olympics World Games Organizing Committee, announced that it'll be the official broadcaster of the world's largest sports and humanitarian event.
ESPN will cover the World Games in English and Spanish via its networks and platforms in the U.S., Mexico, Spanish-speaking Latin America, the Caribbean, Brazil, Australia, New Zealand, Europe, the Middle East and Africa when the event kicks off on July 25, 2015. Additionally, ESPN will produce the Opening Ceremony live as well as a nightly highlights program. KABC-TV will also play a role in the coverage for the Los Angeles market.
"This agreement to become the official broadcaster of the LA2015 Special Olympics World Games reflects a belief in sport as a powerful vehicle to showcase and promote acceptance and inclusion," John Skipper, co-chairman, Disney Media Networks Group, and president, ESPN, says. "We have a history with Special Olympics that we are very proud of, and that demonstrates our commitment to highlight the power of sport to positively impact people of all ability levels."
Disney and ESPN have a long relationship with the Special Olympics, which recently has included a global two-year, multi-million dollar financial and in-kind investment supporting the Special Olympics Unified Sports initiative in September 2013. This past February, ESPN3 also provided live coverage of the third-annual NBA Cares Special Olympics Unified Sports Basketball Game. Last year, Disney became a Founding Champion of the LA2015 World Games, while ESPN previously provided coverage of the 2011 World Games in Athens on ESPN3.
For more on this story and to hear what ESPN's Special Olympics Ambassadors are saying about the event, visit ESPN Front Row.