ESPN and Tencent, one of China's and the world's leading providers of online products and services, reached a groundbreaking agreement today that builds on Tencent's vast user base across the globe and ESPN's expertise in sports content creation. Through the collaboration, ESPN's content will be localized and exclusively distributed and promoted by Tencent's digital platforms in China.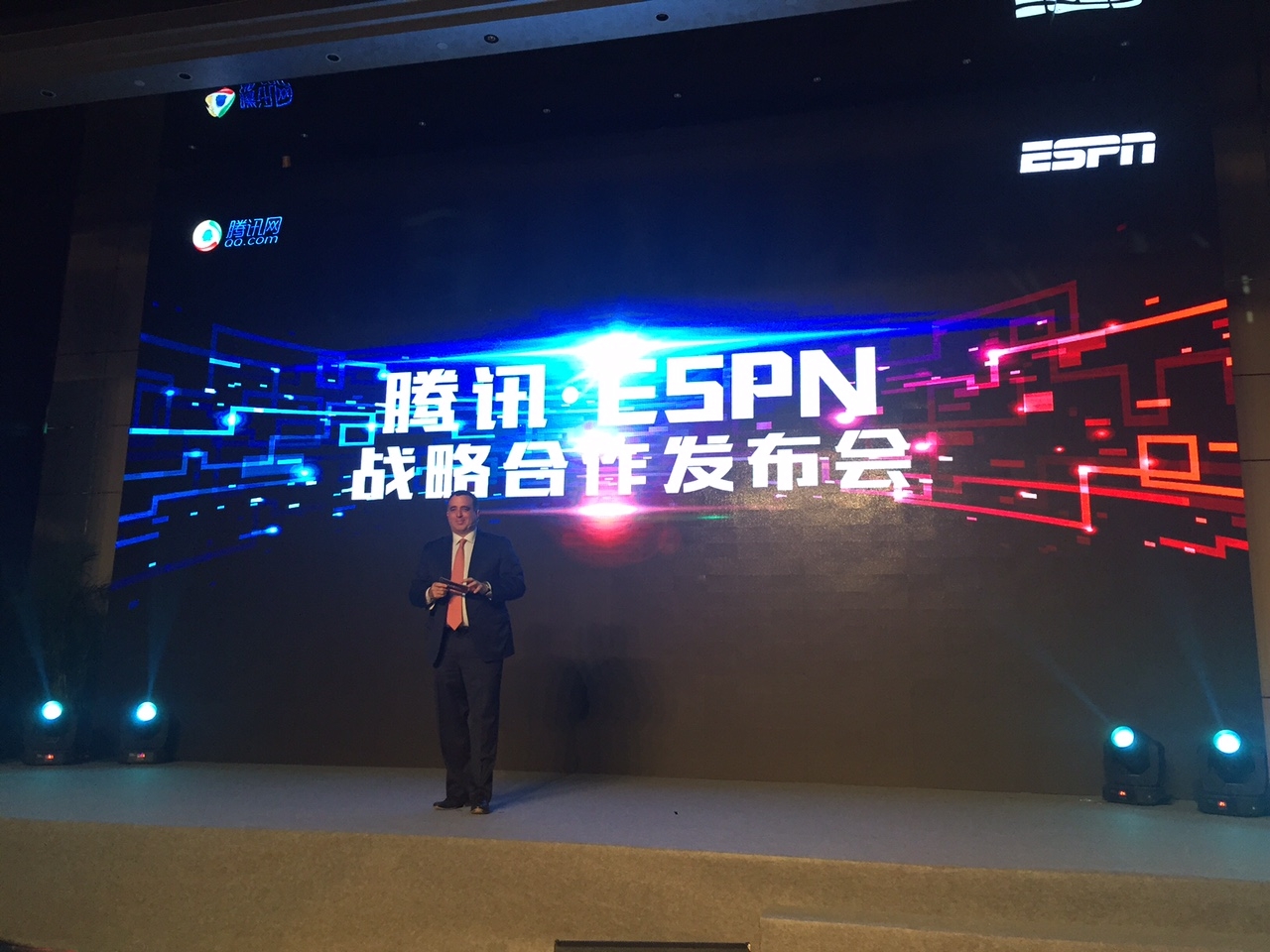 Under the agreement, Tencent's live sports coverage and digital products in China will now feature exclusive Chinese-language (Mandarin) ESPN content—a combination of original and localized content—initially focused on the NBA and international soccer, with the potential to expand to other sports.
"We are thrilled to collaborate with one of China's most innovative companies, and our relationship with Tencent marks an exciting new era for ESPN's global business. This agreement will help us serve millions of Chinese fans and bring our coverage of basketball, international soccer and other sports to them like never before," commented Russell Wolff, executive vice president, ESPN International.
To satisfy the growing user demand for popular international sports content, Tencent will also be the exclusive, digital home for the NCAA Men's March Madness basketball tournaments, more than 100 regular season college basketball games and the X Games.

In addition, Tencent's QQ Sports (Sports.qq.com), a leading Chinese online sports portal, will help ESPN establish its most significant digital presence ever in China by launching an ESPN section. ESPN's content will be integrated across other QQ.com channels and sections.
"Tencent boasts a huge pool of users. Every single day, hundreds of millions of people watch streamed sports games and read sports news on Tencent. We're really pleased to establish this relationship with ESPN, a world leading sports media group. It will accelerate Tencent's development as a comprehensive and professional digital platform and set benchmarks for the Chinese sports media sector," said SY Lau, senior executive vice president of Tencent and president of its Online Media Group.
1.3 billion people, nearly 670 million Internet users and more than 440 million television households. These statistics alone highlight the growing marketplace in China. This deal is another example of ESPN working with top in-market companies to serve sports fans locally, just like its agreement with BT Sports in the UK and collaborating with Sony in India.