If you're an avid viewer of ABC News programming like me, you can't help but notice some of the stunning and eye-catching graphics that surround your television screen. Thanks to these visual innovations, ABC viewers from around the world can tune in to the latest breaking news and see what people are saying on social media about important issues and causes.
In today's employee profile, I had a chance to speak to Jonas Geduldig from Disney/ABC Television Group (DATG)—a 15-year Company veteran who's behind many monumental broadcast graphics that we see every day. Get a glimpse of his role and projects in our conversation below.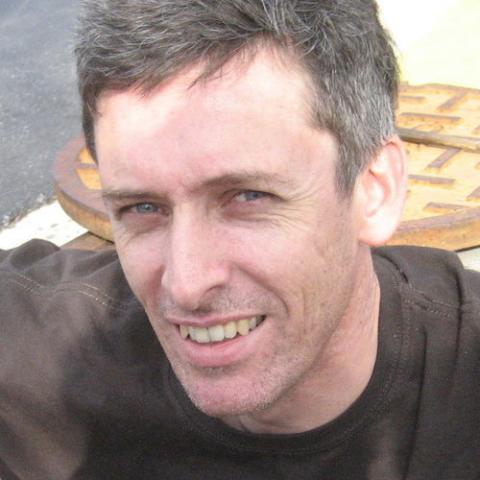 Name: Jonas Geduldig
First Day at DATG: July 1, 1998
Title: Senior Applications Engineer
Describe your role at DATG.
I create software that supports broadcast graphics and engineering services. You have seen my work if you have watched ABC's election coverage. My software displays voting results in ABC's studio and outside the studio on the large signs in Times Square. You have also seen my work if you watched breaking news when tweets are displayed.
What's the most interesting part of your job?
Thinking up new ways to use technology and then designing the software from the ground up. Because of what I do, DATG is able to sift through and broadcast social media responses to breaking news in real time.
What is the most memorable moment you've had working at DATG?
I was part of a team that created a handheld, wireless touchscreen application for Peter Jennings to show voting results during the 2000 Elections. Besides writing the software interface, I was able to spend time with Peter in his office while he practiced using the device. His generous nature, openness to new technology and breadth of knowledge left a strong impression on me.
What is the best part about working at DATG?
Television is a very competitive business, which tends to invigorate and add a heightened sense of importance to everything we do. The atmosphere is fast paced and never boring!