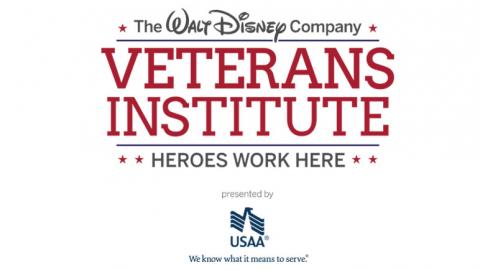 Today is a special day for Disney as our second Veterans Institute presented by the USAA takes place in San Antonio, Texas. This event builds on the Company's ongoing commitment to support U.S. veterans, and it is also the first of several anticipated regional workshops we hope to bring to select cities around the nation in the future.
More than 200 companies have joined today's Veterans Institute workshop so they, too, can learn how to support America's heroes better by building their own successful veteran-hiring programs based on Disney's Heroes Work Here initiative. Several experts, government officials, veterans, nonprofit organizations and Disney executives—including Jeff James, vice president and general manager, Disney Institute, Rod Wingfield, director, Global Diversity and Inclusion, and Kevin Preston, director, Veterans Initiative—are also present to inspire and collaborate with workshop participants.
Disney has a long history of respect and appreciation for the U.S. armed services, and we're proud to invite other companies and organizations to join us in hiring former service members as they make the transition from active duty to civilian life.