Happy, Bashful, Sleepy, Sneezy, Dopey, Grumpy and Doc. We've grown up with these lovable, quirky characters from the Disney animated classic Snow White and the Seven Dwarfs. Expect to see a whole new incarnation of your favorite whistling dwarfs when the diminutive miners get to work in The 7D, premiering on Disney XD July 7 (10 a.m. ET/PT). The series will also debut on Disney Channel and Disney Junior later this year.
In The 7D, the iconic Seven Dwarfs work together to maintain order in the whimsical storybook world of Jollywood. "This series brings a new approach to the world that everybody knows from the original animated movie," Dee Bradley Baker, who voices Dopey in The 7D, says. "It's fresh, it's fun. There's music and there are new characters coming down the pike, too!"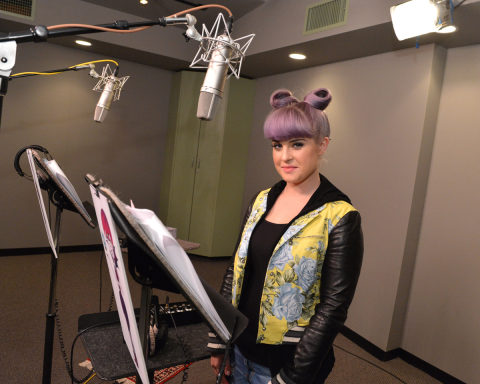 Two of these articulated new characters just happen to antagonize our brave little heroes on a regular basis. Grim Gloom, voiced by Emmy Award®-nominated voice actor Jess Harnell, is a dim-witted warlock who haplessly plots with his wife, a novice witch named Hildy, voiced by TV personality Kelly Osbourne. "It may surprise some to learn that I grew up watching Disney Channel, so playing a character in a Disney cartoon is beyond exciting for me," Kelly admits. "I'm having a blast voicing Hildy, who I've now come to think of as my alter ego. The role has taught me so much about acting."
Along with Dee, Jess and Kelly, The 7D boasts an all-star cast of voice talent with decades of experience. "The cast of The 7D is a powerhouse list of personalities and voice actors—the best in the business," Bill Farmer, the official voice of Goofy and Pluto since 1987, points out. Expect to hear his iconic voice in the series as he takes on the role of bespectacled dwarf Doc.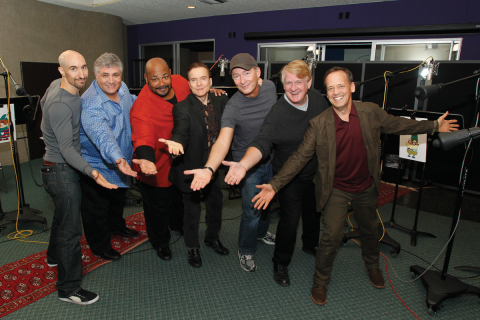 Jess likens the talented, veteran cast to a gathering of the world's most powerful heads of state. "It's a summit meeting of all of the best, brightest and biggest voiceover actors, and we all go into a room and yell at each other," he explains, laughing heartily. "The only difference is we've got microphones and we're talking like dwarfs!"