Today, audiences nationwide can experience Disney's Queen of Katwe, based on the true story of Phiona Mutesi, a young girl from the streets of Uganda whose world rapidly changes when she is introduced to the game of chess and defies the odds to become an international chess champion. Helmed by Indian-born, Academy Award®-nominated director Mira Nair (Salaam Bombay!, Vanity Fair), Queen of Katwe stars Oscar® winner Lupita Nyong'o (12 Years a Slave, Star Wars: The Force Awakens, The Jungle Book) as Phiona's mother, Harriet, and Golden Globe nominee David Oyelowo (Selma) as Robert Katende, the missionary who nurtured Phiona's talent. Phiona herself is played by Ugandan newcomer Madina Nalwanga. The film was shot on location in Uganda on the streets where its events took place, as well as in Johannesburg, South Africa.
Walt Disney Studios Executive Vice President of Production Tendo Nagenda shepherded Queen of Katwe throughout its development and production, working closely with Nair and the film's producers, Lydia Dean Pilcher and John Carls, to bring this vibrant story to the screen. Here he discusses how the film came together and just what's so Disney about it, along with Lupita Nyong'o's thoughts going from Star Wars to Queen of Katwe.>
How did the story of Phiona Mutesi come to Disney?
Tendo Nagenda (TN): It was almost exactly six years ago, October 15, 2010. ESPN Films was about to launch their 30 for 30 series, and they were interested in building up their brand of ESPN Films, where it made sense, doing feature films. ESPN alerted us to this article that was going to run in ESPN the Magazine in January 2011. They said, "We like it, check it out and see what you think." I read it, and at the time, I was working on the live-action adaptation of Cinderella, and it felt like that, except this one is totally true. That was the magic of the story. ESPN was very supportive and throughout the process we worked with them to find a way to make this unlikely story a movie.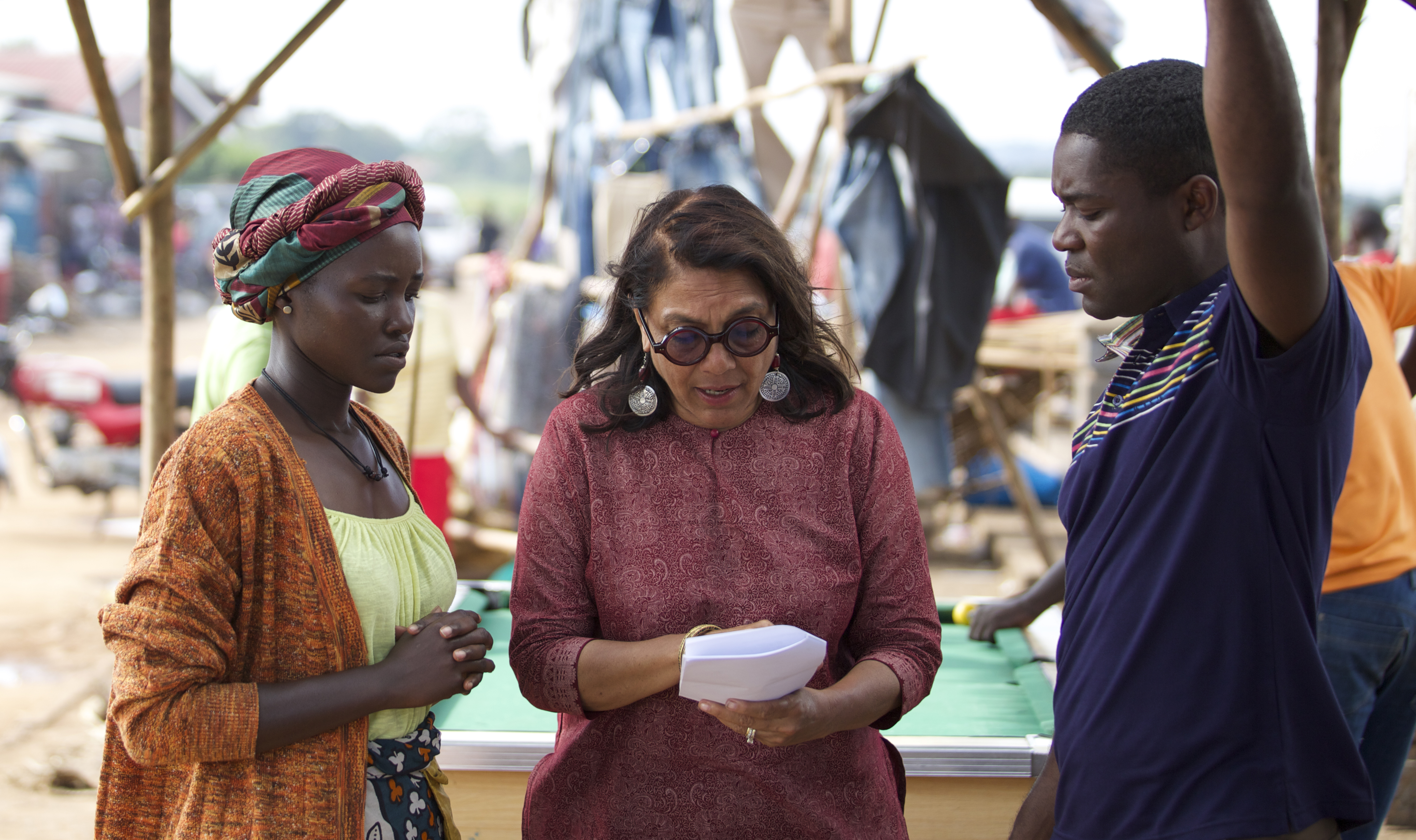 Why was Mira Nair the right person to direct this film?
TN: She's so the right person it's hard to imagine what we would have done had Mira not existed. She's worked the last 27 years of her life half in Uganda and half in New York, so she's really familiar with the place and the people around which this story is set and passionate about telling their stories authentically. That was a really unique thing.
She's a groundbreaking director in many senses of the word. Her perspective and point of view as a female director, her worldview – she makes movies for the world. To top it off, she had a relationship going back nine years with Lupita Nyong'o, who worked for Mira's company and attended her film program, Maisha, in East Africa. This was way before Lupita blast onto the world scene with an Oscar in 2014.
What makes Queen of Katwe a truly Disney film?
TN: Generally speaking, we think about a story in terms of "Can it be a Disney movie?" and then "Should it be a Disney movie?" Does it have themes that fit with the Disney brand, as we define it? Specifically does the story have heart, humor, magic, imagination, and adventure? If we feel it has all of those elements or the majority of those elements, we think it can be a Disney film. Queen of Katwe has imagination in how chess has affected Phiona's life, how she's able to think about chess. It has magic in the sense that the truth is stranger than fiction – you wouldn't believe the story unless it was true, but it was absolutely true, and that was magical. We thought it had plenty of heart in terms of her connection to her mentor, connection to her family, her mom, her siblings. It had adventure in just how far discovering chess was able to take her – to Sudan, to Russia. And then as we got to know the story better we realized it had a lot of humor. Even though it's set in a tough place, no matter where you grow up, you play with your siblings, you get into fights with your friends, you laugh, you cry, and the humor bubbled to the surface.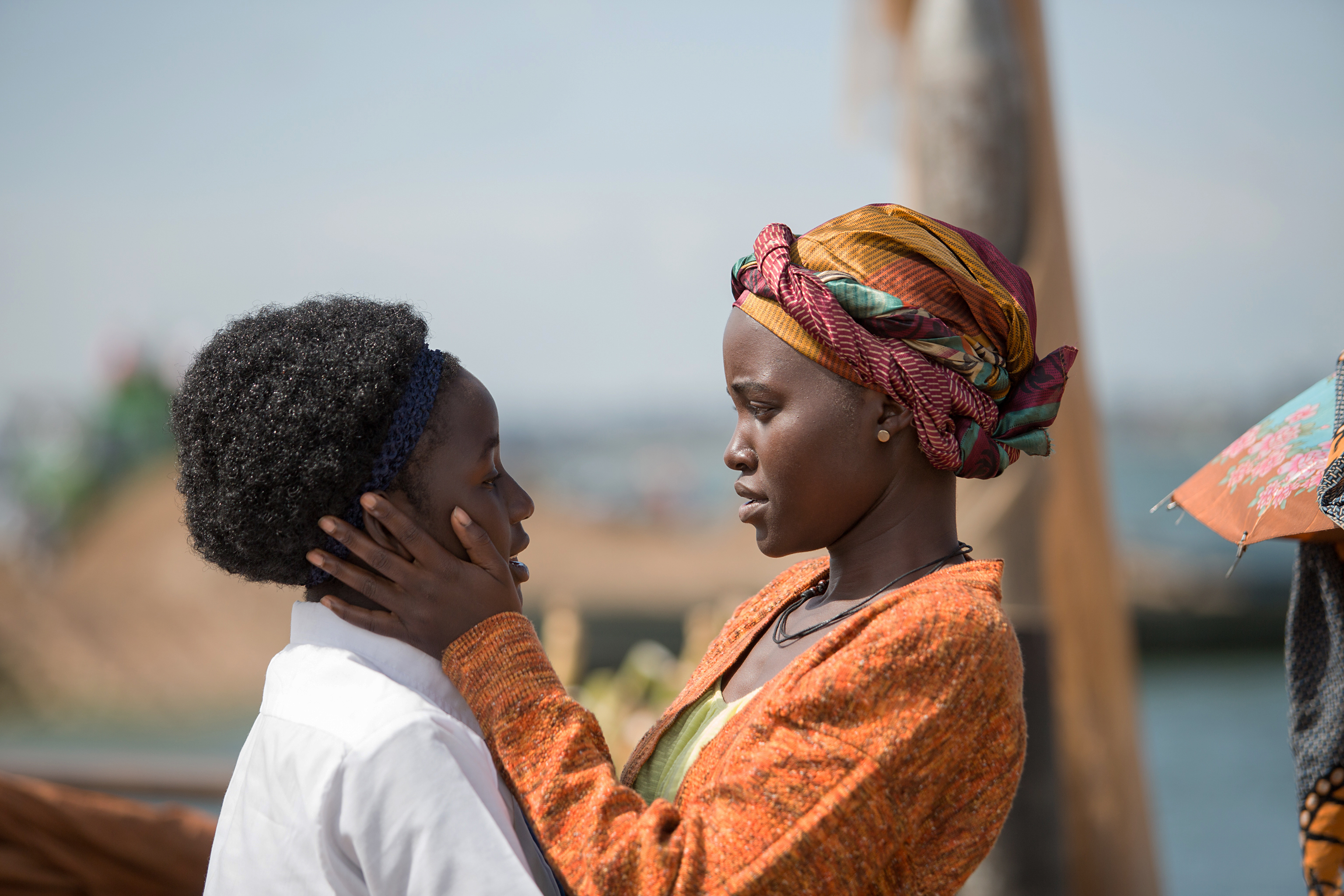 As a brand and as a name before a movie title, Disney is so recognizable all over the world. And you've been in films that touch every part of Disney, from Star Wars to The Jungle Book and Queen of Katwe to the Marvel Cinematic Universe in Black Panther. What do you think makes Disney special, and what does it mean to you to be part of that?
Lupita Nyong'o: I think Disney is a studio that is keenly interested in sparking the imagination of children in particular, and it's a studio that is interested in creating magical stories—both real and fantastical—and it's a very exciting studio because it has such varied work and that's why I keep working with Disney. Each opportunity they've given me has been so different from the last one. But the fact that its, Disney movies are the ones you remember from your childhood. They touch you at a time when you're highly impressionable and when your imagination is wild and alive and rich. In a sense, I guess they help to sustain that kind of wonder quality that we all need — always.