"At The Walt Disney Company there's a sense of optimism that anything and everything is possible. Productions are in full swing. Edit bays are buzzing. And fans are fired up. For decades, our company has been entertaining the world at the highest level, connecting the hearts and minds of billions of people through the power of story," Rita Ferro, president of Advertising Sales for Disney Media & Entertainment Distribution, said to kick off the 2021 Disney Upfront presentation. The annual advertisting event, held virtually, offered the audience of 9,000 an exciting glimpse into some of the stories that will be told in the coming year by The Walt Disney Company's portfolio of brands—from new primetime series premiering on ABC this fall and binge-worthy content launching on Hulu, to awe-inspiring documentaries from National Geographic and live events and compelling sports programming from ESPN.
The virtual upfront presentation brought together leaders from across The Walt Disney Company's brands, as well as many of the world's greatest artists and athletes, to share a look at new and returning content consumers will discover in the coming months.
ABC
"One glance across the entire Disney television landscape, and you'll see there's something for everyone," Craig Erwich, president, Hulu Originals and ABC Entertainment, said. "Our job is to make sure we have the right show on the right platform for the right audience."
ABC, Erwich shared, is the No. 1 entertainment network for Adults 18–49 for the second consecutive year, led by the No. 1 new drama, Big Sky, and three of the top five highest-rated entertainment series this season: Grey's Anatomy, The Bachelor and The Bachelorette. Yesterday Erwich previewed four new series that will debut on ABC during the 2021–22 season, all from Disney Television Studios, comedies Abbott Elementary, Maggie and the highly anticipated The Wonder Years, which is inspired by the beloved award-winning series of the same name; and the drama Queens, from Zahir McGhee (Scandal) and starring hip hop legends Eve and Brandy.
Hulu
Over the past two years, Hulu's audience has increased 67 percent to 103 million ad-supported viewers, and Erwich also noted that in that same time period, hours spent on Hulu have increased 78 percent. He attributes Hulu's growth to one important factor: "Incredible content. We're serving the complex needs of Hulu's audience through Disney's collective content engines." Hulu's young and savvy audience has access to the streaming service's vast library; to FX on Hulu, including current hits such as Snowfall and "the show that started it all," The Shield; and an incredible lineup of original content. "Much of our record-breaking engagement numbers stem from Hulu Originals," Erwich said. "A few weeks ago, we premiered Season Four of The Handmaid's Tale, which delivered Hulu's biggest audience ever for an Original premiere—proving that the show continues to captivate audiences in powerful and unprecedented ways." Erwich previewed upcoming Hulu Originals, including Pam & Tommy, starring Lily James and Sebastian Stan; The Girl from Plainville, starring Elle Fanning; and 20th Television's Dopesick, featuring an all-star cast led by Michael Keaton.
The virtual event also provided a first look at the Original documentary series McCartney 3, 2, 1, a six-episode music series event featuring intimate and revealing examinations of musical history from two living legends, Paul McCartney and super producer Rick Rubin. All six episodes will premiere Friday, July 16, on Hulu.
FX
The nearly 30 shows coming from FX over the next year all adhere to a single mission statement: "Fearless." John Landgraf, chairman of FX Networks and FX Productions, emphasized FX shows' power to reveal new worlds and characters, to redefine genres, to give creators a platform to push their craft deeper than imagined, and to flip conventions on their head. "They take the stories you think you know and show you new dimensions you have never experienced. They allow our medium's greatest artists to redefine our times," Landgraf said. "And in doing all of these things, they bring audiences together for the most entertaining, addictive and talked about series in television."
Earlier, FX announced it has placed a two-season order for Welcome to Wrexham, a docuseries tracking the dreams and people of Wrexham, a working-class town in North Wales, UK, as two Hollywood stars take ownership of the town's historic yet struggling football club. The docuseries chronicles Rob McElhenney and Ryan Reynolds' purchase and stewardship of the Welsh Football Team Wrexham AFC, including the next phase for the "Red Dragons," one of the world's oldest professional football clubs.
Freeform
"We're in a golden age of storytelling for young adults," said Freeform President Tara Duncan. "In our rapidly changing world, there has never been a better time to capture the optimism, fearlessness and independent spirit of our Gen Z and Millennial audience."
Yara Shahidi, star of Freeform's grown-ish, spoke of playing a character who has essentially grown up on the network, and of now moving into a new role as a producer. "As a producer I can chart my own course and decide how I'm going to use that voice to tell stories that have been off-limits or unimaginable," she said.
National Geographic
Courteney Monroe, president of National Geographic Content, said, "The past year has brought us a new kind of digital connection, with a renewed interest in facts and the world beyond our doorstep."
During the event, National Geographic announced that music legend Garth Brooks will narrate and executive produce the new documentary series National Parks, from Wildstar Films. The 10-part series, which premieres in 2022 on National Geographic, captures stunning landscapes and intimate glimpses into the lives of the charismatic and intriguing animals that inhabit these parks.
The 20th Television limited series The Hot Zone: Anthrax, starring Daniel Dae Kim and Tony Goldwyn, will premiere Thanksgiving weekend. The three-night television event follows last year's The Hot Zone, which was National Geographic's most-watched scripted series of all time.
Disney also shared details about three content engines that have been created across the Disney television universe to meet the demand for inclusive storytelling.
Voices of Change: This entertainment, sports and news hub is centered on diverse life in America and will include content featuring communities of color, LGBTQ+ stories and deep dives into cultural moments and commemorations of heritage. Works created under the Voices of Change banner are meant to be more than historical tributes; they're intended to elevate underrepresented voices and galvanize change from all audiences.
Yesterday, ABC shared a special preview of the highly anticipated anthology Women of the Movement. It's been 65 years since the tragic murder of 14-year-old Emmett Till. Women of the Movement tells the story of the determined pursuit of justice by Emmett's mother, Mamie Till-Mobley. It's a story of inconceivable heartbreak and brutality but also the enduring love of a mother and her son, which carved out a path for today's racial justice movement.
The Undefeated: Five years ago this week, The Undefeated launched to explore the intersection of race, sports and culture. The multiplatform content initiative enlightens and entertains with innovative storytelling, original reporting and provocative commentary. Raina Kelley, vice president and editor-in-chief, shared updates about The Undefeated's continued evolution and expansion.
"We are influenced by visuals of all types, and they surround us, everywhere," she said. "Probably no other medium has more impact on everyday life than photography. Photos tell a story, capture moments, and our attention."
The Undefeated and Getty Images announced a creative agreement that will see the two companies collaborate on visual stories that spotlight the Black experience. The Undefeated will uncover new under-told stories powered by Getty Images' vast photographic and video archives—launching projects that will depict the strength, innovation and excellence of Black culture.
Additionally, Kelley also shared during the Upfront presentation that "Work in Progress," a free, digital content series and library, will give people access to career paths and skills to help them thrive in their own professional journeys using Disney's world-class storytelling, technology and talent.
The Undefeated's Music For The Movement series—which provides an authentic look at the social justice movement in America through original music and performances and backed by a powerful lineup of artists—is expanding with Hollywood Records. Volume 3 launches in June, followed next February with Volume 4, a visual album.
Onyx Collective: Freeform president Tara Duncan will lead this new content brand, which is going to live in the streaming space, primarily at Hulu. Duncan shared, "We're building a roster of new and established talent to create original series, documentaries and specials that remind us of the joy, the triumphs and the beauty that comes from our culturally specific and universal experiences."
The new content brand will kick off with two extraordinary works. On July 2, Summer of Soul (…Or, When the Revolution Could Not Be Televised)—the winner of both the Grand Jury Prize and Audience Award at Sundance Film Festival—will be released theatrically by Searchlight Pictures and will begin streaming on Hulu in the U.S. And in 2022, The 1619 Project, based on Nikole Hannah-Jones' Pulitzer Prize-winning New York Times Magazine special issue, will make its debut on Hulu. Directed by award-winning filmmaker Roger Ross Williams, the series is made in collaboration with Lionsgate Television, The New York Times and Oprah Winfrey's Harpo Films.
ESPN
"The power of sports is how it unites communities of fans. And ESPN understands how sports brings people together. Because we're fans, too," said Burke Magnus, executive vice president of Programming and Original Content for ESPN. "Our strategy centers on two pillars: exclusive rights and great storytelling. When you do those two things well, people show up."
Burke highlighted ESPN's exclusive coverage of College Football, NFL, NBA, MLB and NHL games and major live programming events such as the NBA Finals and the Stanley Cup finals.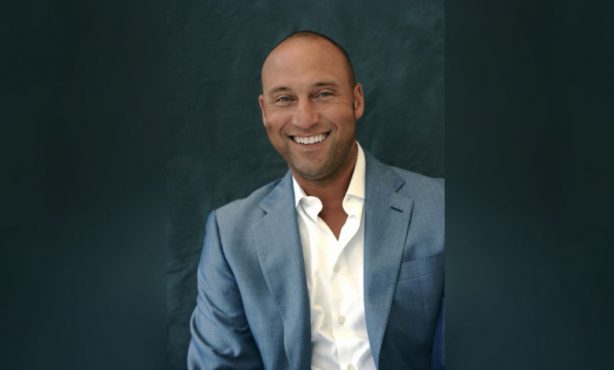 ESPN Films announced the multi-part documentary series The Captain, featuring Derek Jeter, which will tell the story of one of the greatest icons in modern sports and reveal the man behind the icon. The series is directed by Randy Wilkins, executive produced by Mandalay Sports Media, Spike Lee and Excel Media. It is slated to premiere on ESPN and ESPN+ in 2022.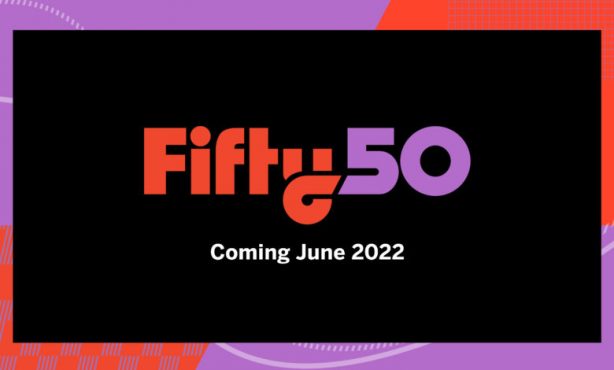 The WNBA's A'ja Wilson and tennis legend Chris Evert reflected on both the 25th anniversary of the WNBA and the upcoming 50th anniversary of Title IX. During Disney's Upfront presentation, ESPN announced the Fifty/50 initiative, which will commemorate the 50th anniversary of the June 23, 1972, passing of Title IX, the federal civil rights law that prohibits sex-based discrimination in any educational institution that receives federal funding, which gave women the equal opportunity to play. The Walt Disney Company is leading the landmark initiative stretching across its storytelling platforms highlighting the civil rights journey of women in the sports and cultural landscape. June 2022 will be declared "Fifty/50 Month," a wide-ranging initiative focused on the intersection of women, sports, culture and the fight for equality. Highlighting it will be 50 women's stories told in multiple formats, including long-form reporting, documentary storytelling, podcasts, features and digital and social platforms.
ESPN+ also announced projects for its upcoming slate during Disney's Upfront presentation, including Quest for the Stanley Cup, a seven-part, behind-the-scenes docuseries debuting June 4; an expansion of Peyton's Places, which features stars from a variety of sports, including Abby Wambach, David Ortiz, Ronda Rousey, Vince Carter and Eli Manning, taking on Peyton's signature show to bring fans the people and places that make their sport what it is today, with Abby's Places coming July 7; a second season of Bettor Days with Mike Greenberg coming in August; and a groundbreaking new series, Man in the Arena: Tom Brady, coming in November.
ABC News
Good Morning America Anchors Robin Roberts, George Stephanopoulos and Michael Strahan; Linsey Davis of ABC News Live Prime on Hulu; World News Tonight's David Muir; and local anchors Sam Champion and Sade Baderinwa acknowledged the important connection they have with viewers on a daily basis—whether those viewers are accessing ABC News on a television or a streaming platform. "What we do, the questions we ask, matter more now than ever. It's at the heart of what we do at ABC News," Muir said.
"Our company was founded nearly 100 years ago on the belief that we should continually evolve, grow and reinvent ourselves. Since then, we have been at the vanguard of creating moments that matter for our fans," Kareem Daniel, chairman, Disney Media & Entertainment Distribution, said as the event came to a close. "We strive to be visionary in our approach—taking smart, bold risks and making strategic investments. This thinking allows our company to continue to succeed in this ever-changing media landscape.
"And, as we look toward the next 100, the future of The Walt Disney Company shines bright."