Last year, we launched Disney Baby, a new brand featuring a variety of products that build on Disney's rich storytelling and lovable characters and are designed to encourage bonding between parents and their babies. We call it "creating magical moments right from the start™."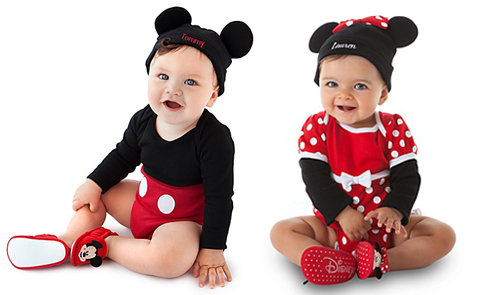 One year later our excitement and commitment to Disney Baby continues with the launch of two new destinations. Today, we're excited to launch a new online boutique that further expands our assortment of products and makes it even easier and fun to shop online. The new online boutique helps parents discover the essentials for bonding at every stage by organizing Disney merchandise around key moments in baby's day including, Bathtime,Playtime and In the Nursery, to name a few. The new online boutique is accessible through DisneyStore.com/DisneyBaby. Parents can also find inspiring ideas and parenting tips around these key magical moments on our robust website, DisneyBaby.com.
And on September 8, we're celebrating an even bigger milestone – the grand opening of our very first Disney Baby Store. The new shop in Glendale, California, will feature exclusive giftable items and apparel made with 100 percent organic cotton–a baby retailer first. The store will also carry the innovative Cuddly Bodysuit that features an extra row of snaps to "grow" with baby.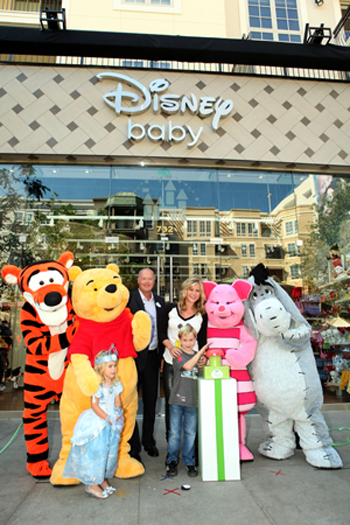 The new specialty retail store is just another building block in our long-term strategy to grow the Disney Baby brand. A "shop-in-shop" will follow shortly in the New York Times Square Disney Store as well as expanded assortments of Disney Baby product at most Disney Store locations.
Disney Baby is just getting started, but the brand is growing up fast…don't they all?