Some great box office news to report this morning!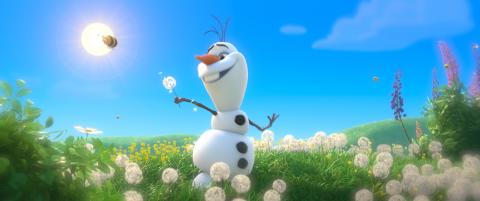 With a cumulative global gross of more than $1.073 billion, Disney's Frozen passed Disney•Pixar's Toy Story 3 over the weekend to become the biggest animated film of all time. It's also now No. 10 on the list of all-time highest grossing films. Frozen opened wide in the U.S. on November 27, spent 16 consecutive weeks in the top 10 and has grossed $398.4 million domestically. Internationally, it has taken in $675.5 million, with its final opening on March 14 in Japan, where it has been No. 1 for three straight weeks and brought in more than $51 million.
Also this weekend, Marvel's Captain America: The Winter Soldier opened in 32 international territories with a powerful $75 million, performing particularly well in Korea and the U.K. As it makes its domestic debut this Friday, April 4, it will also bow in Russia and Australia on April 3 and in China on April 4.