Help people. Help the planet. Help communities.
These are themes Disney uses every day to inspire kids and families to do incredible things in their communities.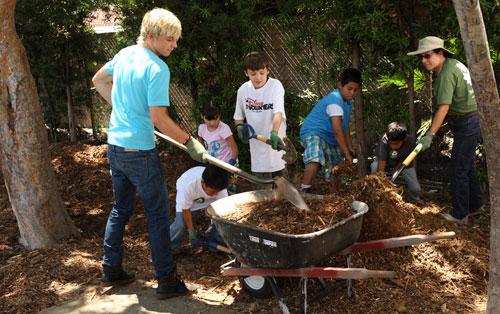 Today, in the spirit of kids helping kids, Disney's Friends For Change is holding a bullying prevention rally with performances by Radio Disney's "N.B.T." (Next BIG Thing) artists at the Mall of America to celebrate Make a Difference Day. The event will be hosted by on-air personality Jake Whetter.
Today's rally is just one of the ways Disney's Friends For Change is inspiring young people. Here are some tools and resources you can use to take action and make a difference.
One way to help others is to be a leader. Disney inspires kids to be leaders by starting "New Friends Clubs" using a six-step action kit. The clubs encourage kids to stand up to bullying together.
When it comes to helping the planet, Disney's Friends For Change Ambassadors encourage families to plant trees, organize neighborhood gardening parties and participate in cleanup events. Getting started is as easy as downloading the eco-club action kit.
Helping communities means getting out and volunteering. At Disney.com/Friends, you can download a five-step action kit for starting a volunteer project or make a pledge to organize an event.
So what are you waiting for, it's Make a Difference Day! I just made a pledge to organize a volunteer event. Join me in getting out there and taking action.