One of my favorite Disney films is The Lion King, which is why I'm so excited to share that Disney's Art of Animation Resort at Walt Disney World opened a new Lion King wing just last week.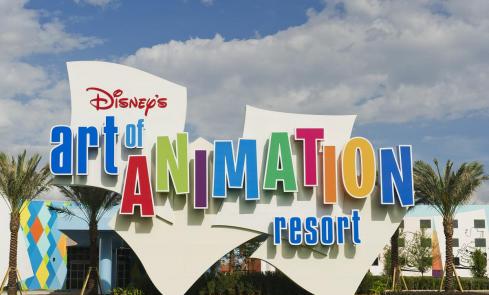 The new wing is sure to take guests on a journey through the Pridelands and will allow them to experience the larger-than-life excitement and adventures from young Simba's point-of-view. Families not only want to play together, but they want to stay together and continue to have Disney experiences whether they are in our theme parks or at our resorts, and here – they can do just that!
You can read all about the cool features that will wow guests and see even more photos on the Disney Parks Blog, but I thought I'd share some interesting insight into why we created this type of resort.
Before the development team even started plans for the Resort, Disney worked to better understand current travel trends and the needs of families on vacation at Walt Disney World.
To learn more, I connected with our consumer insight team, and their research showed that families on vacation are looking for accommodations with more space, multiple rooms and more conveniences. To address that, we specifically built family suites that sleep up to six, with three separate sleeping areas, two bathrooms and a kitchenette. In addition to the functional aspect of the rooms, they are also themed to bring the movie to life, from leaf-shaped chairs, to artwork that features characters like Zazu and Simba. We also know that more and more multi-generational families are traveling together for various kinds of celebrations and these suites are a natural fit for this type of larger group.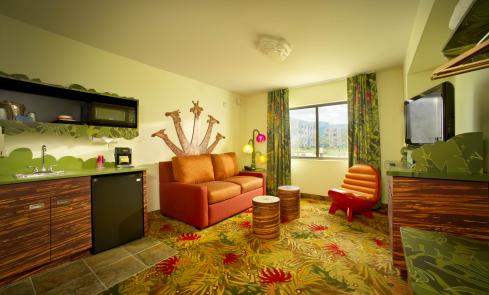 Families also look for value when it comes to accommodations. At Disney's Art of Animation Resort they'll not only feel like they're immersed in the middle of a Disney story, but they'll be able to do this while also finding value in their vacation investment. This comes in the form of the more functional amenities, like the convenience of a kitchenette, the proximity and ease of Disney-provided transportation services to and from our theme parks, and being able to stay together as a family with home-like space. There are also more intrinsic items such as the Disney guest service for which we are known.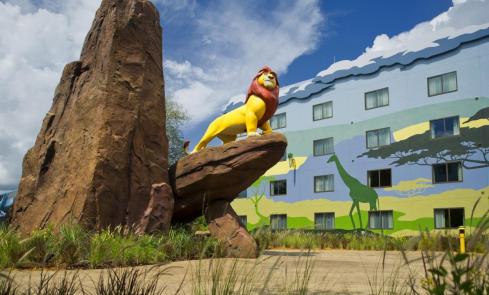 Since opening the Finding Nemo wing at the end of May, the Cars wing in June, and now the Lion King wing, the resort boasts a total of 1,120 family suites. The fourth and final wing, Little Mermaid, is scheduled to open in September and will include 864 standard rooms.
At Walt Disney Parks and Resorts, we strive to deliver the magic in a way that best meets the needs of our guests, and I look forward to giving you a glimpse at how we continually create immersive experiences for millions of guests each year.