Disneynature's Polar Bear, premiering exclusively on Disney+ today in celebration of Earth Day, tells the story of a polar bear experiencing motherhood for the first time. "The heart of the story is family—that bond between mothers and cubs," says producer Roy Conli. "That relationship lasts between two-and-a-half and three years. In that time the mother will teach her cubs everything they need to know to survive."
Director Alastair Fothergill has been filming polar bears for more than 20 years and knew he wanted to highlight the exquisite animals (and adorable cubs) in a Disneynature film. "When we first pitched the film, we weren't expecting it to have an environmental component because we didn't know at the time how much climate change would affect the Arctic," Fothergill says. "Polar bears have been forced to adapt—we witnessed it and captured some of those behaviors. It's extraordinary. And we hope this film connects people to the incredible story of these iconic animals and inspires action for their future."
Today, an estimated 26,000 polar bears remain in the wild, and experts predict that if no action on climate change is taken, we could lose all but a few polar bear populations by the end of this century.
Through Disney Planet Possible, we are committed to creating change for the better—supporting a world where people, plants, and animals all have a thriving place to call home. In coordination with the film's debut and The Walt Disney Company's longstanding legacy of protecting wildlife and wild places, the Disney Conservation Fund is investing in solutions to support polar bear conservation with nonprofit organization, Polar Bears International (PBI). Disney's grant will contribute to researching the potential of a promising aerial radar detection tool that will allow aircraft to identify hidden polar bear dens and protect mothers and cubs; help to reduce possible human-bear conflicts to keep both bears and people safe in the Arctic; and inspire actionable change throughout the world to combat climate change and aid the preservation of polar bears' habitats.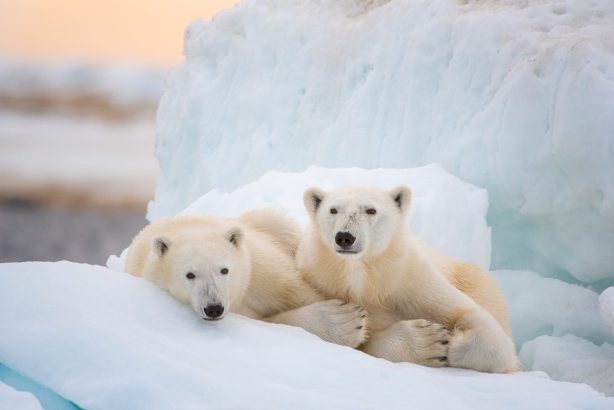 "Working on behalf of the Arctic's polar bear community is our priority, and we are beyond excited to continue pushing that important work forward with the support of Disney," said Krista Wright, Executive Director, Polar Bears International. "There is always more work to do, and we are optimistic of the path ahead as we find new ways to help polar bears thrive today and tomorrow. We hope after viewing Polar Bear, people will be inspired to talk to their friends and family about the film, what they learned, and why polar bear conservation matters."
To learn more about how to make actionable change, click here.