This weekend, Disney XD will launch a brand new channel in Malaysia, bringing a mix of live-action and animated programming to kids ages 6-14. Launched in partnership with Astro, the leading cable operator in Malaysia, this will be the first Disney XD channel in Southeast Asia and Disney's first HD network in the region.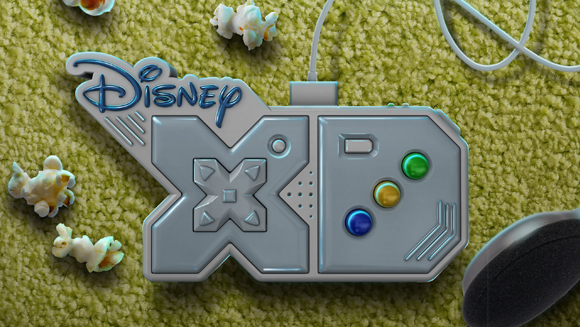 Disney XD's launch in Malaysia is another exciting step for Disney Channels Worldwide. Since the 1995 launch of Disney Channels in Taiwan and the United Kingdom, Disney's kid-driven, family inclusive entertainment brand has grown to 104 channels in 167 countries and territories. The upcoming launch of Disney XD in Malaysia plays an important role in the Disney Channels Worldwide strategy to expand into new markets and introduce The Walt Disney Company's brands to new audiences. In fact, for the calendar year's second quarter more than 614 million unduplicated viewers have enjoyed our global portfolio of channels and platforms, which include Disney Channel, Disney Junior, Disney XD, Disney Cinemagic, Hungama and Radio Disney.
Across the globe, Disney Channels Worldwide is unified by one brand vision — to reflect kids' lives as much as possible. In Malaysia, the new Disney XD channel will offer a programming line-up customized for our viewers and available in three regional languages — Bahasa Malaysia, Mandarin and Tamil — in addition to English.
Disney XD's most popular programming, including the martial arts comedy Kickin' It, turbo-charged animated series Motorcity and the hugely popular 2D animated comedy Phineas and Ferb, will play an important role in the channel's Malaysian launch. Disney XD will also be the TV home for new Marvel series featuring superheroes like Spider-Man, Iron Man, Hulk, Thor and Captain America!
We're excited that Disney XD will join Disney Channel and Disney Junior to be Disney's third 24-hour channel in Malaysia.