With Halloween just around the corner, it's the perfect time to get a little villainous—especially with a brand-new beauty collection featuring your favorite Disney villains. Get thewicked details, along with additional news from around the Company.
Cruella De Vil, Evil Queen, Maleficent and Ursula have inspired a cosmetics collection, available exclusively at Walgreens. From beauty look books, nail polish and nail art to hair accessories, eyelashes and cosmetic bags, the enticing Disney villains collection embodies beloved characteristics of the devilishly iconic leading ladies. I can't wait to pick up these beautiful products and add them to my stash!
Captain America: The Winter Solider is dated for release April 4, 2014, but this week, we were treated to a brand-new trailer of the film, along with a stunning poster (see gallery below) that showcases Cap flying high above ground.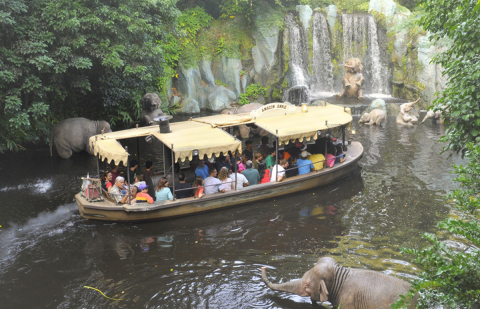 And it's never to early to start celebrating Christmas… right? As we get ready for the most wonderful time of the year, the Disney Parks Blog announced that Jungle Cruise, at both Disneyland Park and Magic Kingdom Park, will temporarily transform into "Jingle Cruise" for the holiday season. In this new seasonal storyline, the Skippers have grown homesick for the holidays, so they've added holiday cheer to the Jungle Cruise queue and boathouse with decorations that have been mailed to them from home. For more on this story, click here.