It's a big month on the international circuit for Disney Theatrical Productions.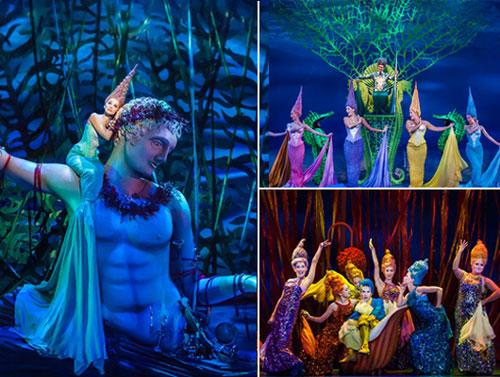 On October 6, we opened a revamped production of The Little Mermaid in Moscow. Produced by Stage Entertainment, it's the first show to play in the newly renovated Rossia Theatre, now Moscow's largest theatrical venue. What's especially exciting about this debut is that it's one of two premiere productions of an entirely original version of the show, which has been reimagined and redesigned for its international life. (The other premiered to critical acclaim in Holland in June.)
Meanwhile, three of our international shows are celebrating birthdays over the next three days. Today, Tarzan begins its fifth year in Hamburg, Germany. Tomorrow, The Lion King will mark 13 years on London's West End. And on October 20, The Lion King will celebrate its first anniversary in Madrid.
There's a wealth of global offerings in the works as well.
Tonight, Mary Poppins premieres in New Zealand, after seeing great success in Australia. We also recently announced that, come November 14, the famous nanny will fly into Mexico City for the show's Spanish language debut.
Rehearsals are in full swing for Aida in South Korea, and in March, The Lion King makes its South American (and Portuguese language) premiere in Brazil.
For an in-depth look at how Disney launches theatrical productions around the world, check back tomorrow to read my interview with Ron Kollen, head of Disney Theatrical Productions' international ventures!