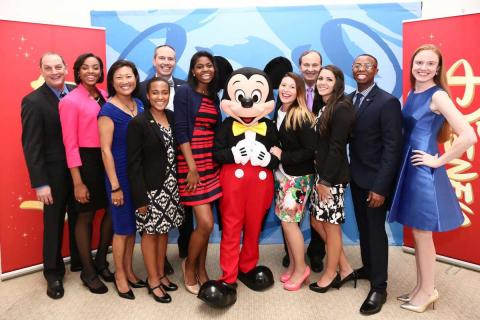 As a Company that sparks the imaginations of children all over the world, Disney aims to inspire the next generation of dreamers and doers to solve for the complex challenges that we face in the 21st century. That's why our work with Boys & Girls Clubs of America (BGCA) is so significant and special. Through our support of the organization, we've helped give hundreds of bright, ambitious young leaders the tools they need to succeed for more than 50 years.
As the new Presenting Sponsor of BGCA's National Youth of the Year program, Disney can continue that mission by helping kids across America create the great futures they imagine. Yesterday evening, Kevin Callahan, vice president, Corporate Citizenship, The Walt Disney Company—along with Mickey Mouse, actor Denzel Washington and current National BGCA Youth of the Year Maryah Sullivan—joined the celebration in Washington, D.C., and presented the National Youth of the Year title to Whitney Stewart from Boys & Girls Clubs of Sarasota County in North Port, Florida.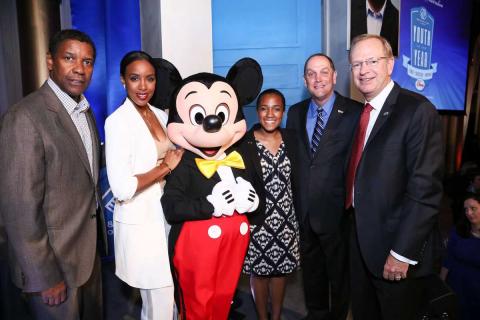 "Disney's cornerstone commitment to the BGCA Youth of the Year program will help fuel the next chapter of the Clubs' movement to develop great futures for kids," Callahan said in his remarks. "By empowering youth to reach their full potential, we find the inspiration to envision a brighter tomorrow and the aspiration to make that dream come true."
Youth of the Year is BGCA's premier program that recognizes Club teens for their outstanding leadership, service, academic excellence and dedication to living a healthy lifestyle. The National Youth of the Year title is the highest honor a Club member can receive, representing the voice of four million Club youth.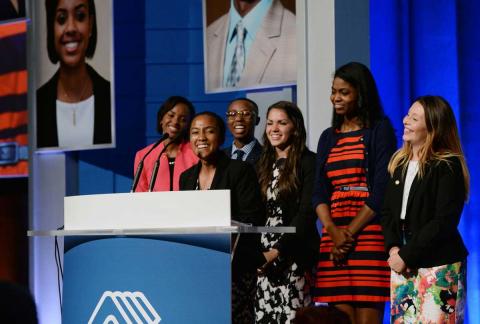 As the newly crowned National Youth of the Year, Whitney will receive a scholarship, a brand-new Toyota vehicle and can celebrate in a magical way with a trip to Walt Disney World Resort.
From all of us at Disney, congratulations, Whitney!