This past weekend, the doors of the brand-new Smithsonian National Museum of African American History and Culture opened to the public, and The Walt Disney Company was on hand to join the celebration.
With its visually stunning edifice, the museum assumes a prominent place on the National Mall in Washington, D.C., and is the 19th museum of the Smithsonian family. Covering 400,000 square feet, the site is the only national museum devoted exclusively to documenting African American history and culture. From exhibitions, interactive learning platforms and other programming, visitors will hear, see and experience a story that is quintessentially American.
Disney proudly supported the project with a $3 million donation, part of which helped construct the facility's outdoor reading grove. The informal space invites visitors to gather and experience the Museum grounds from a different perspective. In addition, benches in the reading grove offer guests views of the Washington Monument.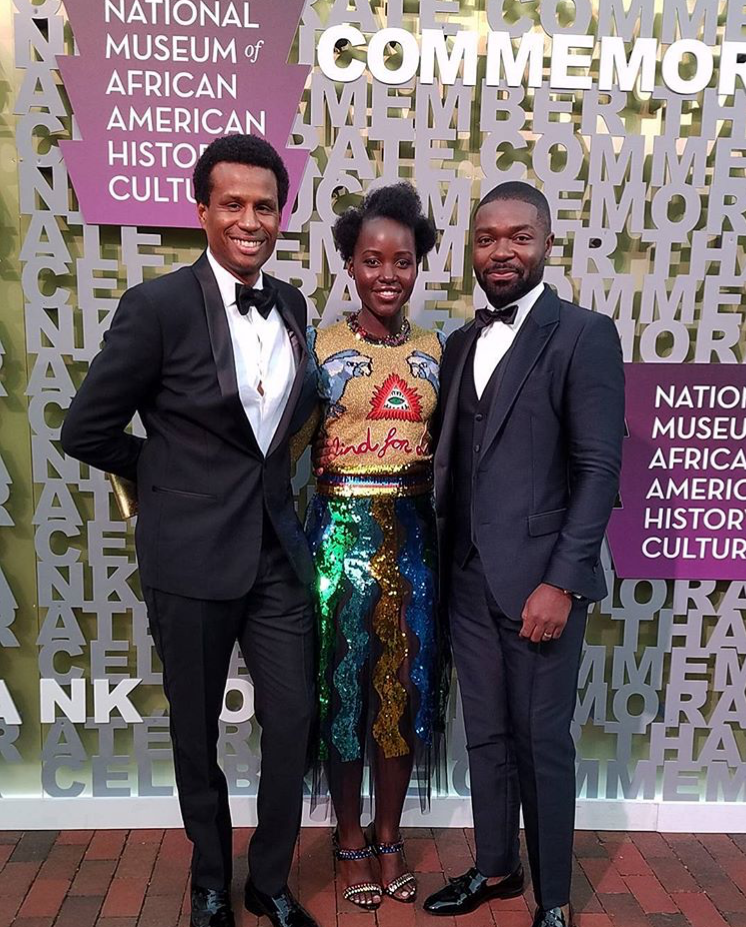 (From L-R: Tendo Nagenda, executive vice president, Production, The Walt Disney Studios, and Disney's Queen of Katwe stars Lupita Nyong'o and David Oyelowo attend the National Museum of African American History and Culture Gala. Photo credit: @lupitanyongo)
ABC will also broadcast the two-hour ceremony during the 2016-17 season. "ABC is thrilled to celebrate the opening of this important new addition to the Smithsonian Institution and to help share the story of the struggles, contributions, and triumphs of African Americans throughout the history of our country," said Channing Dungey, president ABC Entertainment.
Exploring and celebrating African American contributions to the global landscape, the program will feature new film footage of iconic items from the museum's collections – items ranging from a plane used to train the famed Tuskegee airmen for World War II combat duty to a bible owned by Nat Turner. The film is accompanied by music, dance and dramatic readings by a wide range of stage and screen actors. The executive producers are Don Mischer and Quincy Jones, along with Don Mischer Productions' Charlie Haykel and Juliane Hare.