At a time when consumers are able to access shopping, entertainment and even fine dining on their nearest screen or mobile device, Disney continues to transform those experiences with Disney Springs—Walt Disney World Resort's exciting new waterfront district. A Grand Opening Summer Celebration is currently underway at Disney Springs, which recently welcomed new world-class restaurants and retailers to its fourth neighborhood, Town Center. But while the location is home some of the top names in retail and dining — and located alongside Disney's renowned theme parks — Walt Disney Imagineers have created something unique in Disney Springs.
Disney storytelling sets the stage for guests, Walt Disney Imagineering Portfolio Creative Executive Theron Skees explained recently. Imagineers have created a rich backstory for the town of Disney Springs—a Florida community that was established in 1850, going by the date of the town's 1950 Centennial, noted on a plaque in the West Side neighborhood's Exposition Park. "Over time that area has been repurposed into this incredible retail, dining and entertainment experience for our guests," Skees said. Imagineers did extensive research to create a location that not only meets the demands of guests, but also exceeds them. Attention to detail and storytelling were important, but guest circulation and convenience were top of mind as well. "We did a lot of travel around the State of Florida and looked at different types of architecture or buildings, and studied—literally—how people move through a retail, dining and entertainment facility," Skees detailed.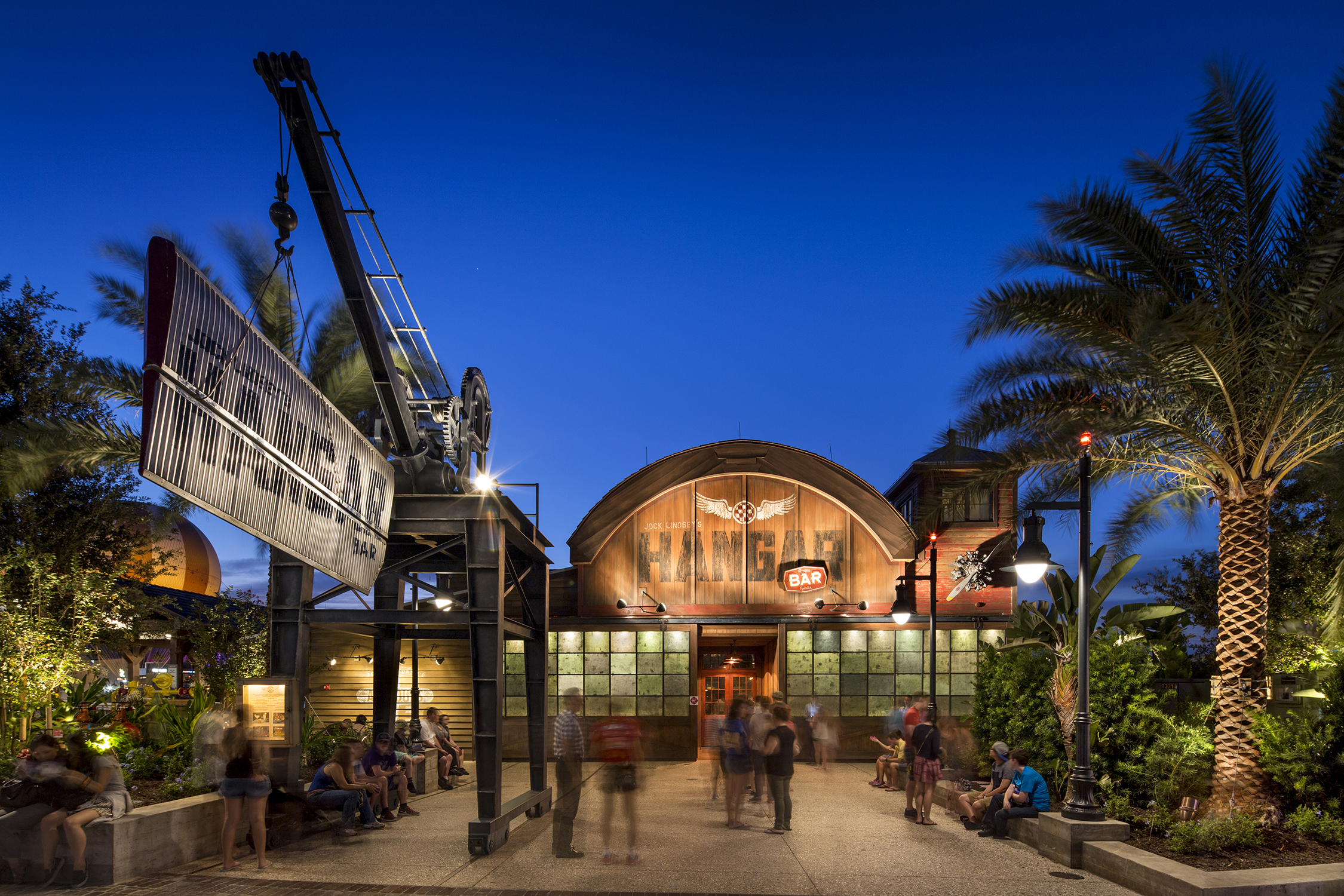 "When you think about Disney Springs, it's meant to be a collection of buildings that were built over a time period and really designed and built for a different purpose," Skees noted. "New" uses have been found for Disney Spring's icehouse, marina and bottling facility, to name just a few. "We had to design them in such a way that it captured the original use, but they had to look like they were lovingly restored and also outfitted with modern light fixtures, modern tables and so on," Skees said. Even the materials that were used to build Disney Springs help reflect Florida's rich history, and Skees pointed out a walkway made from bricks repurposed from a Winter Park, Florida college. "It really underscores our whole story here at Disney Springs of adaptively re-using things," he emphasized.
The innovative dining experience at Disney Springs includes everything from of-the-moment food trucks to world-class dining from two James Beard Award-winning chefs, Rick Bayless and Art Smith. Homecoming, from Art Smith, presents a distinctive combination of authentic southern cuisine and locally sourced, farm-to-table ingredients. "He was brought up here in Florida, so for him it's a way to pay back that storyline," Disney Springs' Marketing Manager Darcy Clark explained.
Clark shared that retailers have embraced the theming. "It's a different experience than going into a traditional mall environment," Clark said. "They're really being asked to think about the placemaking and how that can be part of what we're doing with this overall storyline."