This morning, Disney, Marvel Studios and Lucasfilm presented their film slates at D23 Expo 2017 in Anaheim, California, revealing exclusive news and details about upcoming live-action films and showcasing surprise live and video appearances from stars and filmmakers. Walt Disney Studios Chairman Alan Horn hosted the highly anticipated biennial event.
"At The Walt Disney Studios, we could not do what we do without the support of the many Disney, Marvel, and Star Wars fans around the world," said Alan Horn, chairman, The Walt Disney Studios. "We feel like our fans are a part of the family, and the D23 Expo is our chance to give a little something extra back to them."
A Wrinkle in Time—opening nationwide on March 9, 2018
Sean Bailey, president of Walt Disney Studios Motion Picture Production, welcomed A Wrinkle in Time cast members Oprah Winfrey, Reese Witherspoon, Mindy Kaling and Chris Pine along with newcomer Storm Reid and visionary director Ava DuVernay to the D23 stage, where they thrilled fans with a first look at the film's teaser trailer and teaser poster.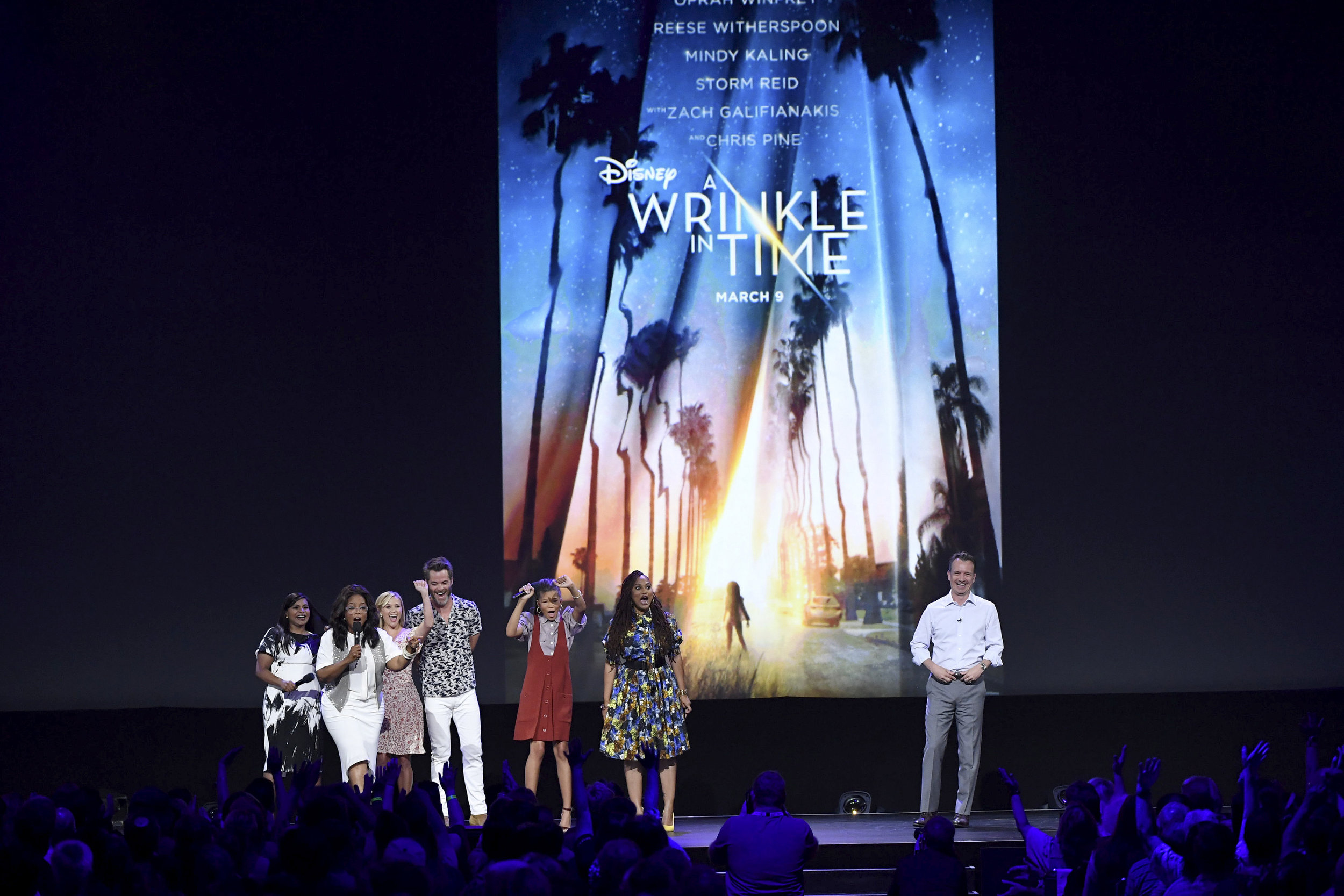 The film, which is an epic adventure based on Madeleine L'Engle's timeless classic, takes audiences across dimensions of time and space, examining the nature of darkness versus light and ultimately, the triumph of love.
The Nutcracker and the Four Realms—opening in U.S. theaters on November 2, 2018
Disney's all-new take on a classic story, The Nutcracker and the Four Realms—inspired by E.T.A. Hoffmann's classic tale—stars Keira Knightley as the Sugar Plum Fairy, newcomer Mackenzie Foy as Clara, Helen Mirren as Mother Ginger, Morgan Freeman as godfather Drosselmeyer and features a special performance by Misty Copeland. The film is directed by Lasse Hallström and produced by Mark Gordon and Larry Franco
Bailey detailed, "The Mouse King is made up of thousands of mice—a cutting-edge CG creation. But we wanted him to move in a way that would be wonderfully surprising and incredibly cool, so we called on Lil Buck to provide the style of dance that defines the character. He is so talented and the way he makes this character move is unbelievable." Los Angeles-based dancer Lil Buck hit the stage at D23 Expo 2017 to demonstrate the kind of street dancing—called jookin—that informed the way his character moves in the film, delivering a performance that earned a standing ovation.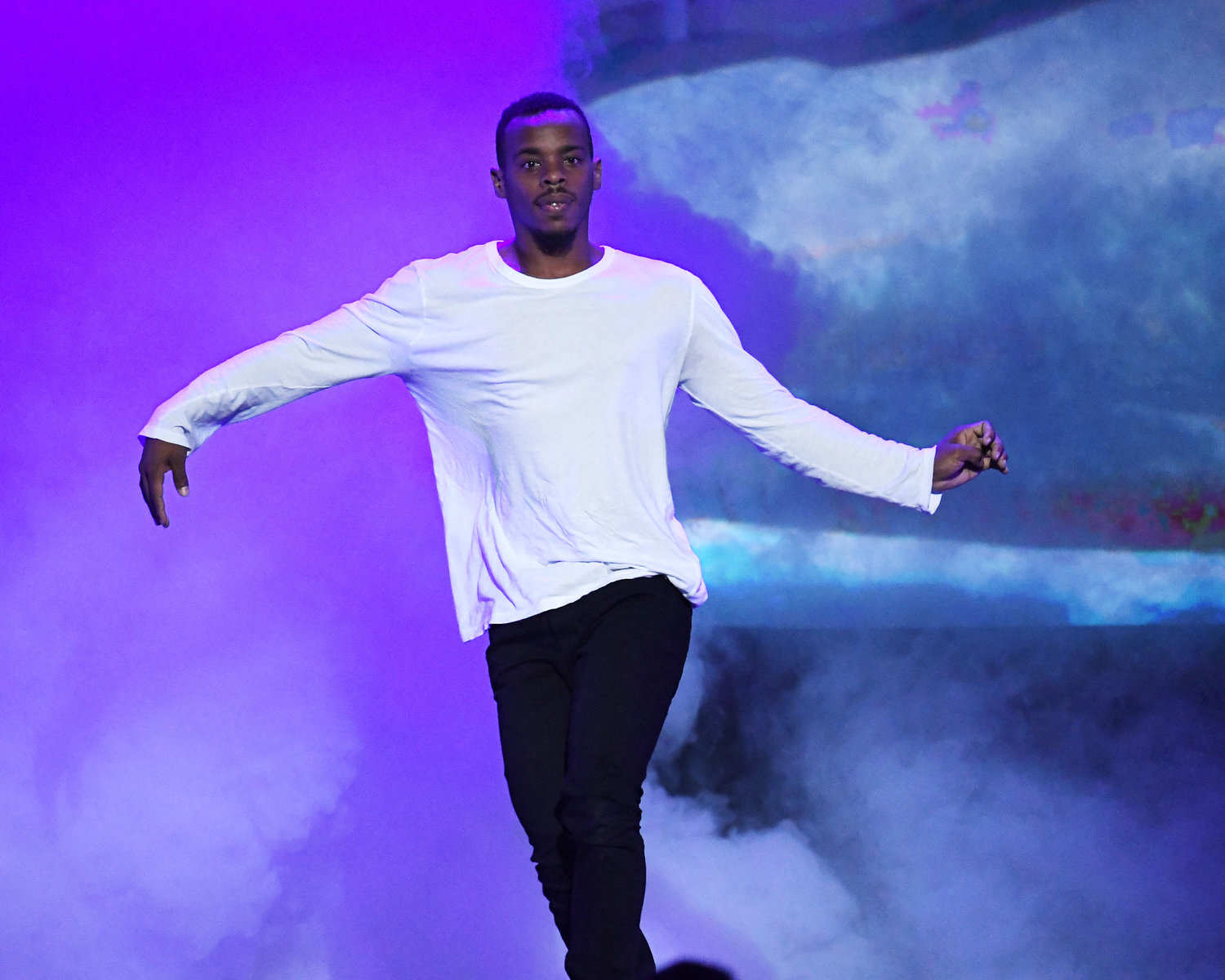 Mary Poppins Returns—opens in U.S. theaters on December 25, 2018
Emily Blunt, the star of Disney's sequel Mary Poppins Returns, took to the stage with director/producer Rob Marshall to talk about the eagerly-anticipated return of the practically-perfect nanny. In this original musical sequel to the 1964 Mary Poppins, Mary and her friend Jack, an optimistic street lamplighter played by Lin-Manuel Miranda, embark on entirely new adventures with the next generation of the Banks family to help them find the joy and wonder missing in their lives.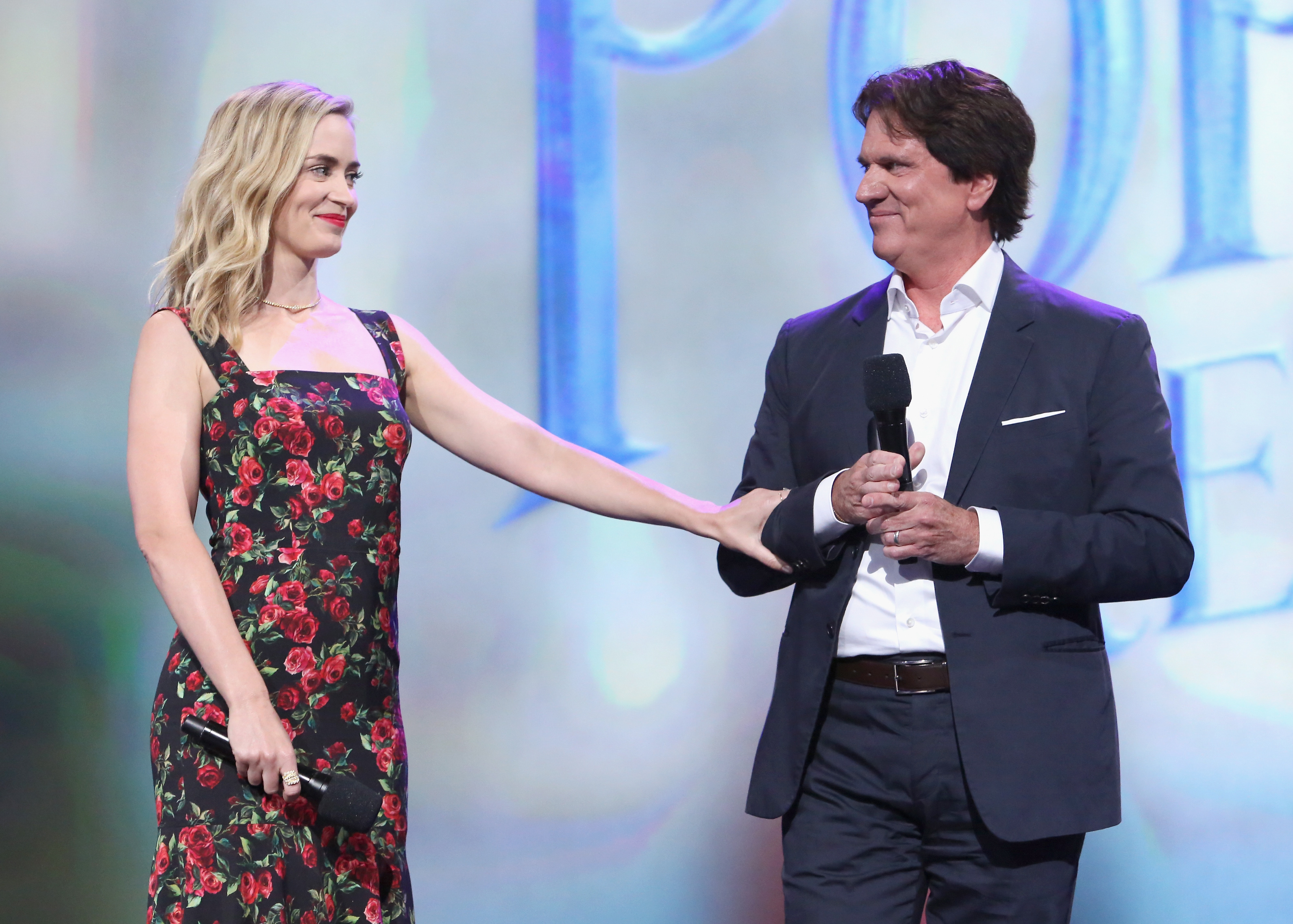 Blunt and Marshall answered questions from Bailey, with Blunt offering insight on how she made the character her own. "I needed to try to pay homage to Julie Andrews, but carve out a new space for myself," said Blunt. "And we were very loyal to the books." Rob Marshall shared, "I was incredibly honored to be approached by Disney about directing a sequel. This is a brand-new original film musical from top to bottom, which is very rare, and it is a wonderful opportunity to create something specifically for the screen." D23 attendees were treated to an exclusive first look at the film, which was accompanied by a live orchestra performing original new music from the film conducted by composer Marc Shaiman, eliciting thunderous applause.
Bailey also confirmed and revealed new films underway at the studio:
Mulan, a live-action take on Disney's 1998 feature, which will be helmed by Niki Caro (McFarland, USA, Whale Rider).
Jungle Cruise, a live-action nod to the popular theme park ride. The studio is working with Dwayne Johnson, recently heard as Maui in Moana, on the project.
Aladdin, directed by Guy Ritchie, with Mena Massoud as Aladdin, Naomi Scott as Jasmine and Will Smith as the Genie.
Dumbo—slated for release on March 29, 2019
Visionary filmmaker Tim Burton greeted D23 Expo 2017 fans from across the pond, where he's directing his next project, a live-action reimagining of Disney's 1941 animated classic Dumbo. "Dumbo was always one of my favorite Disney films," said Burton. "We're trying to give it the same heart, feeling and emotion that we all loved about the original."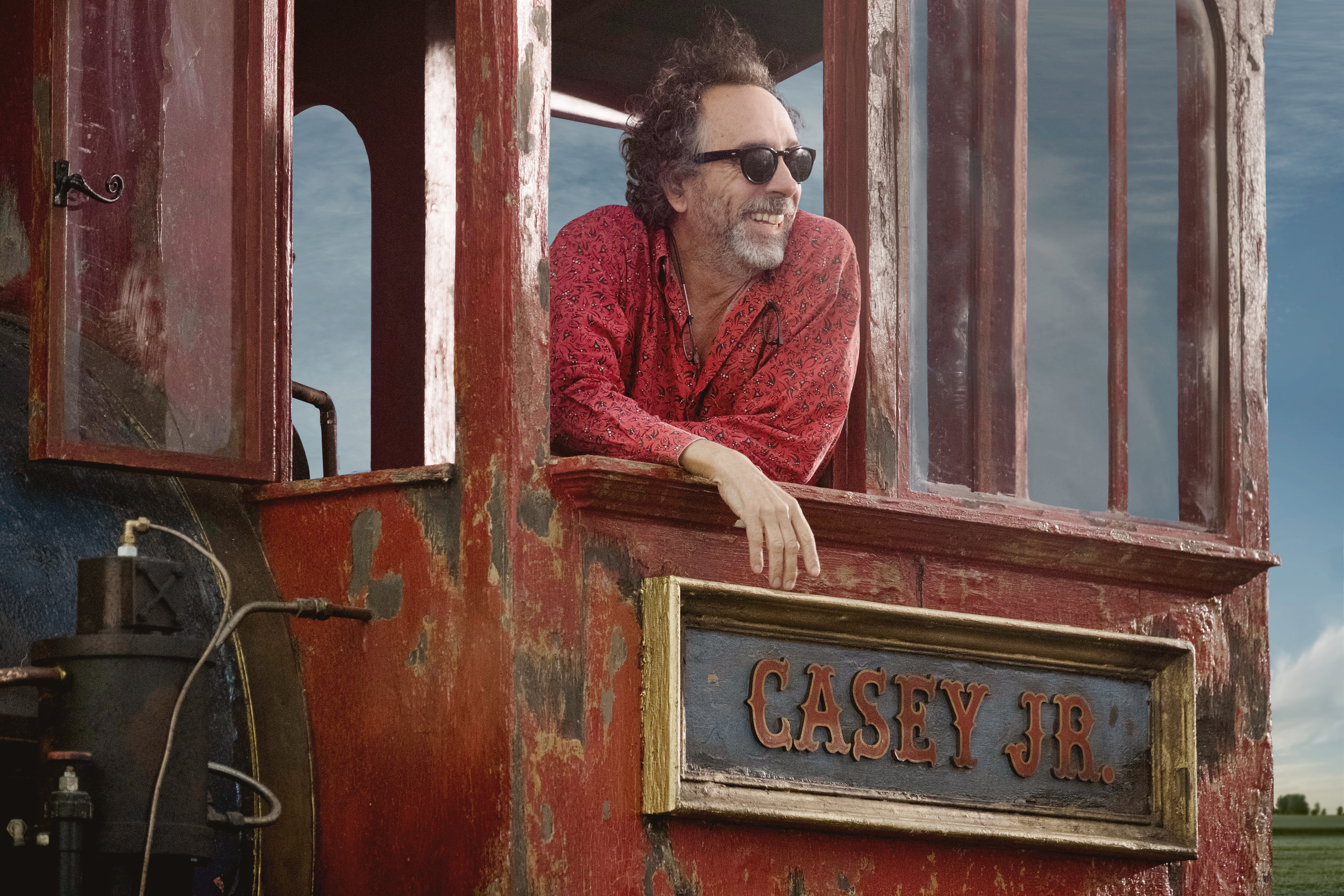 The film stars Colin Farrell, Danny DeVito, Michael Keaton and Eva Green, along with Nico Parker and Finley Hobbins. Filmed entirely in England, Dumbo is utilizing state-of-the-art visual effects to portray the big-eared elephant and many of his animal counterparts.
The Lion King—slated for theaters on July 19, 2019
The D23 Expo crowd was thrilled by a special look at director Jon Favreau's new live-action take on Disney's 1994 classic animated film The Lion King. The technology team behind the movie is introducing all-new filmmaking techniques that promise striking visuals never before seen on the big screen—bringing celebrated characters to life in a whole new way.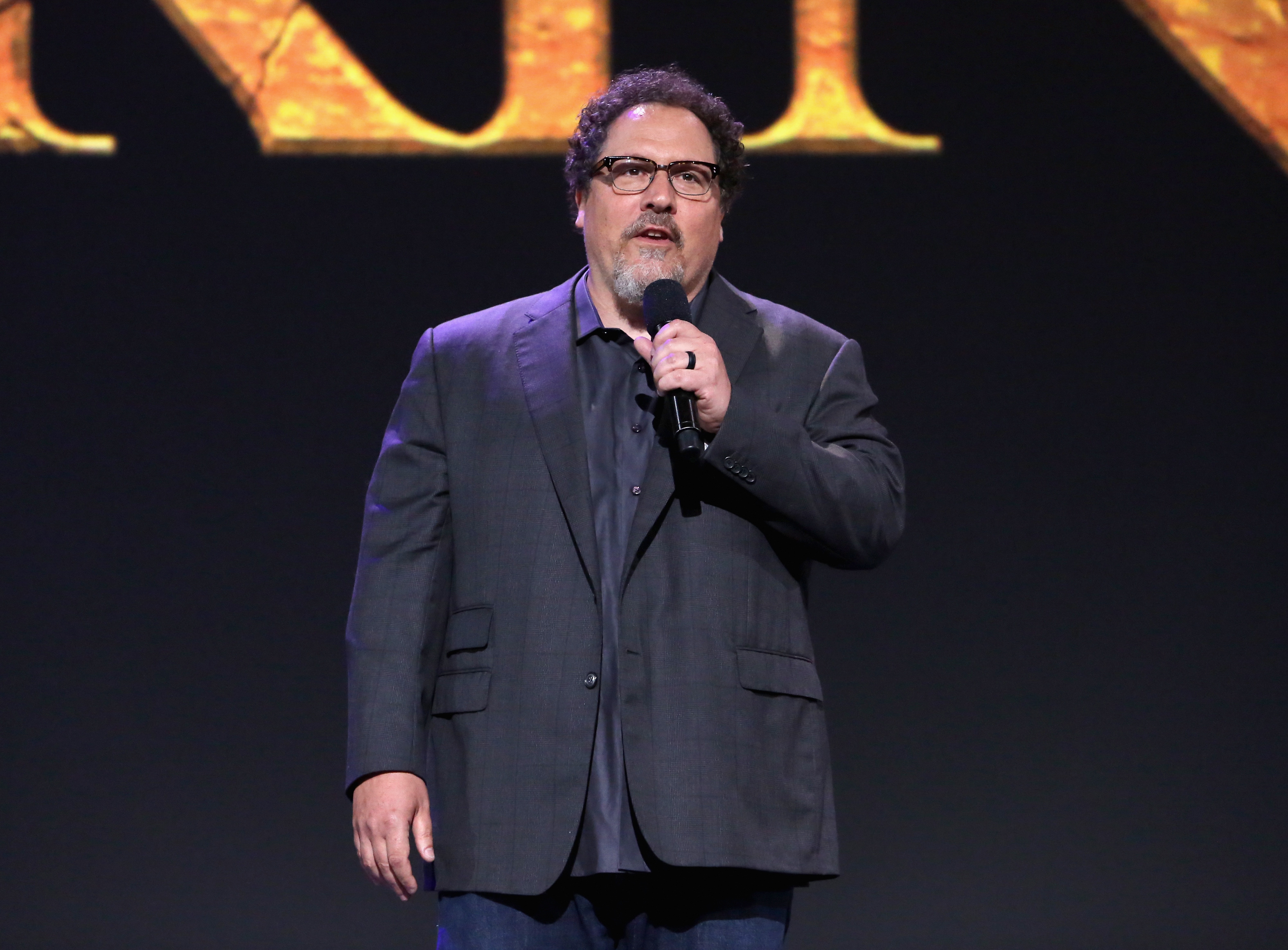 Favreau, who was behind 2016's blockbuster live-action remake of The Jungle Book, joined Bailey on stage. "This is a story that belongs to everyone who grew up with the original film," said Favreau. "I wanted to demonstrate that we could be respectful of the source material while bringing it to life using new techniques and technologies. We wanted to do something special for the D23 Expo audience and give them a first look at what we're up to."
The film stars Donald Glover as Simba, and James Earl Jones as Mufasa.
Star Wars: The Last Jedi—opens in U.S. theaters on December 15, 2017
Rian Johnson, the writer and director of the latest chapter in the Skywalker saga, Star Wars: The Last Jedi, thrilled the audience by introducing talent from the film, including Mark Hamill, Daisy Ridley, John Boyega, Gwendoline Christie, Kelly Marie Tran, Laura Dern and Benicio Del Toro. The audience was then treated to a special sneak peek of behind-the-scenes footage from the highly anticipated movie.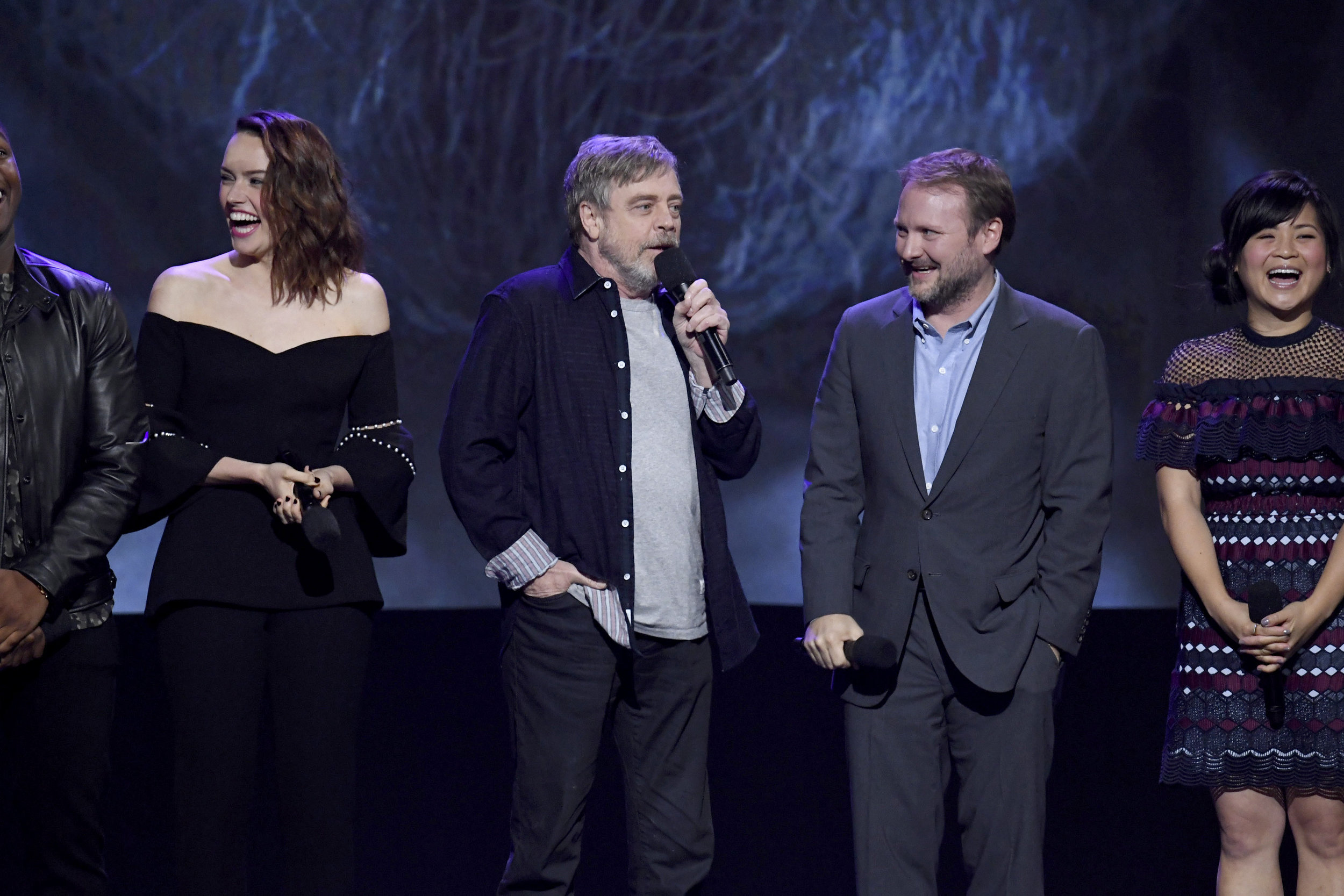 In Lucasfilm's Star Wars: The Last Jedi, the Skywalker saga continues as the heroes of The Force Awakens join the galactic legends in an epic adventure that unlocks age-old mysteries of the Force and shocking revelations of the past. The movie stars Mark Hamill, Carrie Fisher, Adam Driver, Daisy Ridley, John Boyega, Oscar Isaac, Lupita Nyong'o, Andy Serkis, Domhnall Gleeson, Anthony Daniels, Gwendoline Christie, Kelly Marie Tran, Laura Dern and Benicio Del Toro.
Star Wars: The Last Jedi is written and directed by Rian Johnson. Kathleen Kennedy and Ram Bergman are producing, with J.J. Abrams, Tom Karnowski and Jason McGatlin serving as executive producers.
Marvel Studios' Avengers: Infinity War—releases in U.S. theaters on May 4, 2018
For the finale, Horn brought Kevin Feige to the stage for Marvel Studios' Avengers: Infinity War. To start the ball rolling, Feige unveiled the Marvel Studios' official 10th anniversary logo to the excited audience. Marvel Studios' 10th anniversary begins with the release of Avengers: Infinity War and covers an impressive decade of Marvel Studios' blockbusters released from 2008 through the Avengers untitled film in 2019. In celebration of the anniversary, fans can expect exclusive consumer products and collectibles, along with in-theater events and much more in the coming months.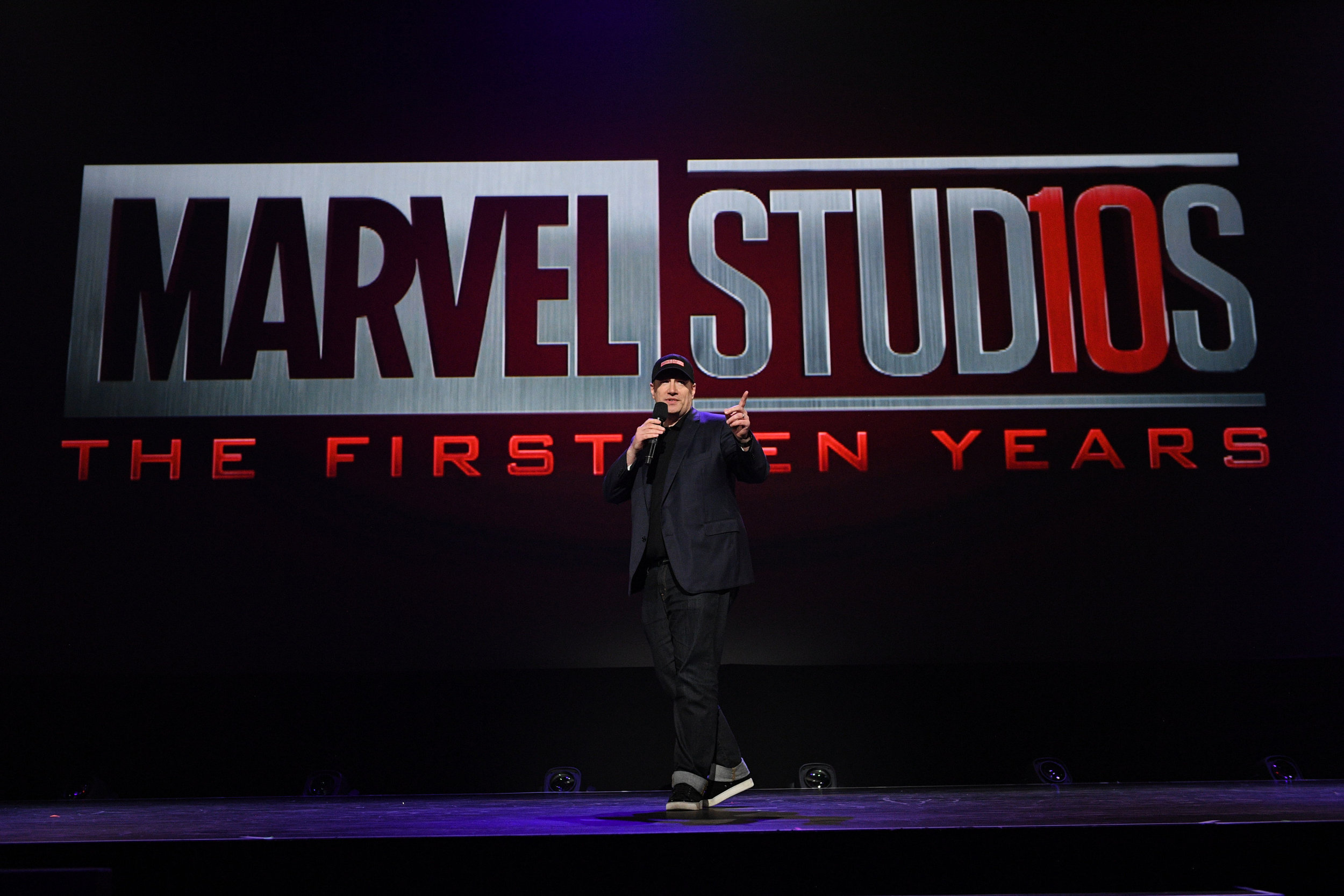 Then, in a surprise for all that brought the house down, talent from the film made a grand entrance, including Robert Downey Jr., Chris Hemsworth, Mark Ruffalo, Anthony Mackie, Elizabeth Olsen, Paul Bettany, Benedict Cumberbatch, Tom Holland, Chadwick Boseman, Josh Brolin, Don Cheadle, Sebastian Stan, Dave Bautista, Karen Gillan and Pom Klementieff. To top it all off, the thrilled fans got an exclusive early look at footage from the movie, introduced by Joe Russo, one of the directors.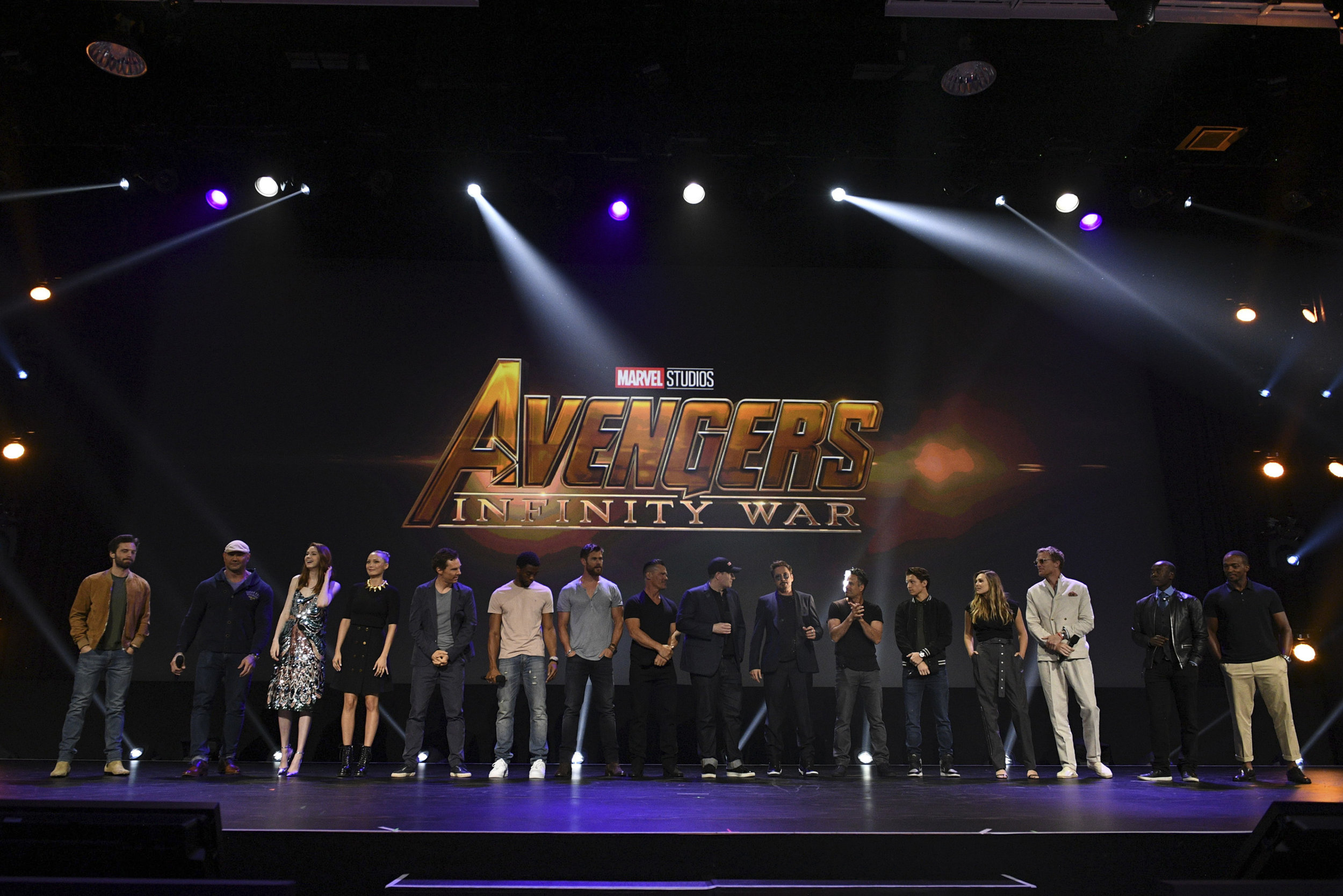 An unprecedented cinematic journey 10 years in the making and spanning the entire Marvel Cinematic Universe, Marvel Studios' Avengers: Infinity War brings to the screen the ultimate, deadliest showdown of all time. The Avengers and their Super Hero allies must be willing to sacrifice all in an attempt to defeat the powerful Thanos before his blitz of devastation and ruin puts an end to the universe.
Anthony and Joe Russo direct the film, which is produced by Kevin Feige. Louis D'Esposito, Victoria Alonso, Michael Grillo and Stan Lee are the executive producers. Christopher Markus & Stephen McFeely wrote the screenplay.