Profiles in Diversity Journal recently recognized Disney with a 2017 Top 10 Innovations in Diversity & Inclusion Award, which honors corporations, organizations and institutions that have developed innovative solutions in the area of workforce diversity and inclusion. Disney was recognized for its Equality Institute events. Disney and Sodexo partnered with Out & Equal in July 2017 to hold a global Equality Institute in London. The event represented the first-ever international session focused on LGBT workplace equality.
More than 200 representatives from 100 companies in the U.K. and other countries attended the event with a range of local, regional and global speakers including Andy Bird, chairman of Walt Disney International; Latondra Newton, senior vice president and chief diversity officer for The Walt Disney Company; Ricky Strauss, president of Marketing, The Walt Disney Studios, and Claire Brody, co-president of the PRIDE resource group for Disney employees in Burbank, Pasadena and Glendale.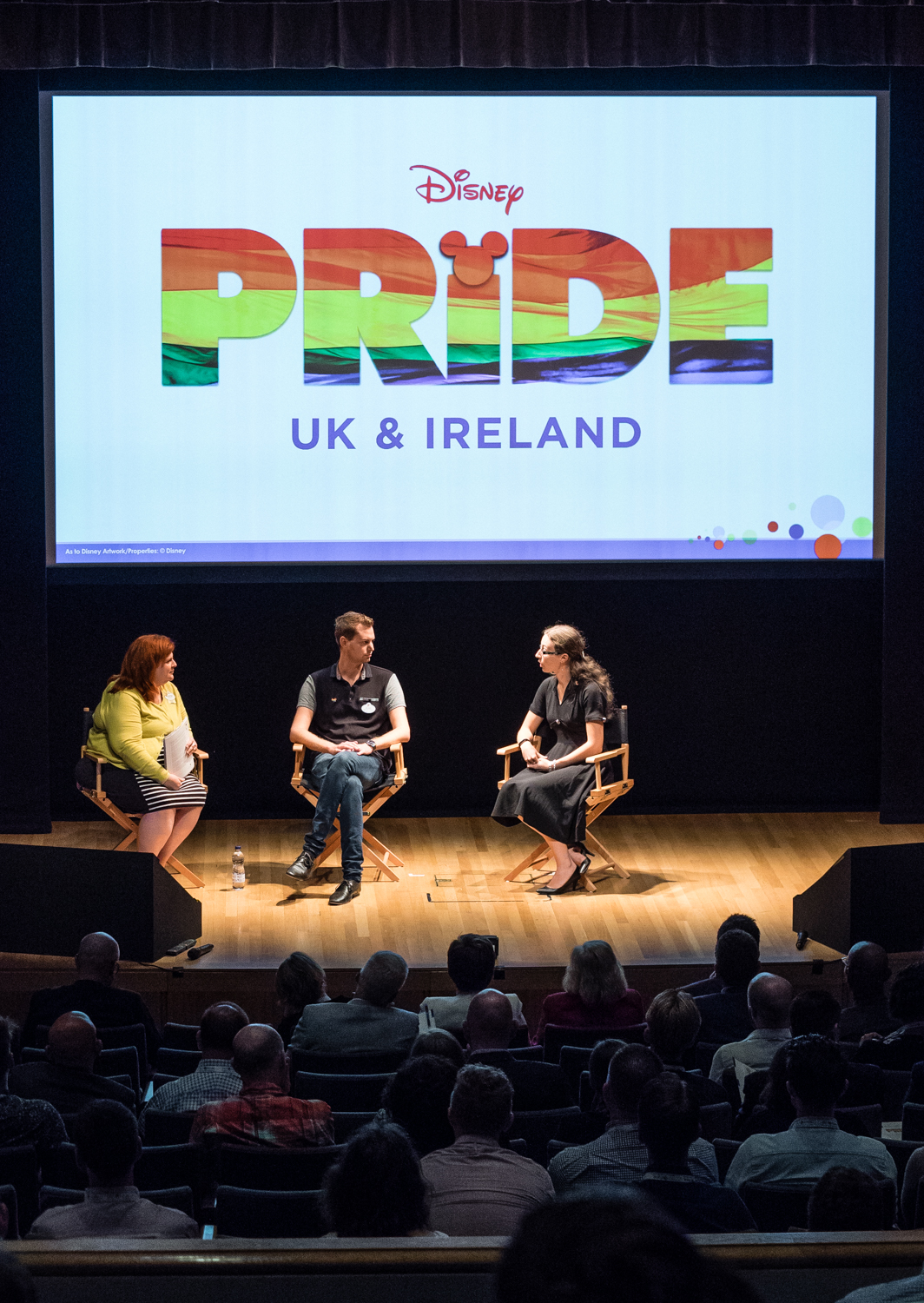 Attendees left the session with ideas and actionable steps that they could apply and customize for their organizations.
Disney first partnered with Out & Equal Workplace Advocates in 2015 to host its unprecedented LGBT Equality Institute at Walt Disney World Resort. At that first day-long event, more than 600 attendees representing 300 companies gained insights on how to create welcoming and inclusive workplaces for LGBT employees.
The Walt Disney Company and its businesses have led the way in advancing LGBT equality in the workplace and marketplace. From providing benefits for same-sex partners, to supporting community organizations and working to ensure a safe and welcoming environment for LGBT employees, the Company has a long-standing and ongoing commitment to equality.
Profiles in Diversity Journal, now in its 19th year, focuses on senior leadership, best practices, workforce diversity and inclusive strategies and recognition of employee contribution across the private and public sectors. The Innovations in Diversity & Inclusion Awards will be featured in the issue available October 15 in print and online at diversityjournal.com.