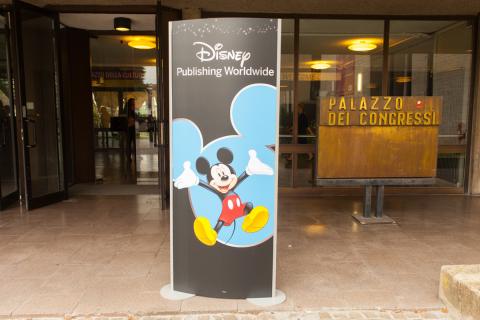 Bologna, Italy, is a city known for its culinary tradition. But did you also know that it's the location of one of the largest children's book festivals?
Each year, Disney Publishing Worldwide (DPW) travels to Bologna, along with hundreds of publishers, editors, authors and agents to attend the Bologna Children's Book Fair—a three-day event that is one of the most significant book festivals for the children's publishing industry. In 2013, the fair had 1,200 exhibitors from 75 countries and 25,000 international professional trade representatives. This year's book fair—which took place March 24–27—marked another action-packed event. DPW's booth was a popular destination for guests and showcased the latest content from Disney's publishing arm.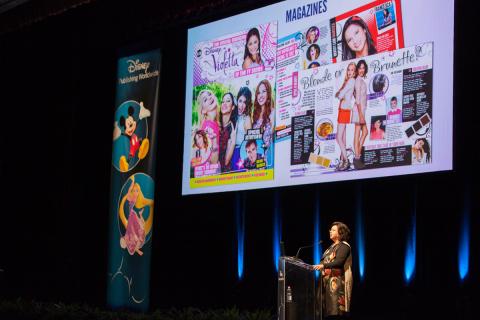 Bologna is also the setting for the Global Publisher's Meeting—DPW's international showcase. The gathering brought together members of the DPW global team and key licensees for a preview of what's in store across different properties. As a business, DPW extends, acquires and creates content; and creation and extension were the major themes of this year's meeting. Content opportunities were explored across Disney properties, including Marvel and Star Wars, and new intellectual property was announced with four upcoming global properties: Real Life, The Waterfire Saga (Deep Blue), Star Darlings and Zodiac.
Jeanne Mosure, senior vice president and group publisher, Books, Magazines and IP, DPW, explained that these new properties create storytelling experiences that reach consumers through both digital and physical vehicles. "Consumers are responding to technology as innovation reaches a tipping point through the seamless integration of physical and digital content to enhance the reading experience," she said.
The meeting highlighted the role of innovation in the launch of these new properties, andReal Life was a featured example. An episodic story combining serialized comics with digital influences that mirror a tween girl's daily life, Real Life—which launches across Europe in April—delivers an augmented, active story experience for its tween-girl demographic.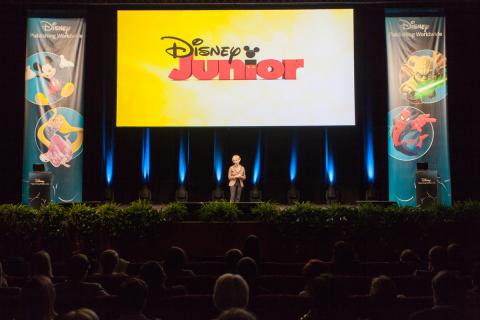 Nancy Kanter, executive vice president, Original Programming, and general manager, Disney Junior Worldwide, joined the event as a guest keynote speaker. She discussed exciting content plans that extend Disney Junior's existing properties to kids in brand-new ways, and shared how DPW will help to extend these properties and characters. Nancy also teased upcoming content for the audience, including Descendants and The 7D.
With a successful Bologna event behind them, DPW is charging full speed ahead, creating and extending storytelling experiences for children all over the world.